Be mindful of 2019 polls' 'economic implications' — HSBC
January 10, 2019 | 4:55pm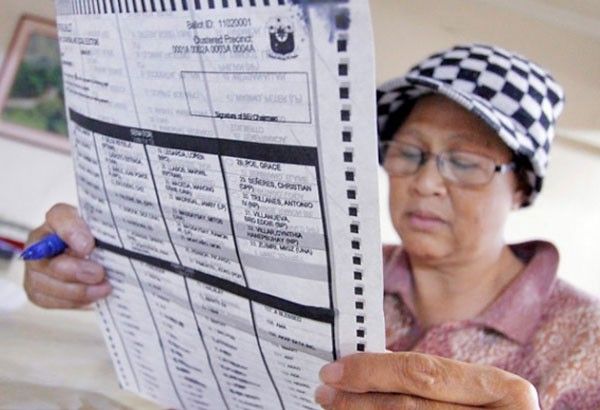 MANILA, Philippines — The 2019 midterm elections in the Philippines will have "important economic implications" that bear watching, particularly possible shifts in political fault lines that may affect reforms, analysts at a global bank said.
Twelve of the 24 Senate seats, as well as all lower house seats and all elected posts of local government units are up for grabs on May 13, 2019.
HSBC Global Research said it expects the Duterte administration's tax reform agenda to continue to make its way through Congress in 2019, but it stressed that it's "important to be mindful" of political developments leading up to the May polls.
"In 2018, the tax reform agenda was put into the background due a confluence of different factors, including prioritising the fight against high inflation," HSBC said in a report.
"We expect tax reforms to become a priority again in 2019, amidst easing inflationary pressures, including packages that deal with corporate, real estate, and capital income taxes," it added.
The widely popular President Rodrigo Duterte had thrown his weight behind the tax reform program, which aims to fund an ambitious infrastructure program projected to supercharge economic growth to 7-8 percent by the end of his term in 2022.
In a speech before taxmen last August, Finance Secretary Carlos Dominguez III said "there is now more political resistance to succeeding tax reform packages" partly due to "proximity of elections."
"Tax policy, as we know, is never the best way to be re-elected," Dominguez said.
State spending to remain a growth driver
The Duterte administration has been pushing for a wider budget gap to accommodate heightened infrastructure spending, particularly on big-ticket projects in its ambitious "Build, Build, Build" program.
In the same report, HSBC said an expansionary fiscal budget in the Philippines means that government consumption is likely to remain a key growth driver.
The global bank then warned any further delay in passing the 2019 budget could pose "downside risks" to the economy, although a shift to cash-based budgeting system may quicken program delivery and reduce instances of underspending this year.
READ: Why a reenacted budget is not good news for the Philippines
HSBC forecasts the Philippine economy to expand 6.2 percent in 2018 from 6.7 percent in 2017. The state has set a 6.5-6.9 percent growth target in 2018.
In 2019, the lender said the economy is expected to grow 6 percent. If realized, this would fall below the government's 7-8 percent goal for the year. — Ian Nicolas Cigaral