DBM releases P662.5-M quick response fund in time for 'Rosita'
October 31, 2018 | 8:12pm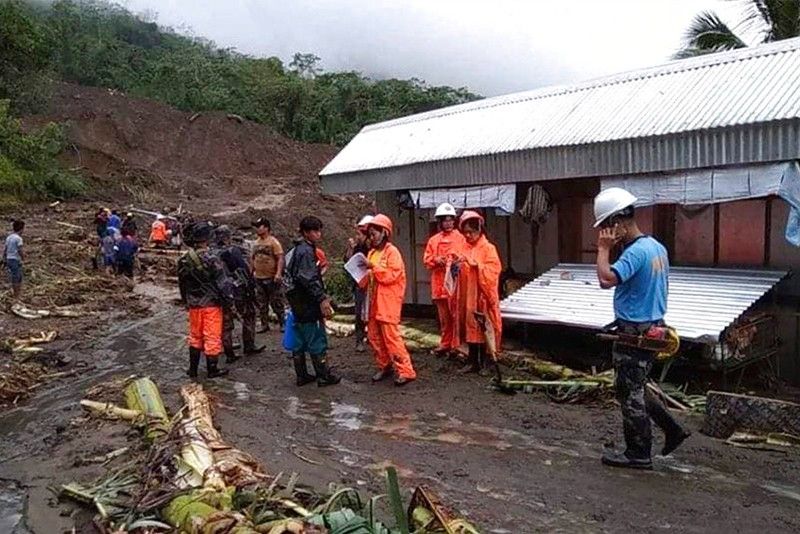 MANILA, Philippines — The Department of Budget and Management has released P662.5 million to replenish the government's quick response fund, or QRF, after Typhoon Rosita (international name: Yutu) pummeled northern Luzon and as the country prepares for more storms later in the year.
At a press conference, Budget Secretary Benjamin Diokno said the allotment was released to the Department of Social Welfare and Development and will serve as a stand-by fund to cover relief and rehabilitation in case of disasters and calamities.
This is the third time the DSWD's QRF has been replenished this year. Prior to this, the QRF of the DSWD had a balance of around P637 million.
Rosita, the 18th typhoon to visit the country this year, weakened considerably from its earlier super typhoon status over the Pacific Ocean before slamming into the Philippines' northeastern Isabela province before dawn Tuesday.
Aside from landslides, Rosita also knocked down trees and power posts and ripped roofs off houses and stores, officials said.
The storm weakened further as it blew across mountains and then barreled westward through provinces still recovering from the deaths and devastation wrought by Typhoon Ompong (international name: Mangkhut) in mid-September.
Rosita blew out into the South China Sea later Tuesday and weakened into a storm, Philippine forecasters said.
One of the world's most disaster-prone countries, the Philippines is battered by about 20 typhoons and storms each year. It is also located in the Pacific "Ring of Fire," the arc of seismic faults around the Pacific Ocean where earthquakes and volcanic activity are common.
The government's weather bureau has said two more storms may hit the country before the year ends. — Ian Nicolas Cigaral with The Associated Press