Keeping Boracay clean
October 22, 2018 | 12:00am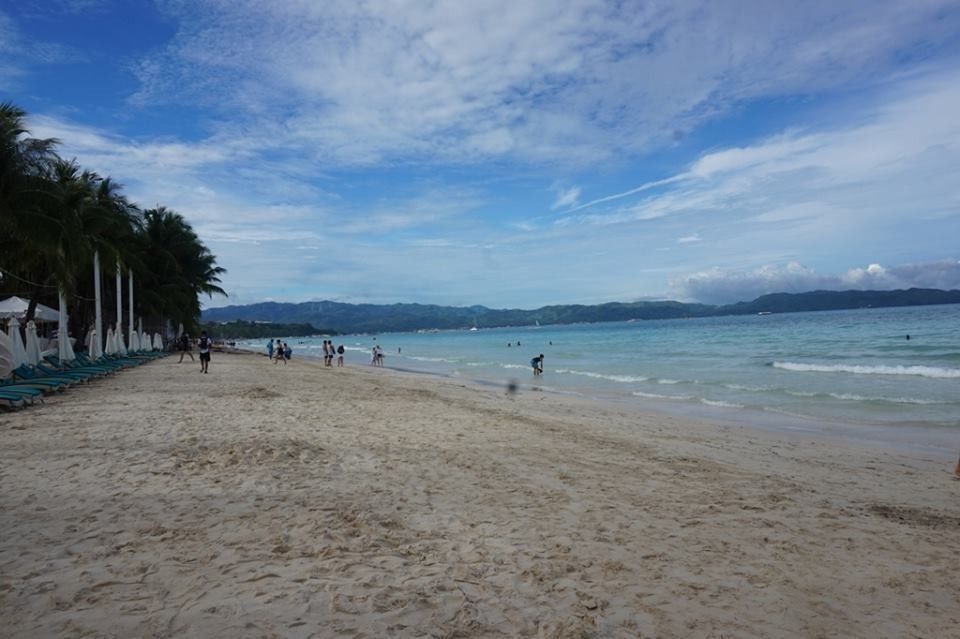 Boracay, our prime tourist destination, will open again this week. While cleaning up the island is still a work in progress, one wonders if our government has the ability to keep it clean and the resorts compliant with our laws on sanitation and environmental protection.
Indeed, Boracay is a good example of what a president, who is determined to make a difference, can do if he just puts his mind into it. Very few believed it was possible to clean up the "cesspool," as the President described the island, in just six months.
They still cannot say "mission accomplished," but it is clear so much work has been done to clean up the mess from decades of inaction and corruption. If the President can show the same political will he showed in Boracay in tackling other national problems, the country will be a better place than when he took office.
But I am afraid after they have congratulated themselves for a job well done, the process of deterioration will start. Even during the soft opening last week, the limited number of visitors (or residents) started littering in the beach area.
Bad habits die hard and it will take drastic and maybe harsh measures to teach many of our people to respect the public space. Look at Japan… no garbage cans around, but no litter in the streets. Sometimes I wonder how we would have turned out if the Japanese won World War 2.
I think we need to put up a Boracay authority to take care of the island moving forward. The LGU there has proven itself incapable of managing the island.
The Duterte administration seems to be headed in this direction. Tourism Secretary Berna Romulo-Puyat told CNN Philippines as much last week.
"The President has already instructed the Cabinet, after the rehabilitation, that the Department of Tourism will take over. We will be creating an executive order that it will be under the (DOT), but of course, I still [need the help of other secretaries] of the DPWH, DILG, DENR. Without them, it will be hard to enforce the law. And we are all in this to follow the President's directive to take care of the environment and follow the law."
Of course, given the lack of competence and level of corruption at the LGU level, we ought to put up our important tourist destinations under a PEZA-type authority that will manage them. The LGUs can continue collecting taxes, but must have no say on building permits or on any other function that will affect the viability of the tourist sites.
Other than Boracay, we also ought to clean up and fix such key sites like Siargao, Coron, El Nido and maybe, even Baguio City. But we will need to revise the local government code to carve out these tourist destinations from the control of the LGUs.
A former tourism undersecretary, responding to one of my posts on Facebook, pointed out that "the DENR has no mandate to tell Boracay establishments how to run their business. They are limited to issuing ECC's. It is the LGU that has the authority to regulate business.
"The DOT's authority is also limited to its accreditation function. Government must decide if Boracay should be nationalized and pass a law to that effect. Right now everything seems to be ad hoc."
The idea of creating a Boracay authority is nothing new. A report of Stella Arnaldo of Business Mirror traced government efforts to do that through the years. Maybe the authorities in charge were incompetent and/or corrupt. But legal problems are also front and center.
Stella reports that the proposed Duterte EO will likely clash with the Local Government Code of 1991. Similar efforts in the past include Presidential Proclamation 1801, signed by former president Ferdinand E. Marcos Sr. on Nov. 10, 1978, "Declaring certain islands, coves and peninsulas in the Philippines as tourist zones under the administration and control of the Philippine Tourism Authority (PTA).
Then there is Executive Order 706, signed by then president Gloria Macapagal-Arroyo on Jan. 18, 2008, "Mandating the secretary of tourism to exercise administration and control mandate of the (PTA) over Boracay Island and for other purposes." PTA is the forerunner of the Tourism Infrastructure and Enterprise Zone Authority (TIEZA), the infrastructure arm of the DOT, which helps develop tourism economic zones.
Stella goes on: "There were also previous letters of instructions (LOIs), such as 1298 signed on Feb. 26, 1983 by then president Marcos, creating an interagency committee headed by the PTA with members the Philippine Constabulary chief, immigration commissioner, Philippine Coast Guard commanding officer and the provincial health officer, with the aim of enforcing pertinent laws and regulations to protect Boracay…"
President Duterte must use all his charms to get Congress to quickly pass a law creating that national agency to manage Boracay, or else its viability as well as those of other tourist areas will be at constant risk.
Personal note
I just want to thank all the readers who expressed their disgust over the so far, weeklong rant against me on a station owned by a government official. Those who know me know I cannot be what this official is saying I am.
Public officials must be open to opinions and analysis of anything they do or propose. If they are onion skinned, they should get out of public service.
I am a retired senior citizen who writes in the hope to see this country become a better place than it is today. I live rather simply, with all my kids doing well abroad and need no help from me. I am not motivated the way many politicians are.
My only motivation in writing the column that angered this official is to expose an attempt to create a market duopoly because monopolies/duopolies never end well for all of us. Simple as that!
Boo Chanco's e-mail address is [email protected]. Follow him on Twitter @boochanco
Related video: