Meralco power rates to go down in September
September 6, 2018 | 6:31pm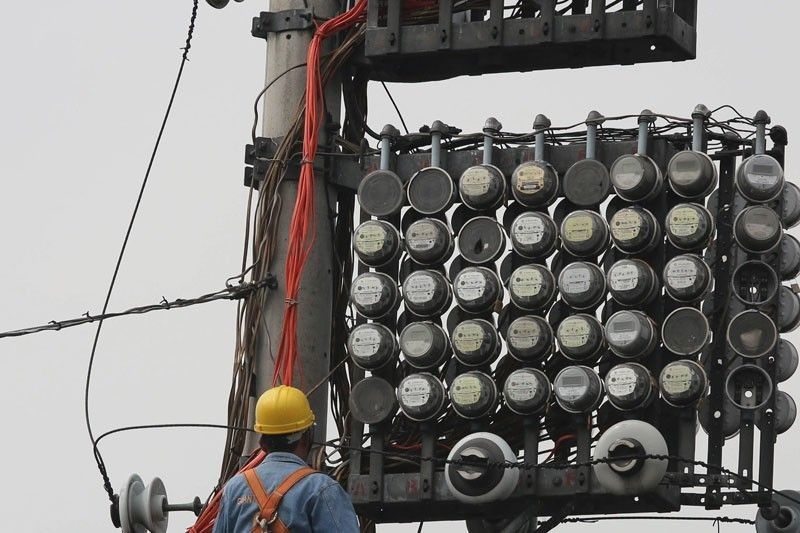 MANILA, Philippines — Power distributor Manila Electric Company, the largest in the country, announced on Thursday a reduction on overall electricity rates in September, giving consumers already reeling from rising commodity prices a breather.
Overall electricity rates went down to P10.0732 per kWh this month, with a decrease of P0.1458 per kWh from last month's P10.2190 per kWh.
For a typical household consuming 200kWh, this will mean a cut of around P29 in their total bill.
"We are pleased to announce that despite the recent figures released on inflation and a slight depreciation of the peso, Meralco customers can find some relief in the decrease of power rates this month, as this goes against the current trend that we see with other basic goods and commodities," said Meralco spokesperson Joe Zaldarriaga.
Higher fuel prices—worsened by a weakening peso that has made imports costlier—prompted Meralco to jack up power rates last month. Inflation rose for the eighth consecutive month to 6.4 percent in August, the highest level in nearly a decade.
Despite the expected relief from lower power rates this month, Meralco said it still encourages its customers to continue practicing energy efficiency initiatives to help manage their electricity consumption. — Ian Nicolas Cigaral