Higher water rates loom in August 2018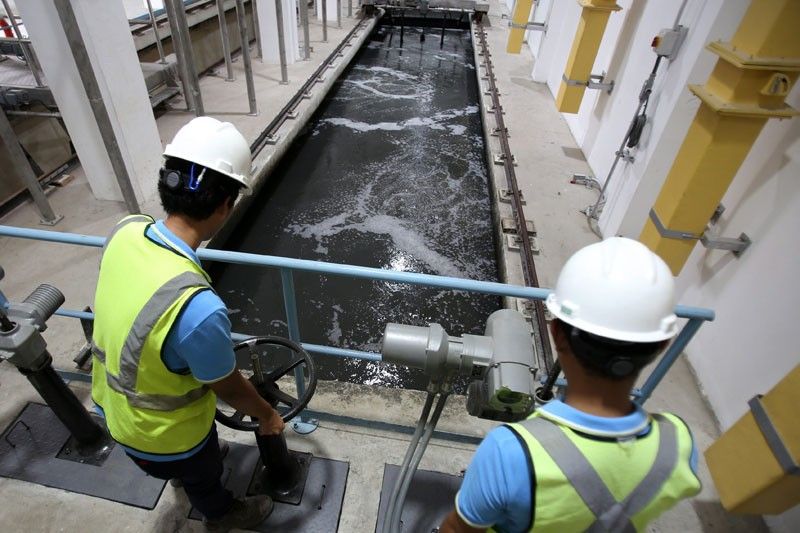 MANILA, Philippines — The Metropolitan Waterworks and Sewerage System (MWSS) is on track to release its decision on rate rebasing which will result in upward adjustments by August, according to its top official Patrick Ty.
Concessionaires Maynilad Water Services Inc. and Manila Water Co. Inc. are both optimistic that the MWSS would come up with its decision soon.
"The audit is still ongoing. We can't implement without MWSS approval. We believe in the process, that is why we are constantly engaging with them so we can implement the appropriate adjustments by the target date," said Jennifer Rufo, head of Maynilad Corporate Communications.
"We can only hope that it gets implemented in August. If not, we can only wait and hope they complete within the year," said Manila Water spokesperson Jeric Sevilla.
The mandatory five-year rate rebasing for Maynilad and Manila
Water has been delayed for five months already due to the change in MWSS administration.
Based on the concession agreement, a rate rebasing determines the level of rates for water and sewerage services that permits both concessionaires to recover over the life of the concession period its operating, capital maintenance and investment expenditures.
The failure to implement the rate rebasing decision in 2013 is one of the major factors that will affect the decision in the next two months.
To recall, both concessionaires requested for an increase in rates but the MWSS Regulatory Office frowned upon it, which eventually resulted in the filing of arbitration cases that have yet to be resolved.
Based on the applications submitted by the two concessionaires, they intend to focus on sewage treatment for the cleanup of various waterways to ensure clean and safe supply for consumers.
Maynilad plans to allocate P30.2 billion in the first five years to cover the capacity of 320 million liters per day (MLD) and P101.4 billion for the rest of the period to cover 1,128 MLD.
It also plans to spend a total of P131.6 billion in the next 19 years for sewage treatment alone.
East zone concessionaire Manila Water, on the other hand, will invest P37.44 billion for 725 MLD this year up to 2022 and pour in P116 billion onwards for 222 MLD. The Ayala-led company is allotting P153.4 billion for this plan.
Maynilad is the largest private water concessionaire in the country in terms of customer base. It serves the areas of Caloocan, Pasay, Parañaque, Las Piñas, Muntinlupa, Valenzuela, Navotas, Malabon, and certain portions of Manila, Quezon City, Makati and Cavite.
Manila Water, on the other hand, caters to the East Zone which encompasses parts of Makati, Mandaluyong, Pasig, Pateros, San Juan, Taguig, Marikina, most parts of Quezon City, portions of Manila, as well as several towns in Rizal.