Alliance Global names Kevin Tan as next CEO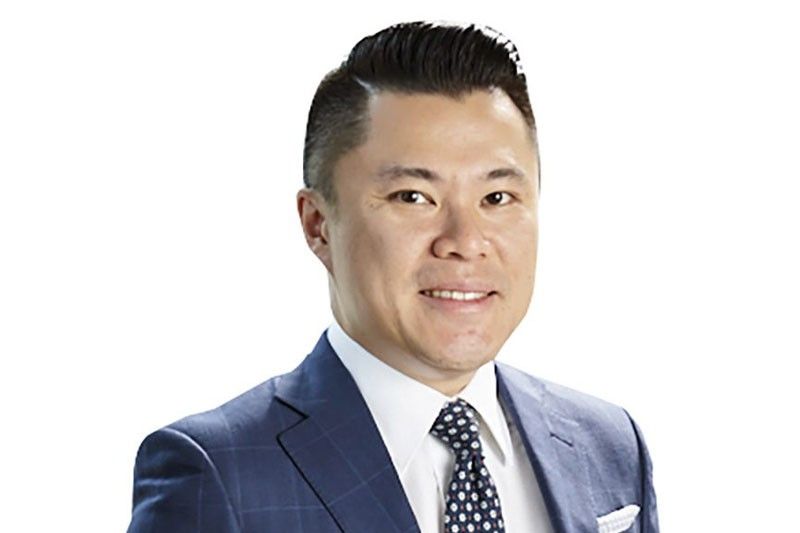 MANILA, Philippines — Tycoon Andrew Tan has passed on the torch to his eldest son Kevin, appointing him as chief executive officer of conglomerate Alliance Global Group Inc., a position he held concurrently as chairman since 2006.
"Kevin's vast exposure and professional experience in the various companies under Alliance Global Group for almost two decades brings him to the pedestal of this new leadership role," said the elder Tan who will stay on as chairman of the conglomerate.
Kevin, 38, is one of the country's youngest tycoons.
As the new CEO, Kevin plans to spearhead the conglomerate's strategic direction, financial operations as well as investments and acquisitions.
He will also implement programs and business strategies to further expand the company's growth into becoming one of the most diversified conglomerates in the country.
Prior to this appointment, Kevin has been the conglomerate's executive director since September 2016, handling various projects and representing his father in a number of social and business functions, in and outside the country.
As executive director, Kevin was in-charge of the company's external affairs, representing the conglomerate in various private and public functions.
He also steered Eastwood City, Megaworld's first township development, its trailblazing position and successfully led the masterplanning of other townships and mixed-use communities around the country.
At present, Kevin heads Megaworld Lifestyle Malls, the property giant's own brand for mall and commercial developments.
Under his leadership, the company was able to launch 15 full-scale malls in its various townships all over the country to date.
He also hold directorships in other AGI companies namely Emperador Inc., Global-Estate Resorts Inc. (GERI), Empire East Land Holdings Inc. (EELHI), and Golden Arches Development Corporation (GADC), the holder of the master franchise of McDonald's Philippines.
In Emperador Inc., for instance, Kevin was actively involved in its overseas expansion including the landmark acquisition of foreign liquor giants such as Bodegas Fundador Pedro Domecq and Bodega San Bruno of Spain, and Whyte & Mackay of Scotland.
He also heads the conglomerate's newly formed infrastructure arm INFRACORP Development Inc., successfully leading the company's unsolicited proposal to build the Skytrain monorail system, which will connect the business districts of Makati City and Taguig City.
Just last month, the Department of Transportation (DOTr) gave Infracorp the 'original poroponent status for the project.
AGI, which was incorporated in 1993, commenced operations in 1994. After its listing on the Philippine Stock Exchange (PSE) in 1999, the company obtained approval from the Securities and Exchange Commission (SEC) to broaden its primary business and become a holding company.
Today, the holding firm has diversified into real estate, tourism and hospitality, gaming and entertainment, food and beverage, quick service restaurants as well infrastructure.
Other companies under AGI include Suntrust Properties, Emperador, and Travellers International Hotel Group.