Malampaya supply seen declining by 2022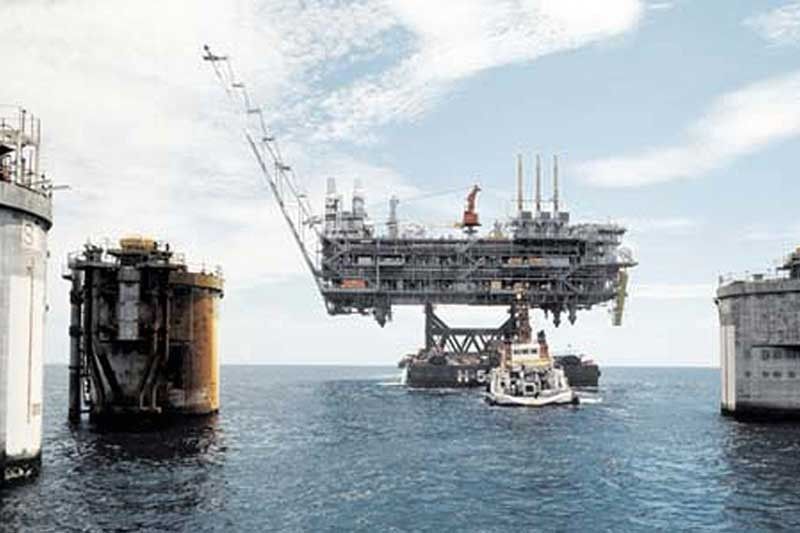 MANILA, Philippines — While gas can still be extracted from the Malampaya deepwater gas-to-power project beyond its contract period, the supply is forecast to start declining by 2022.
Energy Undersecretary Donato Marcos told a Senate panel the Malampaya project could supply beyond the end of its contract in 2024 albeit at a lower rate.
The Malampaya project can only supply around 1,000 megawatts (MW) of power capacity after 2024 from the current supply level equivalent to 3,400 MW of power.
Operating since 2001, the Malampaya gas project supplies fuel to around 40 percent of gas-fired plants in Luzon namely the Ilijan, Sta. Rita plant, San Lorenzo, San Gabriel and Avion plants — which supply around 3,400 MW to the Luzon grid.
In the same Senate hearing, Shell Philippines Exploration B.V. (SPEX) managing director Don Paulino shared the same outlook.
SPEX is a local unit of energy giant Royal Dutch Shell which leads the Malampaya consortium.
"We see the reservoir lasting between 2027 to 2029 depending on the demand in the next coming years," Paulino said.
"We also see opportunities that we can continue to provide between 60 percent and 100 percent of the current demand for natural gas by 2022," he said.
The Malampaya reservoir is now being maximized since the decline in gas supply was already seen in 2015.
"Decline in output started as early as 2015 so we installed a depletion compressor that brought back the output of the well allowing us to recover 80 percent of the reservoir until 2027 to 2029," Paulino said.
That's why the DOE is looking at the importation of liquefied natural gas (LNG) because of the uncertainty in gas discovery through exploration, Marcos said.
The government is pursuing the development of a $2 billion LNG terminal, consisting of five million metric tons per annum (MTPA) of storage, liquefaction, regassification and distribution facility, as well as a reserve initial power plant capacity of 200 MW.
The plant is targeted to be operational before 2022, or before the depletion of the Malampaya gas project. It is also envisioned to make the Philippines an LNG hub for Asia, complementing those in Japan and Singapore.
On the issue of extending the Malampaya contract, Paulino said they see opportunity "to manage some uncertainties," but technical issue and the stability of investment climate are major concerns.
In the event the Malampaya consortium will file for an extension of the contract, the DOE will require it to submit a work program.
The Malampaya consortium—composed of SPEX, Chevron Malampaya LLC and PNOC Exploration Corp. – earlier expressed interest to extend its license to explore for oil and gas in northwest Palawan until 2039.