SMC's Bulacan airport proposal, other projects get NEDA Board's nod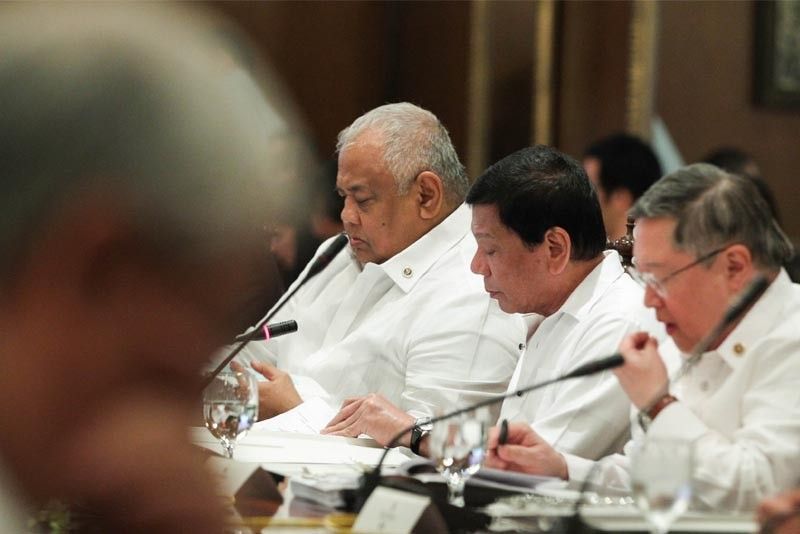 MANILA, Philippines — The National Economic and Development Authority Board approved more infrastructure projects on Wednesday, including a P735.63-billion offer to build and operate an international airport outside the capital.
According to Finance Secretary Carlos Dominguez III, 20 projects were given a green light for implementation by the NEDA Board.
Among the flagship projects approved by the Board, which is chaired by President Rodrigo Duterte, was San Miguel Corp.'s unsolicited proposal to build a new international airport in Bulacan.
SMC's "aerotropolis" proposal involves the construction of a terminal, parallel runways and an airport toll road. The whole project will cover around 2,500 hectares of which 1,168 hectares will be the main airport complex, while the remaining 1,332 hectares will be developed into a township.
Like other unsolicited proposals, the Bulacan airport project will now undergo a Swiss challenge system, in which third parties can submit competing bids while the original proponent will be given the right to match these offers.
Meanwhile, other projects that got the NEDA Board's nod were:
Subic-Clark Railway Project
Clark International Airport Expansion Project operations and maintenance PPP concession
Ambal-Simuay River and Rio Grande de Mindanao River Flood Control Projects
Pasig-Marikina River and Manggahan Floodway Bridges Construction Project
Bridge Construction Acceleration Project for Socio-Economic Development
Proposed Change in Scope and Cost and Loan Validity Extension of the Integrated Disaster Risk Reduction and Climate Change Adaption Measures in Low-Lying areas of Pampanga Bay
Rural Agro-Enterprise Partnership for Inclusive Development and Growth Project
Davao Food Complex Project
Proposed Restructuring for the Integrated Natural Resources and Environment Management Project
Proposed Change in Scope and Cost for Integrated Marine Environment Monitoring System Phase 2 Project
Proposed Increase in Cost of the New Centennial Water Source-Kaliwa Dam Project
Projects confirmed via ad referendum include:
Change in Financing from local funding to Official Development Assistance of the Arterial Bypass Project Phase III, Contract Packages I, II, and IV
Improving Growth Corridors in Mindanao Road Sector Project (Tawi-Tawi Bridges)
Proposed Change in Design and Increase in Cost of the Chico River Pump Irrigation Project
Conflict-Sensitive Resource and Asset Management Program – Financial Cooperation
Safe Philippines Project Phase 1
Request for Supplemental Loan for the New Bohol Construction and Sustainable Environment Protection Project
Request for 24-Month Loan Validity Extension, Revision of Construction Period and Schedule, and Change in Scope of the Samar Pacific Coastal Road Project
Request for 46-month Extension of Loan Validity and Project Completion Schedule for the Jalaur River Multi-Purpose Project, Stage II
— with a report from BusinessWorld