PCC: Grab to seize about 93% Philippine market share if Uber exits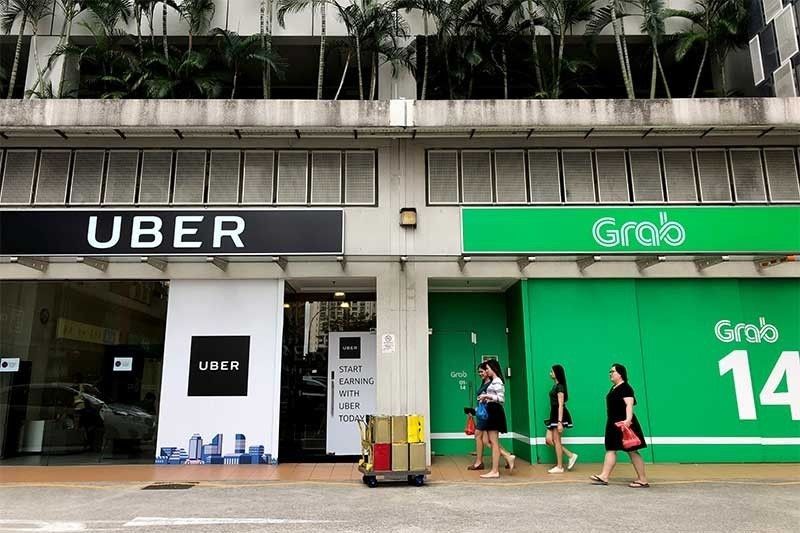 MANILA, Philippines — Grab could take more than 90 percent of the Philippines' ride-sharing market if its takeover of Uber's businesses is completed, the country's antitrust regulator said.
Last month, the two companies announced that Grab would buy Uber's ride-sharing and food delivery business in Southeast Asia, the industry's biggest acquisition in the region.
The Philippine Competition Commission had ordered Uber and Grab to delay the integration of their businesses and continue their separate operations while the antitrust agency examines the domestic implications of the merger. The pair was slapped with a similar command in Singapore.
The PCC's directive did not specify a deadline for the final decision.
On Wednesday, the PCC released the full text of the order which listed the interim measures imposed on Grab and Uber, as well as the commission's counter-arguments against the assertions presented by the two firms.
According to the competition watchdog's estimate, as indicated in the commission order, Uber's departure will give Grab 93.22 percent shares of the Philippines' ride-hailing market.
Citing data from the country's transport regulator, the PCC said there are 59,020 "partner-vehicles" registered under Grab and Uber. Grab alone has approximately 29,446 drivers.
The PCC then said there is "enough reason to assume" that all drivers of Uber will transfer to Grab once the consolidation is completed.
"There are reasonable grounds to believe that the transaction may result in substantial lessening of competition," the PCC said.
Under the agreement, Uber, which invested $700 million in Southeast Asia, will get a 27.5-percent stake in the combined company and Uber CEO Khosrowshahi will join Grab's board.
To comply with the competition watchdog's directive, Grab Philippines said it would shoulder the costs of keeping the Uber app running until April 15, although the extended operation would have "limited functionality and little or no support."