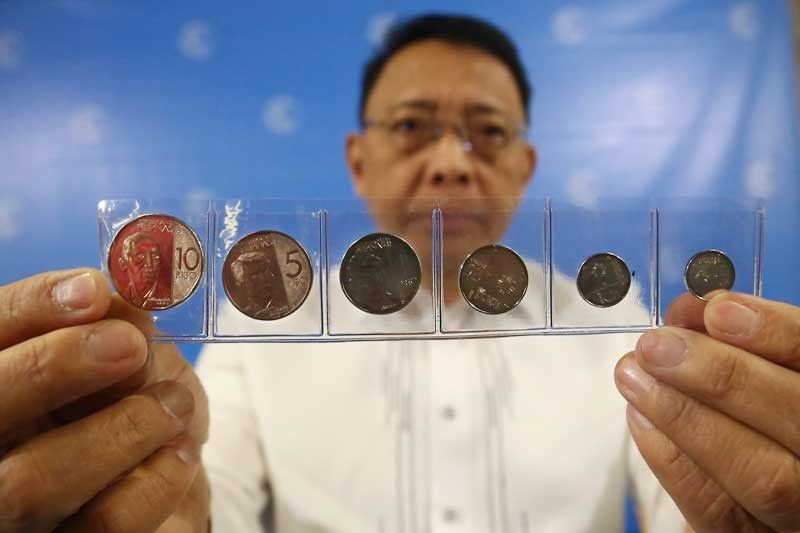 He said the newly released coins "are misleading the public and are causing a lot of confusion."
Miguel de Guzman
Lawmaker seeks recall of new coins
Jess Diaz
(The Philippine Star) - March 29, 2018 - 12:00am
MANILA, Philippines — Rep. Jericho Nograles of party-list group Puwersa ng Bayaning Atleta yesterday urged the Bangko Sentral ng Pilipinas (BSP) to immediately recall all its newly released coins due to "serious design flaws."
He said the newly released coins "are misleading the public and are causing a lot of confusion."
He said people confuse the P5 coin with the P1 and vice versa.
"How many times have you reached into your pocket while inside a cramped jeepney and ended up paying the driver more than you should because you gave him the new five-peso coin instead of one-peso coin? Probably more than once already," he said.
Nograles said such mistakes happen in commercial establishments too. He disagrees with the assertion of BSP Deputy Governor Diwa Guinigundo that the coins "are easy to distinguish if one looks at them carefully."
"Basic design principles for coinage demand that the denominations are easy to distinguish not just visually, but also through touch or tactile differences. Our new coins fail in these principles," he said.
"Did the BSP consider jeepney, pedicab, tricycle and taxi drivers? Did they consider the visually impaired, and senior citizens, at all?" he asked.
He said the new coins would also have a negative economic impact on labor and industry.
"Coin dispensers will have to be redesigned and replaced as their slots are rendered obsolete. Vending machines in office buildings and school campuses will need hardware and software upgrades. Even coin organizers of cashiers in toll booths, ticket outlets, and banks, among others, would be useless," Nograles said.
He asked the BSP to revise the design of the coins.
"The primary consideration of the BSP was to produce cheaper and stronger coins. That's fine. However, they can at least match the weight, diameter and thickness of the widely circulated coins, so people will not be confused and machines will no longer be replaced," he said.