PAL taking delivery of 1st A350-900 jet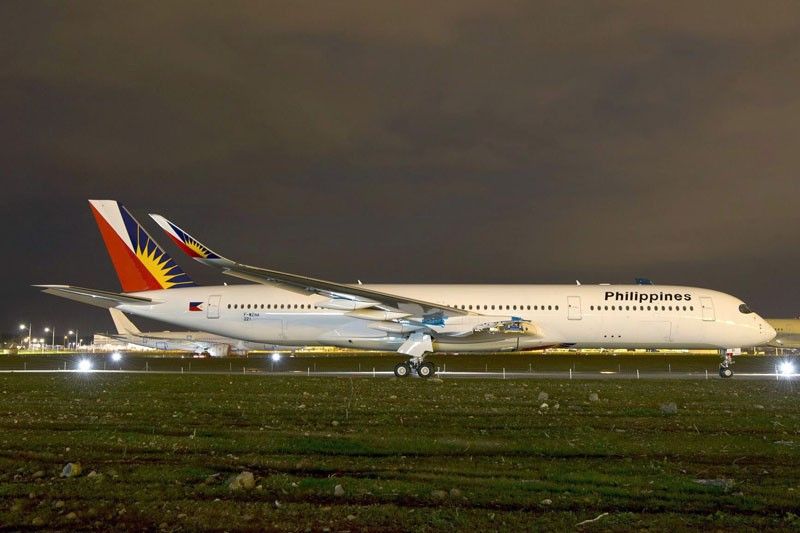 MANILA, Philippines — Flag carrier Philippine Airlines (PAL) is taking delivery of its first Airbus A350-900 to be used for long-haul flights in June.
In a statement yesterday, PAL said the A350-900 would soon be installed with two Rolls Royce Trent XWB engines.
"PAL's first A350-900, for delivery in June 2018, is equipped with a luxurious, tri-class cabin, featuring the most modern inflight entertainment system," the carrier said.
It added the aircraft would be deployed on the non-stop Manila to New York flights, using the polar route.
PAL president and chief operating officer Jaime Bautista earlier said the carrier expects to take delivery of 15 new aircraft worth $2 billion this year.
In particular, PAL would be getting four A350-900s, six Airbus A321neos and five Bombardier Q400s this year.
As it takes delivery of the new aircraft, PAL will also be retiring some aircraft such as the A340s and older Q400s.
PAL expects to end the year with 98 to 100 aircraft in its fleet. It currently has 88 aircraft.
The move to modernize its fleet is part of the initiatives being implemented to achieve a five-star rating by 2020.
Earlier this year, PAL secured a four-star rating from international air transport rating organization Skytrax.