Philippines, Japan sign loan deal for first Metro Manila subway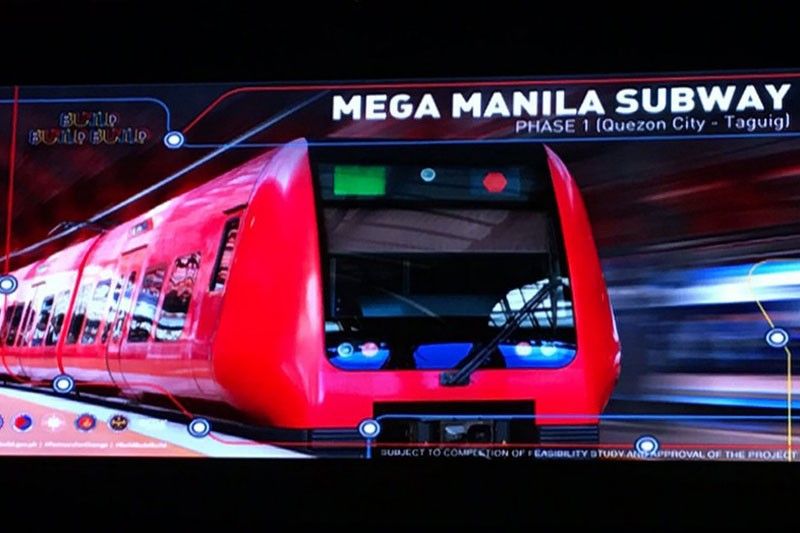 MANILA, Philippines — The Philippines and Japan on Friday signed a P51.3-billion loan agreement for the construction of the first Metro Manila subway, which is expected to ease traffic gridlock in the capital.
At a ceremony, Philippine Finance Secretary Carlos Dominguez III and Japan International Cooperation Agency Chief Representative Yoshio Wada inked the first tranche of a loan deal for the initial phase of a 30-km underground railway, which is estimated to cost P356.96 billion.
Officials said the funding agreement carries an interest rate of 0.1 percent per annum and a repayment period of 40 years, inclusive of a 12-year grace period.
The big-ticket project has a total loan financing requirement of P259.6 billion, the biggest amount committed by JICA to a single country. The Japanese funding for the project will be sliced in three to four tranches.
"The loan is really almost too good to believe... this is a very generous package from the JICA," Dominguez told a press conference.
The subway project will cater to 14 to 16 stations and is expected to be completed in 2025. Meanwhile, partial operation of the first three stations is set in 2022.
Once finished, the first underground railroad in the Philippines will run from Mindanao Avenue in Quezon City to the Ninoy Aquino International Airport, the country's premier gateway.
'Timely completion'
According to Dominguez, the plan for the subway line envisions a "north zone" that will extend to Bulacan and a "south zone" that will stretch to Cavite.
The flagship infrastructure project will have commercial spaces that will be leased to help pay the hefty Japanese loan and defray the cost of operating the facility.
"The timely completion of the subway project will crown the aggressive infrastructure program the administration of President [Rodrigo] Duterte has initiated," Dominguez said.
"It will likewise crown the achievement of the economic diplomacy the Duterte administration has undertaken," he added.
As he charts an "independent foreign policy" while lessening his country's dependence on traditional treaty ally the US, Duterte is courting regional rivals China and Japan to help foot the bill for his P8-trillion infrastructure plan.
A recent study by JICA revealed that traffic cost in the Philippines has worsened to P3.5 billion a day in 2017.
The Duterte administration is depending on a mix of foreign borrowings, budgetary allocations and private funding for its ambitious infrastructure push.