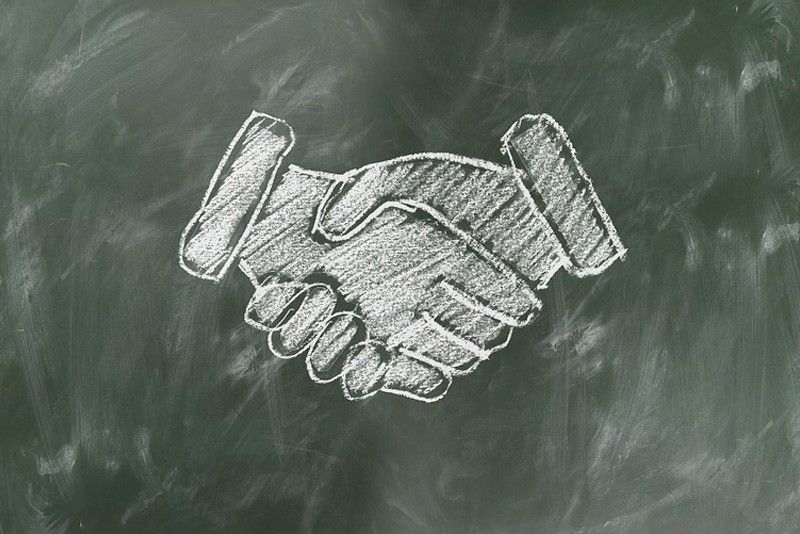 First Metro officials expressed bullishness over developments in the capital market this year as well as in M&A activities.
Sustained economic growth to drive more M&A, capital raising — FMIC
(The Philippine Star) - January 5, 2018 - 12:00am
MANILA, Philippines — The sustained economic growth and rosy outlook for the country will prompt more mergers and acquisition (M&As) and capital raising activities this year, according to First Metro Investment Corp. (FMIC).
In a briefing yesterday, FMIC officials expressed bullishness over developments in the capital market this year as well as in M&A activities.
"I think it (M&As) would be very strong. One, because of economic growth and two, because you have more buyers within the Philippines of Philippine assets from abroad. You also have a lot of Philippine companies buying outside, so both ways I think there are many opportunities," FMIC vice president Cristina Ulang said.
Ulang said M&A activities this year would be strong in the consumer sector, particularly in infrastructure, construction, and food and beverage industries.
FMIC said capital raising, meanwhile, is seen accelerating this year by 29 percent to P934 billion – of which P687 billion would be from fixed-income issues and P247 billion from equity issues.
For the fixed-income issues, retail treasury bonds are expected to remain flat year-on-year at P437 billion, while corporate bonds and preferred share issues are seen growing to P212 billion and P38 billion, respectively.
"It's really a very opportunistic market for preferred shares. These are supposedly shares but really we consider them fixed income because investors who buy this instrument are looking at fixed yield. So there is a big increase because we're looking at a possible issuance that is not public yet, the increase is really due to that," FMIC executive vice president Jose Pacifico Marcelo said.
For the equities market, issues from listed companies, rather than initial public offerings (IPOs), are seen making up bulk of the all-time high volume of almost P250 billion this year.
"For 2018, there are P247 billion of potential equity issues which, if realized, will be an all-time record. Also a potential record for single biggest issue is that of San Miguel Purefoods which is reportedly planning to do a follow-on offering of up to $3 billion or P150 billion," Marcelo said.
"On the equity issues, these are mostly new issues, most of the old issues before will probably not be floated this year because of various issues with the PSE and also with the market like mining issues, they have regulatory problems. So we're referring to new issues, but of course these will be dependent on market conditions," he added.
For IPOs, however, FMIC is not as bullish as it expects capital raised from such method to decline to P12 billion this year from P23 billion last year.
"On IPOs, we're not optimistic which is sad because IPOs add depth to the market because of new names," Marcelo said.