BSP approves registration of 2 bitcoin exchange operators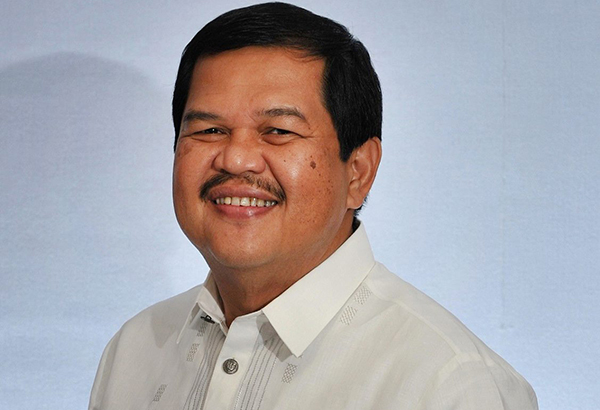 MANILA, Philippines - The Bangko Sentral ng Pilipinas has approved the registration of two companies to engage in the operation of bitcoin exchanges as part of efforts to regulate the fast growing but potentially risky virtual currency industry.
BSP Governor Nestor Espenilla Jr. said during the FinTech Thought Leadership Roundtable Series presented by FINTQ, the central bank has given the two companies the green light to operate bitcoin exchanges.
"They are local based but they have international roots," Espenilla said.
Bitcoin is a type of digital currency in which encryption techniques are used to regulate the generation of units of currency and verify the transfer of funds. People could buy and sell bitcoins by tapping dealers or brokers or going to bitcoin exchanges.
Holders could also look for services or goods whose merchants accept bitcoin payments.
Last January, the BSP issued Circular 944 laying down the guidelines for virtual currency exchanges. It is the policy of the central bank to provide an environment that encourages financial innovation while at the same time ensure that the Philippines will not be used for money laundering or terrorist financing activities and that the financial system and financial consumers are adequately protected.
Thus, the regulator recognizes that virtual currency systems have the potential to revolutionize the delivery of financial services, particularly for payments and remittance, in view of their ability to provide faster and more economical transfer of funds, both domestic and international, and may further support financial inclusion.
"We see a rapid increase in the trajectory. It is coming from a small base but increasing that is why we decided to require them to register," Espenilla said.
The BSP chief said volume has more than doubled to about $6 million per month from only $2 million per month the previous year.
"That is the importance of putting them under the regulatory framework. They have to comply with it. We are moving to regulate them," he said.
The BSP circular states virtual currency exchanges providing a facility for the conversion or exchange of fiat currency or government-issued currency to virtual currency are considered similar to remittance and transfer companies and should be covered by Republic Act 9160 or the Anti-Money Laundering Act of 2001.
Meanwhile, Espenilla said the BSP is also set to issue an information technology (IT) risk management framework to upgrade its basic framework under Circular 808 issued in 2013.
"It will have enhanced expectations on cybersecurity risk management, that is one. It will further open up the use cases for cloud technology in banking applications, and the third one it if further strengthen the governance responsibilities of the banks boards and management to make sure that the IT systems of their institutions are robust and resilient to cyber crime as well as disasters," he said.
According to him, banks invested heavily level up their IT management.
"Banks today are less concerned about regulatory requirements for their own risks. Even without regulations, a bank is very vulnerable to cybercrime and can lose money much more than any other penalty," he said.