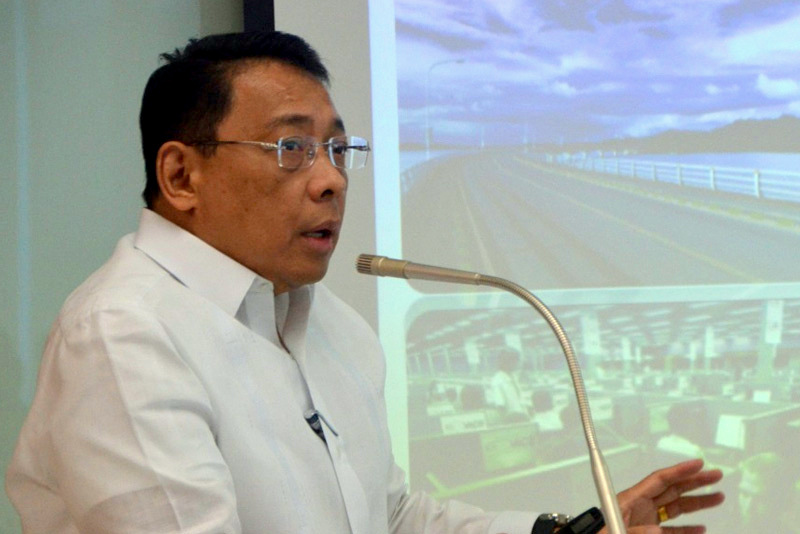 The surplus in the country's balance of payments (BOP) reached a 26-month high of $917 million in April, almost reversing the deficit recorded in the first three months of the year, Bangko Sentral ng Pilipinas officer-in-charge Diwa Guinigundo said yesterday. File
BOP reverses to $917 M surplus
(The Philippine Star) - May 19, 2017 - 4:00pm
MANILA, Philippines - The surplus in the country's balance of payments (BOP) reached a 26-month high of $917 million in April, almost reversing the deficit recorded in the first three months of the year, Bangko Sentral ng Pilipinas officer-in-charge Diwa Guinigundo said yesterday.
"This is encouraging because the April position reversed the shortfall in the first quarter. We all want to see a continuing surplus for the rest of the year but it's too early to forecast with great degree of precision," Guinigundo said in a text message.
The surplus registered in April was the highest since the country registered a surplus of $985 million in February 2015.
As a result, the country's BOP deficit narrowed to $78 million from January to April .
"It is very encouraging that the April BOP position reversed to a surplus position and mitigated the cumulative BOP shortfall for the first four months of 2017," he said.
Guinigundo, BSP deputy governor for monetary stability sector, traced the surplus in April to the strong growth in remittances from overseas Filipinos as well as the robust business process outsourcing (BPO) sector.
"While the data on the actual and specific BOP components have yet to be released, we expect the support to be coming from the recovery in merchandise exports, sustained OFW remittances and BPO revenues and additional inflows from tourism and foreign investments," he said.
Latest data showed cash remittances hit a record high of $2.61 billion in March, 10.7 percent higher than the $2.36 billion booked in the same month last year. This brought the cash remittances to $6.95 billion in the first quarter, 7.7 percent higher than the $6.46 billion registered in the same period last year.
Personal remittances also increased 11.8 percent to a record high of $2.91 billion in March from $2.6 billion in the same month last year, translating to an 8.1 percent rise in the first three months to $7.71 billion from $7.13 billion.
"As a result, BSP foreign exchange operations netted in large inflows including investment income. National government deposits of its foreign exchange borrowings also contributed to the favorable outturn even as national government debt servicing moderated the inflows," he said.
The BOP shows a summary of a country's transactions with the rest of the world. Components include trade, foreign direct and portfolio investments, and even remittances from Filipinos abroad.
A deficit means more money went out of the country while a surplus means otherwise.
The Philippines booked a BOP deficit of $420 million last year, a complete reversal of the $2.62 billion surplus recorded in 2015.
For this year, the BSP expects a BOP surplus of $1 billion as foreign direct investments (FDI) inflow is seen hitting $8 billion while the outflow of foreign portfolio investments or hot money is seen declining to $900 million.