DENR to close 21 mining firms
February 2, 2017 | 2:12pm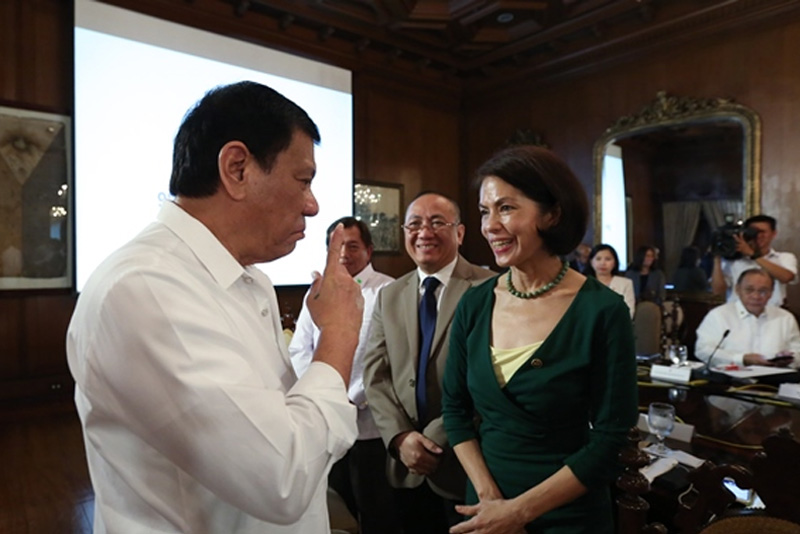 MANILA, Philippines — The Department of Environment and Natural Resources (DENR) on Thursday ordered the closure of 21 mining firms after they were found to have severely destroyed the environment of the local communities where they are operating.
Another five mining companies were suspended also for various violations.
The mining audit of the DENR found that mining companies operating in Zambales, Homonhon in Samar, Dinagat Islands and Surigao del Norte should not have been allowed to mine because these were in functional watersheds.
Zambales-based Benguet Corp., Eramen Minerals, LNL Archipelago Mining and Zambales Diversified Metals Corp. are to be closed because of siltation of rivers, illegal cutting of trees and destruction of watershed, DENR Secretary Gina Lopez at a televised news conference. Siltation is is a process of making waters polluted due to silt, or mineral particles.
Lopez called the mining situation in Zambales "social injustice."
In Samar, another three mining companies were suspended by Lopez who showed pictures of murky waters and destroyed mountains as she explained the department's order. These firms are Mt. Sinai Mining Exploration and Development Corp., Emir Minerals Corp. and TechIron Mineral Resources Inc.
Lopez said that these companies caused the siltation of coastal waters and destruction of watersheds in their areas of operation.
In Dinagat Islands, which has been a mineral reservation area since 1939, seven mining operations are up for closure due to various environmental violations. These are: AAMPhil Natural Resources Exploration, Kromico, Inc., SinoSteel Philippines H.Y. Mining Corporation, Oriental Synergy Mining Corporation, Wellex Mining Corporation, Libjo Mining Corporation and Oriental Vision Mining Philippines Corp.
Lopez said that despite the presence of nine mining companies in Dinagat Islands, the province remains poor, belying claims of mining companies that they helped develop communities where they operated.
Lopez said that as much as 82 percent of income derived from mining operations went to the companies themselves.
The DENR chief also blamed the government for not developing the eco-tourism potentials of Dinagat Islands despite its beautiful environment.
Seven mining companies are also up for closure in Surigao del Norte. These are ADNAMA Mining Resources Corp., Claver Mineral Development Corp., Platinum Development Corp., CTP Construction and Mining Corp., Carrascal Nickel Corp., Marcventures Mining and Development Corp. and Hinatuan Mining Corporation.
Lopez also announced that the operations of four companies were suspended due to violations. They would be allowed to operate once these issues were addressed.
Suspended are Oceana Gold Mining Operation in Nueva Vizcaya for causing reduced agriculture production of farmers in the area, Citnickel Mines and Development Corporation in Narra, Palawan for siltation of river and farm lands, Lepanto Mines and Development Corporation for leakage of mine tailings into the river and Ore Asia Mining and Development Corp for siltation of rivers.
Lopez said the DENR is "fully aware" that many workers in the mines would be affected, but the welfare of the people in these areas was more important.
She believes that stock market and GDP are not good indicators of economic development. Instead, what's needed is area development, according to Lopez.
"We can get rid of poverty" through area development, Lopez said.