Bacoor goes for jugular in MPBL South finals vs Batangas
November 16, 2023 | 5:55pm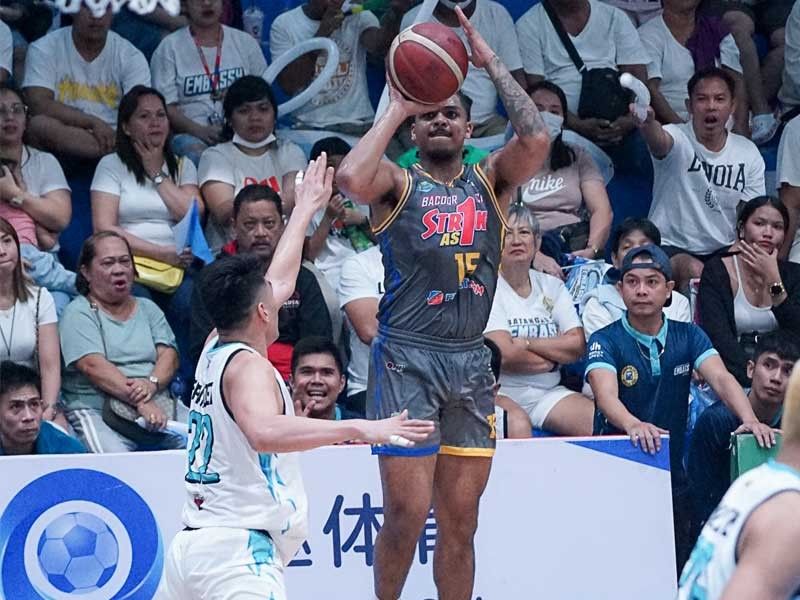 MANILA, Philippines – Pumped up by a breezy victory in the series opener, the Bacoor Strikers shoot for a sweep of the Batangas City Embassy Chill Athletics in Game 2 of the MPBL (Maharlika Pilipinas Basketball League) Fifth Season South Division Finals on Friday at the Batangas City Coliseum.
The Strikers buried 14 triples en route to an 89-68 rout in Game 1, which made them instant favorites for a repeat that would cut short the best-of-three affair.
Despite that setback, however, the Athletics remain dangerous, especially because they will play before a supportive and loud hometown crowd at 7 p.m.
Although the long-range sniping of James Kwekuteye, who hit six triples, Yvan Ludovice (three triples), Jhan McHale Nermal (two), Aaron Jeruta (two) and Jimboy Pasturan (one), triggered the breakaway, Bacoor Coach Alex Angeles believes defense fuels their slick running game.
In Game 1, Kwekuteye posted 25 points, four steals and three rebounds; followed by Nermal with 14 points, seven rebounds and two blocks; and veteran Mark Yee with 10 points, 10 rebounds and four assists.
The Strikers were also hot from the charity stripe, sinking 13-of-15 attempts, including 3-of-3 by Kwekuteye, for an impressive 86.7%.
For sure, Batangas Coach Cholo Villanueva is going to make the necessary adjustments for the Athletics to exact revenge and force a decider.
To do that, the Athletics would need more firepower than the 15 points and 13 rebounds Jeckster Apinan provided and the 11 points Levi Hernandez contributed.
Cedric Ablaza, Juneric Baloria and Rhaffy Octobre must also join the scoring fray for the Athletics to live another day.