Brownlee leads Gilas 'redeem team' in SEA Games; Animam returns for womens' 3-peat bid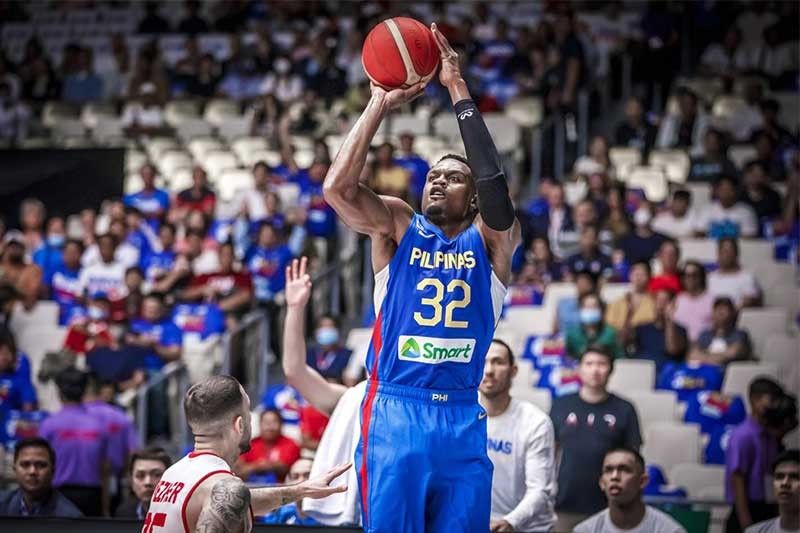 MANILA, Philippines — Justin Brownlee banners the 28-man national pool submitted by the Samahang Basketbol ng Pilipinas (SBP) to the Philippine Olympic Committee (POC) for the Entry By Name list in the upcoming 32nd Southeast Asian Games in Phnom Penh.
Settling for silver in Hanoi last year, the SBP included the naturalized player in its edition of the "redeem team" also reinforced by six-time PBA MVP June Mar Fajardo.
"Once Gilas assembles and starts practice for the competition in Cambodia, I expect nothing else but 100 percent effort and serious resolve in sending the most competitive national team possible to do the job of winning back the Gold. That is our commitment to our basketball-loving countrymen," said SBP President Al Panlilio.
Joining Brownlee and Fajardo are PBA veterans CJ Perez, Chris Ross, Marcio Lassiter, Japeth Aguilar, Scottie Thompson, Jamie Malonzo, Christian Standhardinger, Stanley Pringle, RR Pogoy, Calvin Oftana, JP Erram, Mikey Williams, Chris Newsome and Raymond Almazan.
Also on tap for the national team are Aaron Black, Arvin Tolentino, Kevin Alas, Brandon Rosser and Jeremiah Gray.
Youngsters Schonny Winston, Kevin Quiambao, Jerom Lastimosa, Mason Amos, Ben and Mike Phillips and AJ Edu complete the pool.
As for the women's side, Jack Animam returns to Gilas women duty since suffering an ACL injury back in 2021 during her pro stint in Serbia.
She leads a women's side that is looking for the first-ever three-peat in women's hoops at the SEA Games.
Fellow Gilas women veterans Afril Bernardino, Clare Castro, Chack Cabinbin, Khate Castillo, Monique Del Carmen, Andrea Tongco and Janine Pontejos.
Sofia Roman also returns for the national team for the first time since 2015.
Holdovers from the last edition of the SEA Games who will be back on deck for Coach Pat Aquino include Stefanie Berberabe, Camille Clarin, Mikka Cacho, Ella Fajardo, Trina Guytingco and Angel Surada.
First-timers in the pool include UAAP Season 85 rookie of the year Kacey Dela Rosa, Mai Loni Henson, Louna Ozar, Aurea Gingras, Gilas youth team's Kristan Yumul and Ateneo standout Jhazmin Joson.
Karl Pingol, Kennan Ka, Katelyn Bobadilla and Kristine Cayabyab complete the selection.
In 3x3 hoops, the men's pool includes Almond Vosotros, Rodel Samboy De Leon, Brandon Bates, Jorey Napoles, Lervin Flores, Joseph Eriobu, Jeffrey Manday, Alfred Batino, Ange Kouame and Joseph Sedurifa.
The women's pool has Animam, Bernardino, Castillo, Dela Rosa, Pontejos, Castro, Cayabyab and Henson.
The men's team will look to improve from a bronze medal finish from 2022 in Hanoi while the women's team attempt to return to the podium.