Usha on Diay: A champion of life
August 13, 2022 | 12:00am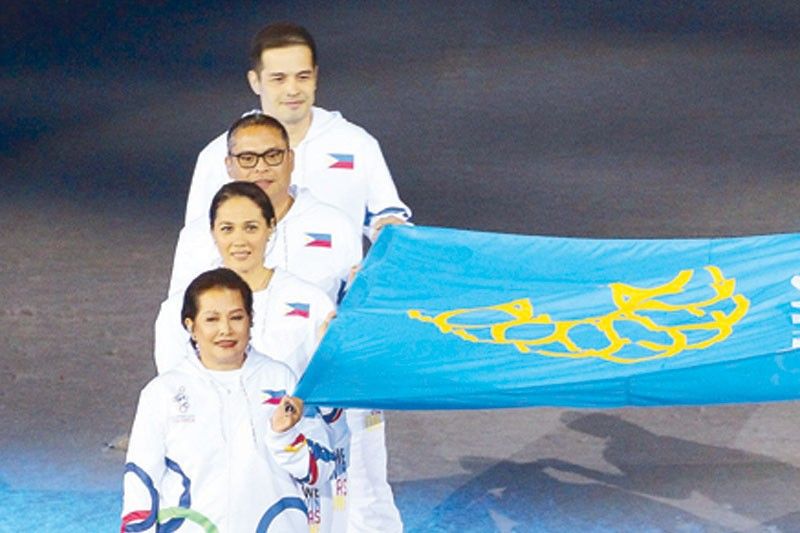 MANILA, Philippines — Tributes to Filipina track legend Lydia de Vega-Mercado kept pouring in, two days after the sorrowful news of her passing broke out.
And the best one came from the greatest rival of the former Asian sprint queen – P.T. Usha of India.
"Deeply saddened on losing my athletics counterpart, a fierce competitor and good friend Lydia de Vega yesterday (Thursday)," said Usha in a heartfelt tribute on her Twitter account.
"She lost her race to breast cancer but will always be remembered as a champion of life. My deepest condolences to her family," Usha said.
Usha, at 58, a year older than De Vega-Mercado, is to India what "Diay" was to the Philippines. They faced each other in many races including 10 finals in the Asian Games and Asian Championships.
Together, they formed perhaps the region's greatest rivalry in the sport.
While Usha lorded it over the 200m, she was outshone by the Filipina icon in the century dash twice in the Asian Games – in New Delhi in 1982 and Seoul in 1986.
Usha bested De Vega-Mercado in the Asian Championships in Jakarta in 1985 but lost to the latter in 1987 in Singapore.
"My most memorable races against Lydia were in the 1986 Asian Games. After she beat me in the 100m, I came from behind and beat her in the 200m with a nice dip at the finish," said Usha in an interview with Indian media outfit Sportstar.
Usha remembered how popular De Vega-Mercado was back in India.
"She was a very glamorous girl, had a beautiful physique and nicely-toned muscles. She came for training and for races wearing make-up and had a lot of fans. Everybody in our family liked her. In fact, my uncle T.V. Narayanan, who brought me to sport, named his daughter who was born around that time as Lydia."
"Her attitude and competitive spirit were great. Those were wonderful days... I used to win a lot of golds but the 100m was always tough, so there was a lot written about our rivalry," she added.
Two more greats – bowling's Paeng Nepomuceno and basketball's Ramon Fernandez – also paid their tribute to the fallen legend.
"Sad day for Philippine sports," said Nepomuceno.
"You gave it a good fight. The race is over. Your legacy of being the sprint queen lives forever, never forgotten. Thank you for making our country proud. Rest well, my friend," said Fernandez.
Greatness truly deserves greatness.