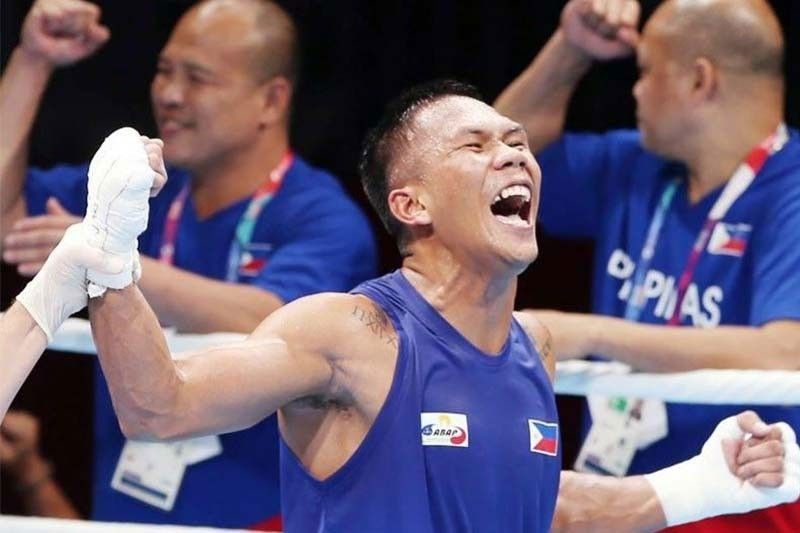 Eumir Felix Marcial
STAR/File
Eumir eyes October pro debut
Abac Cordero
(The Philippine Star) - July 22, 2020 - 12:00am
MANILA, Philippines — No big fights. No big names.
MP Promotions president Sean Gibbons said they're taking it slowly but surely as Filipino boxer Eumir Felix Marcial prepares for his pro debut in October heading to the Tokyo Olympics next July.
"Step by step," said Marcial during yesterday's online version of the weekly PSA Forum.
Gibbons, who joined the forum from Las Vegas, said they're looking at October for Marcial's baptism of fire in Los Angeles, and perhaps a total of three fights leading up to the Olympics.
Marcial is expected to figure in a four-rounder, and depending on the result, may do six rounds next at most.
No big fights just yet.
Not even when scribes tried to press the 24-year-old Marcial, an outstanding amateur, into naming a dream opponent in the middleweight division.
While he mentioned the names of Canelo Alvarez and Gennady Golovkin, he said it's too early to even think of sharing the ring with these experienced and heavy-handed gladiators.
"Too far ahead. I'm just starting out. I still have to fight the best in the Olympics, the Russian who once beat me, the Ukrainian and the boxers from Kazakhstan and Cuba," he said in Filipino.
"Malayo pa," said Marcial, who has vowed to deliver the first Olympic gold for the Philippines.
Gibbons said if things fall into place, Marcial, a southpaw, should get a crack at a world title in three years.
"By the third year (as a pro) I think he'll be able to challenge someone for the title," said Gibbons, adding that at 24, Marcial can look forward to a decade fighting as a pro.
"Hopefully we can do something in October and work from there. Three fights before he has to stop and fully concentrate on the Olympics," said Gibbons.
"We just want to keep in line with what he'll be doing in Tokyo," said Gibbons, adding that if there were no Olympics in the picture, Marcial could go on faster with four, six, eight or 10 rounds.
"But everything is geared towards the preparations for the Olympics," he said of MP Promotions' big catch.
They're taking it nice, slow and easy.