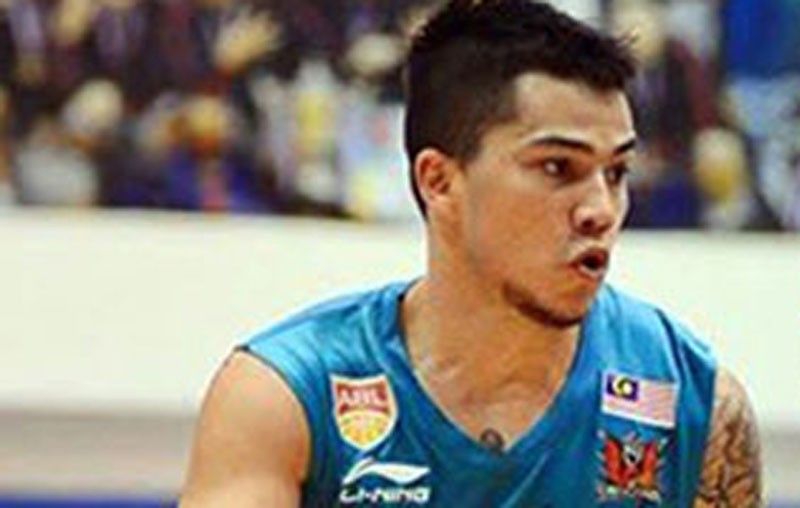 Brickman hopes to join PBA draft
MANILA, Philippines — Fil-Am guard Jason Brickman has a legitimate Philippine passport but unless he's able to secure a Bureau of Immigration (BI) certificate of recognition and Department of Justice (DOJ) affirmation, the two-time US NCAA Division I assist leader won't be eligible to join the PBA draft.
PBA deputy commissioner Eric Castro confirmed yesterday that a Fil-Am or Fil-foreigner must submit the BI and DOJ documents, aside from a Philippine passport, to fulfill eligibility requirements for the draft. The BI and DOJ documents were required as an additional assurance of the legitimacy of a Fil-Am or Fil-foreigner in the wake of the Fil-sham scandals involving Sonny Alvarado, Al Segova and Rob Parker in the late 1990s.
While Brickman holds a Philippine passport, it's been difficult for him to obtain the BI and DOJ documents because of a change in the interpretation of when a foreign-born person of Filipino descent may claim dual citizenship. Player agent Charlie Dy said Brickman got his Philippine passport before the new interpretation. Dy added that if Brickman's eligibility is cleared, he will definitely apply for the draft.
"Jason's mother Elizabeth Soriano, a Filipina by blood, became a US citizen before he was born," said Dy. "I went with Jason to the BI in 2016 only to find out that the interpretation of eligibility for dual citizenship had been changed from 'you are deemed not to have lost your citizenship' to 'the window you lost your citizenship, you're not Filipino so all the children born in that window are not Filipino.'"
Dy said he has informed SBP of Brickman's case. "BI told me the interpretation has to be appealed and I've brought it up with some senators and congressmen," he said. "This will affect SBP's program of recruiting Fil-foreigners because those young talents abroad whose parents were no longer Filipino citizens when they were born cannot be recognized as dual citizens, too."
Dy said two others similarly situated are 6-4 Jeremiah Gray and 6-2 Jordan Heading, both with Philippine passports but no BI and DOJ documents. Gray, 23, played for the Dominican University of California varsity in NCAA D-2 and averaged 9.1 points for Mighty Sports to win the gold medal at the 2019 Jones Cup. Heading, 24, is a Fil-Australian and averaged 15.2 points as a senior at California Baptist in NCAA D-2 in 2018-19. Brickman, Gray and Heading suited up for Alab Pilipinas in the ASEAN League this season. Another Alab player Lawrence Domingo, whose mother Katherine is Filipina, has still to apply for a Philippine passport.
Dy said he will appeal to the PBA to allow a Fil-Am or Fil-foreigner with a Philippine passport to join the draft even without BI or DOJ documents. "If the intention is to make sure the Philippine passports are legitimate, I don't think the BI or DOJ documents are necessary," he said. "The new Philippine passports are fool-proof with micro-chips that are impossible to falsify. The rule in the SEA and Asian Games is a player may represent a country if he or she has a passport, nothing more. I'm hoping the PBA will reconsider, pending the appeal to change the interpretation."
Brickman, 28, is the prized catch of the batch. The 5-11 playmaker is one of only four NCAA D-1 players to compile at least 1,000 assists in their careers, joining Bobby Hurley of Duke, Chris Corchiani of North Carolina State and Ed Cota of North Carolina. He's also one of only two NCAA D-1 players ever to average double figures in points and assists the same season, the other being NBA veteran Avery Johnson who did it in 1987-88. Brickman played in Russia, Germany, Malaysia and Thailand before joining Alab this season.