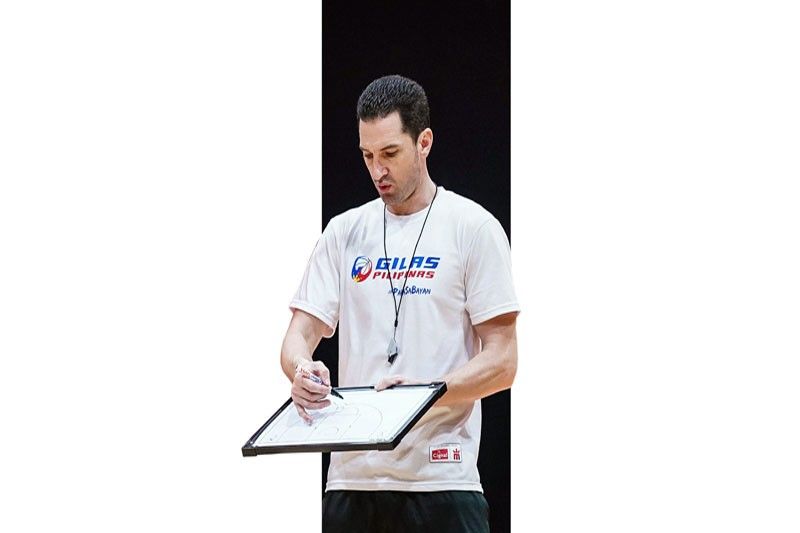 Dickel says Indons won't lack fight
Olmin Leyba
(The Philippine Star) - February 21, 2020 - 12:00am
MANILA, Philippines — Gilas Pilipinas coach Mark Dickel expects his charges to be at their best against an Indonesian opponent who is missing key players in naturalized prospect Lester Prosper and Indonesian-American Brandon Jawato but certainly not lacking in fight.
Dickel said they only have to look back at how Rajko Toroman's Indon five conducted itself against the all-pro Gilas quintet in the last Southeast Asian Games to be reminded of the toughness of their rival in Sunday's FIBA Asia Cup Qualifiers on the road.
"They're really disciplined. They're well-coached," said Dickel, whose side kicks off its bid in Group A against the upset-conscious Indons at Mahaka Arena in Jakarta.
He recalled the SEAG semis where the Indons stayed within 11 at halftime and eight at the early part of the third before fancied Philippines delivered the killer blows en route to a 97-70 rout.
"Although the Philippines at the SEA Games kinda beat them pretty easily in the times they played, I think at halftime it was pretty close so they've proven to be a tough opponent.
"And especially playing in their homecourt, I anticipate the game really being difficult so we gotta play a good game. They're not going to give it to us," he said.
The Indons, who opened their campaign against South Korea last night at home, will bring back eight members of their fourth-placing SEAG team, led by guards Abraham Grahita, Andakura Dhyaksa and Kaleb Gemilang, and 6-foot-8 Vincent Kosasih.
With the paper of Prosper not yet completed and Jawato injured, Toroman has inserted four additions, led by veteran Akri Wisnu, a 6-foot-2 guard born in New York City who won MVP honors in the Indonesian Basketball League in 2017.
Gilas itself is parading a different team from the SEAG-winning group. Seven PBA players led by SEAG champs Kiefer Ravena and Troy Rosario, and five promising young stars led by Isaac Go and Thirdy Ravena, make up Dickel's crew.
"I'm really excited, man. All the players that got in deserved it," said Dickel after finalizing the roster he described as a "mix of youth and experience."
"Obviously my job is to win but at the same time we got to get the best players in the group (initial 24-man pool) and I felt we did that. For the players that missed out, it's really unfortunate for them but for the players that made it, they earned their spots and they have to go Sunday against Indonesia and perform," he added.
Team Gilas has two more training sessions on the table before leaving for Indonesia tonight.