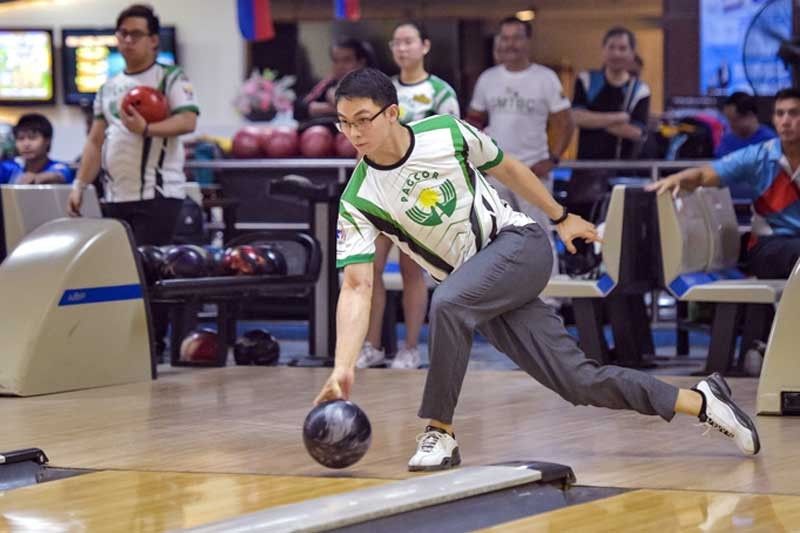 Chua steady leader in PIO preliminaries
MANILA, Philippines — Top local bowler Kenneth Chua continued to show the way in the preliminary round of the Philippine International Open (PIO) Tenpin Bowling Championships as he rolled 1483 pinfalls late Tuesday night at the Coronado Lanes at Starmall in Mandaluyong City.
A four-time Phl male bowler of the year awardee, Chua assembled 743 in the first game and topped the second with 740 in a steady performance showing his readiness for the finals Saturday in the week-long meet that serves as the test event for 30th SEA Games.
And the 27-year-old could be the country's best bet versus the foreign entries.
Being the reigning men's division champion, Australia Sam Cooley is seeded in the PIO finals, awaiting the deserving challengers from both the local and foreign participants in the tournament backed by Pagcor, Cafe Puro, Prima Pasta, MVP Sports Foundation, Boysen Paints, Linden Suites and the Philippine Sports Commission.
Meanwhile, Singaporean Muhd Jaris Goh rolled the first perfect game of the tourney.
Phl team bowler Frederick Ong (1412) together with Jonas Baltasar of TBAM-Prima (1403), Kevin Cu (1392), RJ Bautista (1382) and national pool members Enzo Hernandez (1370), Raoul Miranda (1367), Praise Gahol (1360) and Paulo Valdez (1335) remained in contention.
In the women's open qualifying, Lara Posadas-Wong remained on top with 1438 pinfalls while Dyan Coronacion (1421) was not far behind followed by 2017 World Cup champ Krizziah Tabora (1358). Titleholder Liza del Rosario is already seeded in the finals.