WNBA great cherishes role as model for young female athletes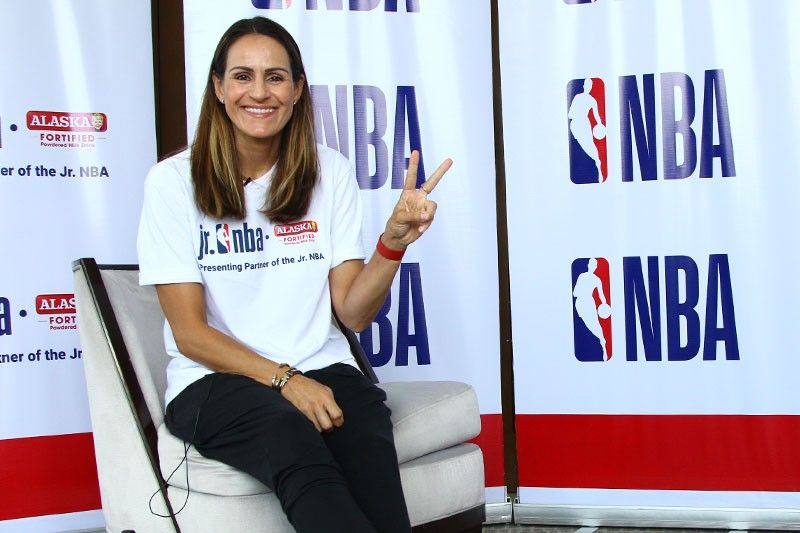 MANILA, Philippines — When she started her basketball journey, Women's Basketball Hall of Fame inductee Ticha Penicheiro struggled.
With doubters and stereotypes blocking her way, Penicheiro had to work her way up in her life as a female basketball player.
"I grew up playing with the boys, and a lot of times there's a stereotype [that] 'oh she plays like a girl' or 'she's a girl, she can't play'... I went through that and I kinda had to prove them wrong," Penicheiro said.
Lacking strong female athletes to look up to at the time, Penicheiro leaned on her mother through her sports journey.
"I really didn't have any female athletes to look up to. My role model as a female was my mom and then I just look up to basketball players that were male," Penicheiro said.
But with successful female players like herself now visible to young female athletes, Penicheiro sees the importance of her role as a mentor.
"I'm here, I'm real. They can touch me, they can ask me questions, they can ask me how to make it there," She said.
"Little girls don't have to be like, or wanna be like male athletes any more," she added.
Penicheiro and Cleveland Cavaliers rookie Collin Sexton are set to mentor Filipino boys and girls in the Jr. NBA National Training camp this weekend.
Penicheiro is a WNBA champion with a decorated career, playing most of her basketball career with the Sacramento Monarchs and the Portugal national team.
Penicheiro is also a four-time WNBA All-Star and is set to be inducted to the Women's Basketball Hall of Fame in June.