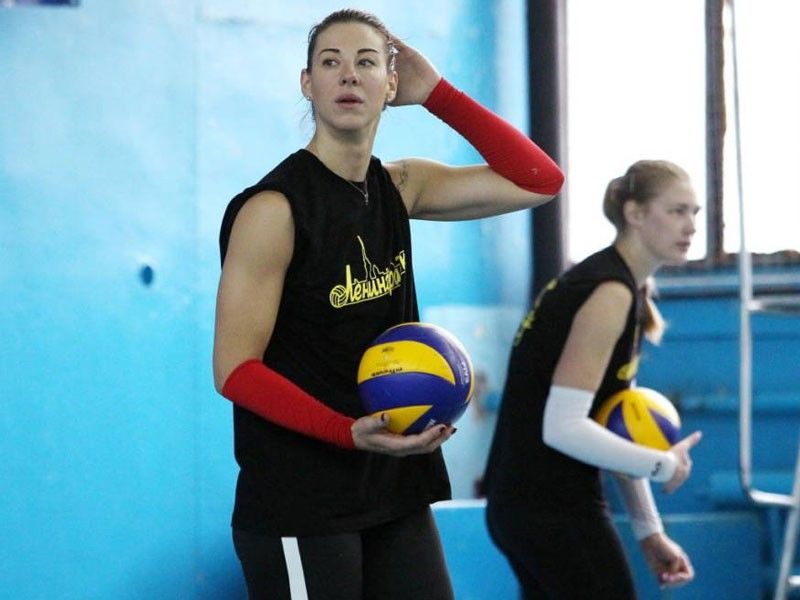 Kseniya Kocyigit
Photo from RussiaVolley.com Twitter (@russiavolley)
Kocyigit makes good impression in first practice with Generika-Ayala
MANILA, Philippines – Kseniya Kocyigit formally had her first practice with Generika-Ayala in preparation for its Philippine Superliga Grand Prix campaign next month.
And Lifesavers' head coach Sherwin Meneses liked what he saw.
Meneses was greatly impressed with the skills and attitude of the former Azerbaijan national team stalwart, saying that her presence in the middle is what they need to finally crack in the finals of the prestigious import-flavored conference.
Expectations are high on the Lifesavers this conference.
After a string of misfortunes the past couple of years, Generika-Ayala finally advanced to the semifinals of the All-Filipino Conference, thanks to the winning culture and coaching brilliance of Meneses who served as assistant coach for Ateneo de Manila University in its championship run.
Although the Lifesavers fell prey to F2 Logistics in the semifinals, they still made a lot of heads turn, making them a team to watch this year.
Generika-Ayala recruited Kocyigit, a 32-middle blocker who campaigned for Azerbaijan in the CEV Volleyball European League and FIVB World Championship, and Lisbet Arredondo Reyes, who played for the Cuban national team next to the prolific Gyselle Silva.
Meneses said he loved Kocyigit's energy and leadership.
"She's a true leader. She's very vocal on the court," said Meneses, who still retained the core of Marivic Meneses, Patty Orendain, Fiola Ceballos while adding seasoned setter May Macatuno into the rotation.
Meneses said the presence of a middle blocker and an open hitter as imports will open things up for their local players.
After all, the locals are marching to the Grand Prix overflowing with confidence following an impressive run in the previous conference.
"As much as possible, we still want to have them involved," he said.
"We believe in our local players and we want them to play the way they did in the All-Filipino Conference."