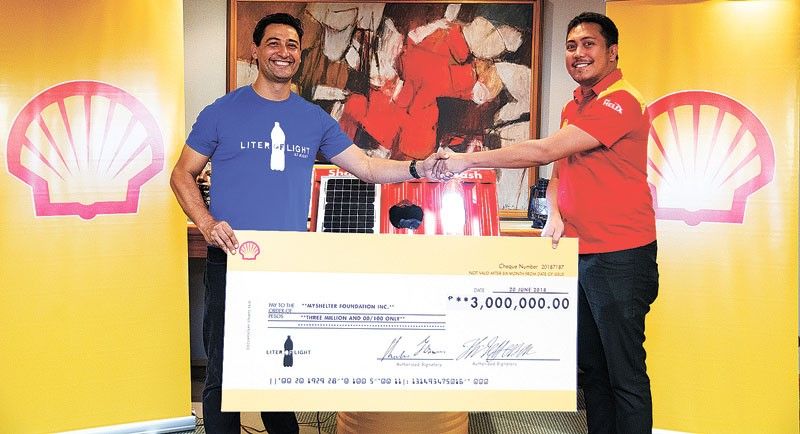 (From left) Liter of Light Founder and Executive Director Illac Diaz and Shell V-Power Brand Manager Mark Malabanan.
Shell turns over P3 million donation to Liter of Light Foundation
(The Philippine Star) - September 24, 2018 - 12:00am
MANILA, Philippines — Pilipinas Shell turned over a P3M donation to the Liter of Light Foundation in support of their efforts to provide light to more off-grid communities and augment their sources of income.
Mark Malabanan, Shell V-Power Brand Manager, turned over the check to Liter of Light Founder and Executive Director Illac Diaz, in a ceremony at the Shell headquarters in Makati.
The donation forms part of Shell's larger commitment to reduce waste across its organization and provide livelihood support to the communities it interfaces with.
"Knowing how extensive our Retail network is around the Philippines, we wanted to find a way we could reduce waste at the operational level. But we also challenged ourselves to do it in such a way that we can also create a positive impact on society. This is where Liter of Light plays a vital role," said Malabanan.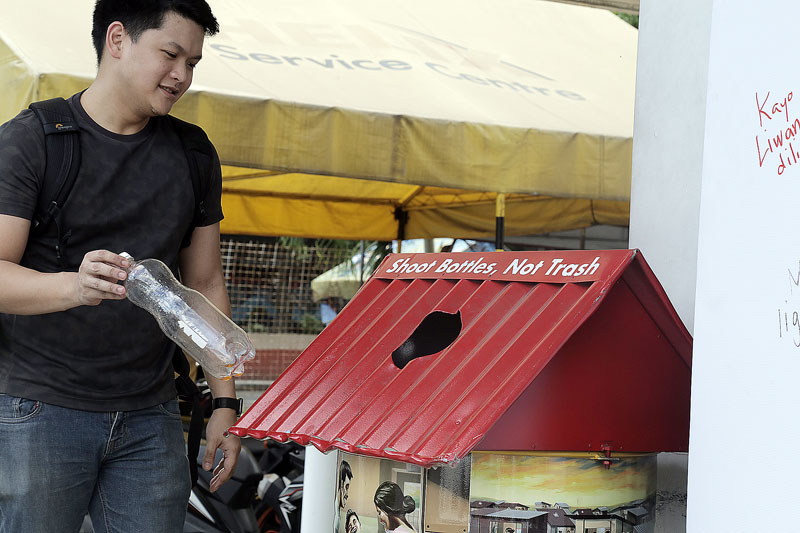 Shell Station Bin for PET bottles
Under the memorandum of agreement between Shell and Liter of Light, collection bins were deployed to participating Shell stations to enable customers to take part in recycling efforts. Since last year, Shell has been able to collect over 5,000 PET bottles, which are being used as material to create various types of solar-powered lamps. Shell employees volunteered and trained to be able to build some of the lamps to be donated to the community. In addition, for every liter of fuel sold at participating Shell gas stations during an appointed day of donation, P1 peso was granted to the Liter of Light Foundation.
Diaz said that the Shell donation could significantly help the Foundation's efforts to light up more homes.
"We plan to use this generous donation of Shell to provide more solar lights for some rural areas in Bulacan and Laguna. Part of it will also be allocated to building the Siglo Ecological Center, which will be one of the largest eco buildings in Rizal, Laguna and is designed using recycled and eco-friendly materials," Diaz adds.
Part of Shell's effort to drive inclusive growth toward nation-building is to create awareness of its advocacies to uplift the lives of the disadvantaged sectors in the Philippines, drive inclusive growth toward nation-building, and leadership enhancement and attitude development.