Iloilo inmates hold noise barrage over food lack
August 25, 2022 | 12:00am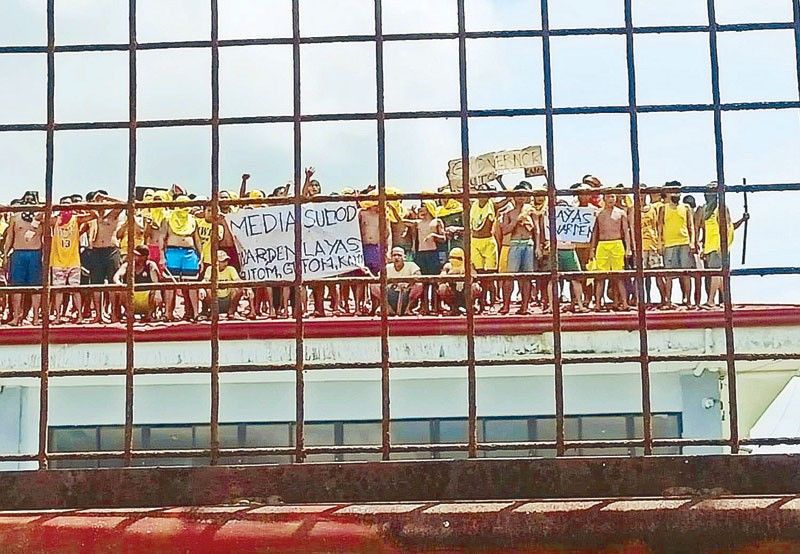 ILOILO CITY, Philippines — More than 100 inmates at the Iloilo District Jail in Barangay Nanga in Pototan held a noise barrage yesterday to protest what they claimed to be the lack and poor quality of food in the facility.
The inmates also demanded the relief of jail warden Chief Inspector Norberto Miciano.
Jairus Anthony Dogelio, Bureau of Jail Management and Penology (BJMP)-Western Visayas spokesperson, admitted that jail personnel were caught unaware of the plan of the inmates.
He said the inmates managed to gain access to the rooftop as they timed their protest with a scheduled mass.
Dogelio said the BJMP ordered Miciano's relief a few hours after the noise barrage.
The inmates said they also wanted to meet with Gov. Arthur Defensor Jr., Pototan Mayor Rafael Enrique Lazaro and BJMP regional director Jail Chief Superintendent Clint Russell Tangeres.
BJMP spokesman Supt. Xavier Solda said dialogues with inmates and concerned jail personnel are ongoing.
As of Aug. 19, the Iloilo district jail has 1,108 inmates, a congestion rate of 86 percent.