Killer cop Nuezca dies in Bilibid
December 2, 2021 | 12:00am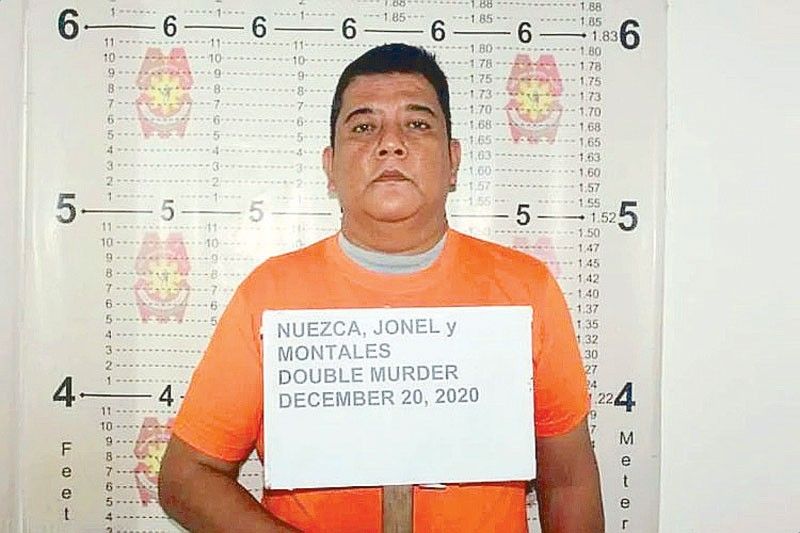 MANILA, Philippines — Dismissed police officer Jonel Nuezca, who was convicted for the murder of a mother and her son in Tarlac last year, died at the New Bilibid Prison (NBP) in Muntinlupa, the Bureau of Corrections (BuCor) confirmed yesterday.
Nuezca was pronounced dead at the NBP Hospital where he was brought unconscious by his cellmates on Tuesday night, according to a BuCor report.
BuCor spokesman Gabriel Chaclag said Nuezca complained of dizziness and shortness of breath prior to his death.
Chaclag said they have yet to determine what caused Nuezca's death.
Based on initial information, Chaclag said Nuezca was walking outside the dormitory building when he collapsed.
Justice Undersecretary Deo Marco said the BuCor would conduct a thorough probe to determine if there was foul play.
Nuezca is the latest high-value convict to die in Bilibid.
Nuezca was sentenced to life in prison for killing Sonia Rufino Gregorio, 52, and her son Frank Anthony, 25, following an argument over the use of boga or an improvised firecracker on Dec. 20 last year.
Nuezca shot dead the Gregorios at close range in front of his daughter.
Authorities said the argument between the victims and Nuezca heated up due to a long-standing dispute over right of way.
The incident was caught on video and went viral.
President Duterte had called Nuezca "sick in the brain."