5,000 health workers to get boosters in Quezon City
November 25, 2021 | 12:00am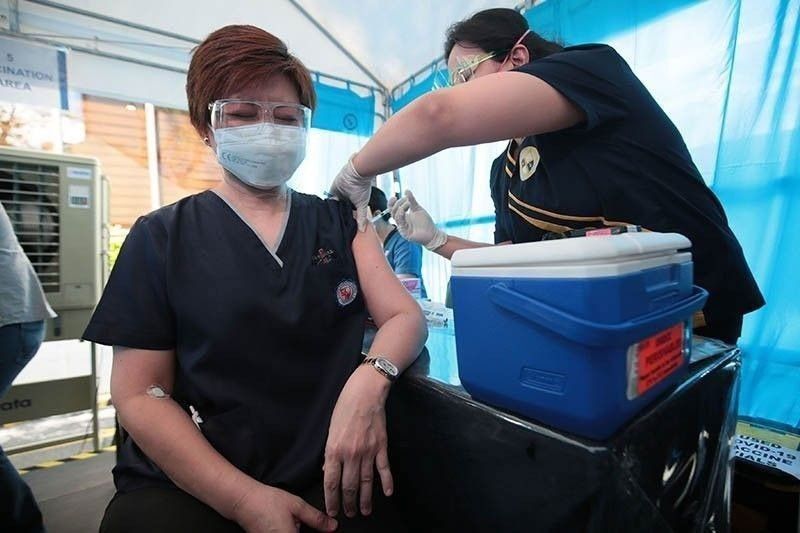 MANILA, Philippines — An initial 5,000 healthcare workers in Quezon City are scheduled to receive COVID-19 booster shots this week, the local government said yesterday.
Several vaccination sites in the city started administering boosters to healthcare workers and non-medical personnel of health facilities on Tuesday.
Tertiary hospitals in Quezon City also started vaccinating their medical and non-medical staff with booster shots over the weekend.
"Our health workers were the first ones to receive COVID-19 vaccines during the rollout last March," Mayor Joy Belmonte said. "Since they are consistently exposed to the virus due to their work, it is important that they be given booster shots for additional protection."
According to the guidelines issued by the Department of Health, booster jabs should be given to those who have received their second dose at least six months ago or around May.
To avoid crowding and facilitate faster rollout of the booster shots, health workers were requested to register at www.qceservices.quezoncity.gov.ph/qcvaxeasy.
Aside from medical frontliners or those under the A1 category, the city government also opened the registration for senior citizens and residents with comorbidities.
Some vaccination sites in Quezon City will accommodate residents belonging to the A2 and A3 groups starting today. Walk-ins are not allowed.
City vaccination task force coordinator Malou Eleria said they would continue to inoculate residents and workers even after reaching the initial target of 1.7 million people.
As of yesterday, a total of 1,842,904 residents have been fully vaccinated. Over 3.9 million vaccine doses have been administered since the start of the rollout in March.
"Quezon City's vaccination sites remain operational to accommodate the adult population, minors with comorbidities and the rest of the pediatric population," Eleria said.