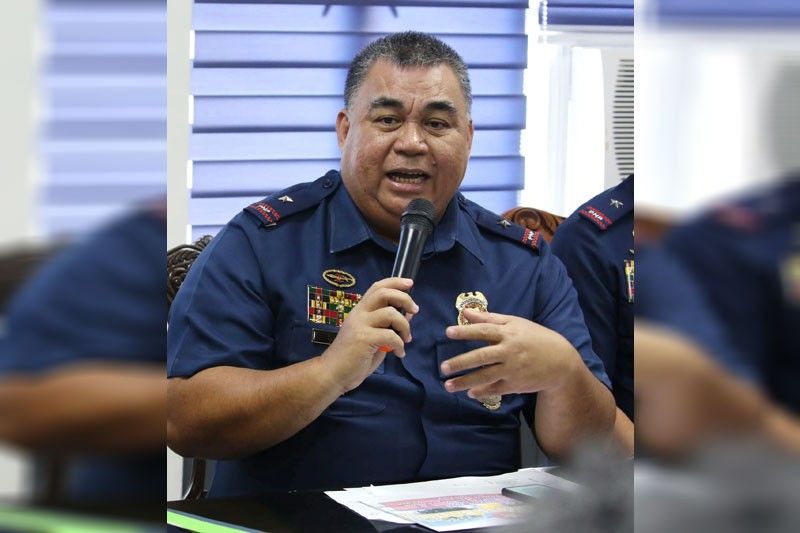 Brig. Gen. Debold Sinas, Metro Manila's top cop, has promised to slim down.
BOY SANTOS
Nearly 50% of Philippines cops overweight, obese – PNP
MANILA, Philippines — Almost half of the country's 190,000-strong police force are overweight and obese, Philippine National Police (PNP) officer-in-charge Lt. Gen. Archie Gamboa said yesterday.
He said only 102,600 police officers or 54 percent are at their ideal weight while nine percent or 17,100 are obese. The rest are overweight, he added.
The overweight and obese police officers face "consequences," including not being promoted if they fail to slim down, according to Gamboa.
He said he aims to implement a rule that police officers cannot attend mandatory schooling courses, which are required for promotion, if they are overweight.
Gamboa said this consequence is meant to compel police officers to lead a healthy lifestyle.
He said he ordered regional directors and unit heads, citing National Capital Region Police Office chief Brig. Gen. Debold Sinas in particular, to implement a weight reduction program based on a person's body mass index, which is a person's weight in kilos divided by the square of height in meters. A high BMI can indicate a high level of body fat.
Noting that the public demands much of police officers, Gamboa said in Filipino during an interview with dzMM that "it's basic. How can you chase after criminals if you are too big?"