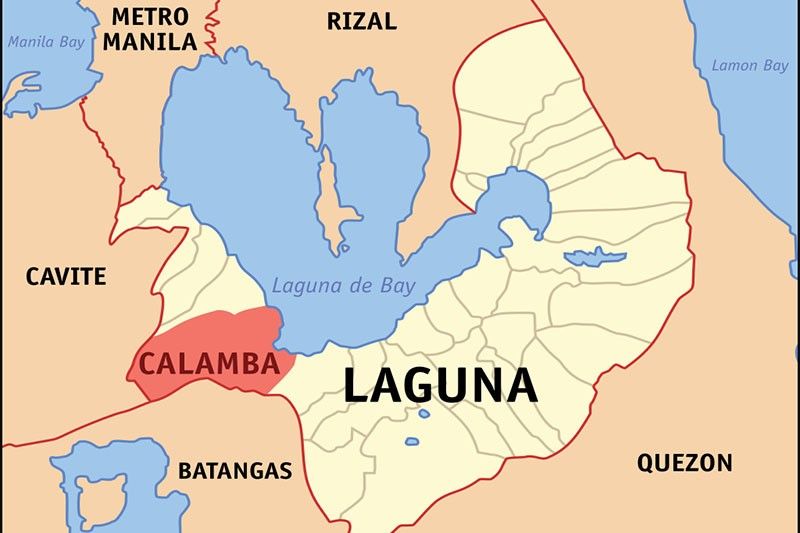 A plane, believed to be private, on Sunday afternoon crashed in a resort area in Calamba, Laguna.
CC BY-SA 4.0
Plane crashes in Calamba resort area
(Philstar.com) - September 1, 2019 - 4:54pm
MANILA, Philippines (Update 1 6:33 p.m.) — A two-seater plane crashed Sunday afternoon at a private resort in Calamba, Laguna.
Lt. Col. Chitadel Gaoiran, spokesperson for the Calabarzon police, said a telephone call was received by the Calamba police station at around 3 p.m. reporting the crash at Agojo private resort in Purok 6, Miramonte Subdivision, Barangay Pansol.
The Civil Aviation Authority of the Philippines identified the aircraft as a medical evaluation plane with registration number RPCC2296. It was returning to Manila from Dipolog City when it landed in a residential area near the resort.
According to witnesses, the plane was flying towards Makiling mountain when it was suddenly covered by smoke.
The pilot attempted to maneuver the plane but soon crashed at the said area causing an explosion at the resort, witnesses added.
The plane caught fire after it crashed.
Calamba Bureau of Fire personnel and members of the local disaster team conducted an immediate rescue operation on site.
Office of Civil Defense-Calabarzon spokesman Alex Magsilat said in a radio interview that the plane crash affected three structures.
He added that there is no information on the passengers yet since BFP officials, local responders from Calamba and the Philippine National Police-Scene of the Crime Operatives just started conducting retrieval operations.
Meanwhile, two residents, identified as caretakers of the house where the plane landed, were injured from the incident. They were brought to the hospital for immediate medical treatment.
Information on the total number of injured victims and possible casualties have yet to be determined as of press time.
— Rosette Adel with a report from The STAR/Arnell Ozaeta