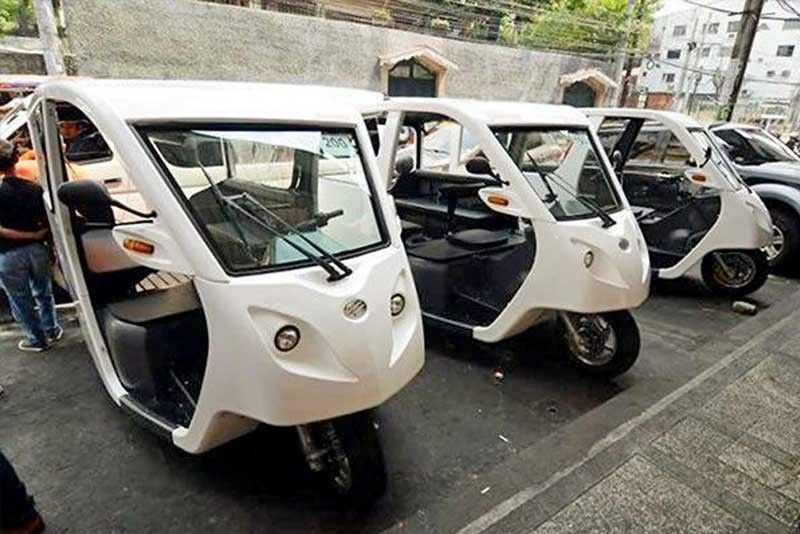 Manila gov't gets e-trikes from Department of Energy
MANILA, Philippines — The Department of Energy (DOE) has donated at least 100 e-tricycles to the Manila city government.
Outgoing Mayor Joseph Estrada accepted the e-trikes from DOE officers Arnel Matthew Garcia, Jorge Vincent Bitoon, Armando Bombales and Oscar Malvar during turnover rites at the city hall quadrangle last week.
Estrada thanked the DOE for supporting his campaign to protect the environment and give livelihood to the poor.
The e-trikes will replace the gasoline-run tricycles, which are being phased out by the city government.