Pampanga's Clark Airport closed for 24 hours after 6.1 quake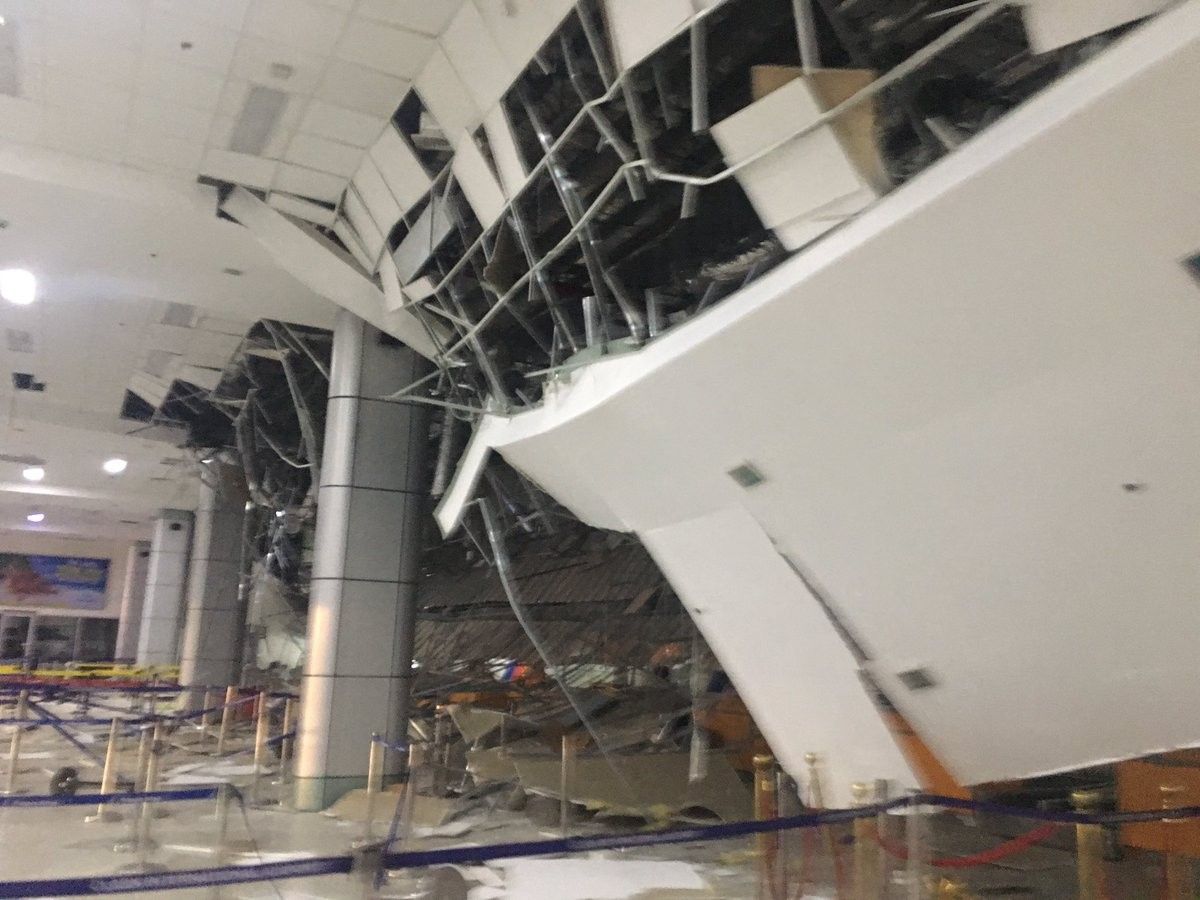 MANILA, Philippines (2nd update, 8:05 p.m.) — Clark International Airport in Pampanga will be closed for 24 hours as airport authorities assess the damage on facilities following a 6.1-magnitude earthquake Monday.
The quake, whose epicenter was located in neighboring Zambales province's Castillejos town, caused the glass panel of an unused airport tower to break as seen in viral photos by Twitter user @lancelauren_. The photos were subsequently confirmed by Assistant Secretary Goddes Libiran of the Department of Transportation as accurate.
The Civil Aviation Authority of the Philippines, moreover, said that with the exception of a tower at Clark airport, no other significant damage of airport facilities was reported so far.
JUST IN: According to CIAC President Jim Melo, Clark International Airport is closed for 24hrs due to damage in terminal. Operation is temporarily suspended except for enroute flights.#DOTrPH ????????

— DOTrPH ???????? (@DOTrPH) April 22, 2019
"While the tower is not being used pending structural assessment, our Air Traffic Controllers in the interim brough a radio and established a temporary tower on ground near the runway to allow the landing of incoming aircraft," airport authorities were quoted by BusinessWorld as saying.
While no casualties were reported in the scene, the airport's officials' advisory notes that the 24-hour closure of the international gateway is a pre-emptive measure.
Flights that were immediately canceled following the earthquake were:
5J 120 Clark-Hong Kong
5J 121 Hong Kong-Clark
5J 370 Clark-Macau
5J 371 Macau-Clark
5J 608 Clark-Cebu
5J 609 Cebu-Clark
NAIA in Manila
While flight delays are also expected at Manila's Ninoy Aquino International Airport, authorities said take off and landing procedures are not affected.
Ed Monreal, general manager of the Manila International Airport Authority which runs NAIA, immediately ordered an inspection of the airport. Inspection found no significant damage to the runway and other navigational facilities.
NAIA authorities, meanwhile, assured the public that it will continue regular operations.