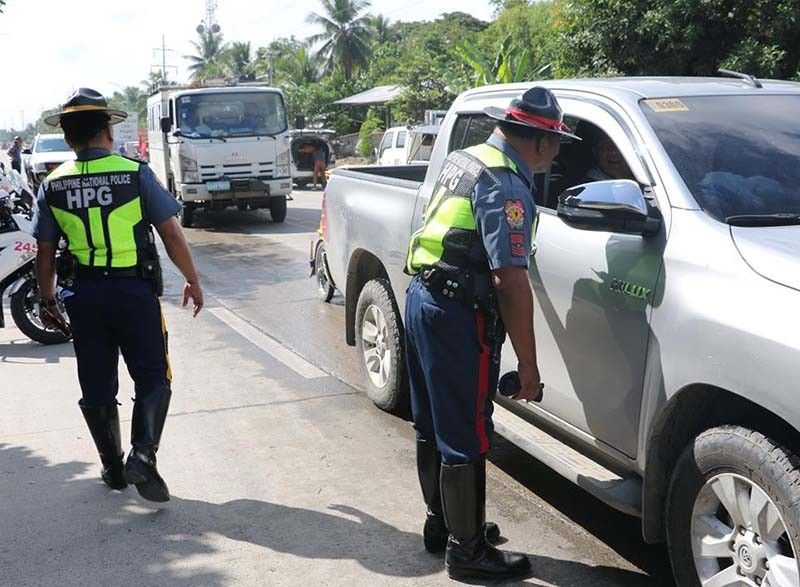 Provincial personnel of the Highway Patrol Group in Sultan Kudarat and their counterparts in ARMM are now helping locate the vehicles in question.
Philstar.com/John Unson
Hundreds of vehicles in Cotabato City rent-a-car investment scam still missing
John Unson
(Philstar.com) - October 10, 2018 - 8:44pm
COTABATO CITY, Philippines — The military is now trying to account for hundreds of vehicles issued to soldiers who put money in a rent-a-car and investment scheme in Cotabato City.
Lt. Col. Gerry Besana, spokesman of the Western Mindanao Command, said Wednesday that military lawyers are working to resolve problems caused by an apparent scam by a firm called Lahdin's Marketing, which collected money from investors in exchange for vehicles from another set of investors.
He said that around 400 vehicles, each worth at least P1 million, are still unaccounted for.
Gen. Carlito Galvez Jr., Armed Forces of the Philippines chief of staff, already said last week that he has directed military officers to work with police to look into Cazzandra Balawag-Dinayugan, said to be the owner of Lahdin's Marketing.
Two groups of investors are preparing charges over the scam, where vehicle owners were told they would be paid P40,000 to P50,000 a month for the use of their cars while other investors were asked to invest P300,000 to P350,000 for a promised return of 20-30 percent.
Besana said WestMinCom has found that the vehicles, mostly high-end sports utility vehicles, were turned over to the second group of investors without consent from their owners. The vehicles were supposedly an initial return on the cash investments.
Besana said Maj. Gen. Arnel Dela Vega, commander of WestMinCom, also issued early this week a directive for soldierswho have vehicles from Lahdin's Marketing to turn them over for proper accounting by the Philippine National Police Highway Patrol Group of the Philippine National Police.