CamSur bags Guinness World Record for largest zumba class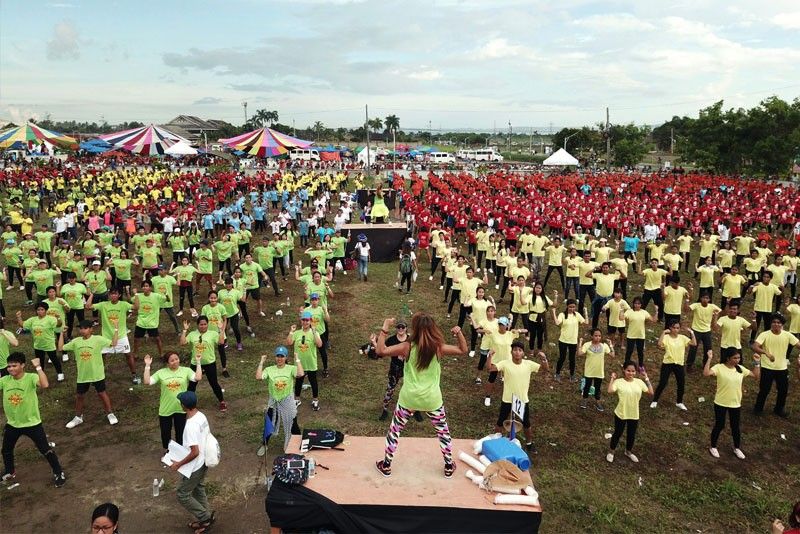 PILI, Camarines Sur, Philippines — For having 13,350 participants, this province won the Guinness World Record for the largest zumba class.
Guinness World Records representative Peter James Fairbairn confirmed that Camarines Sur surpassed Mandaluyong's 12,975 participants in a zumba class recorded in 2015.
The accomplishment is a testament to the commitment of the provincial government to promote health as well as to the unity and cooperation between the local officials and the people, according to Gov. Migz Villafuerte.
Dubbed Zumba Kontra Droga, Villafuerte said the activity aims to support the campaign against drugs.
The largest zumba class record is the third Guinness title for Camarines Sur.
The province holds the record for having the most number of trees planted within 15 minutes and the most mangroves in an hour earned during the administration of former governor now Cong. L-Ray Villafuerte
The simultaneous tree planting record was earned in 2011. The mangrove in 2012.