2 members of fact-finding mission in Negros killed, 1 injured
November 29, 2017 | 12:37pm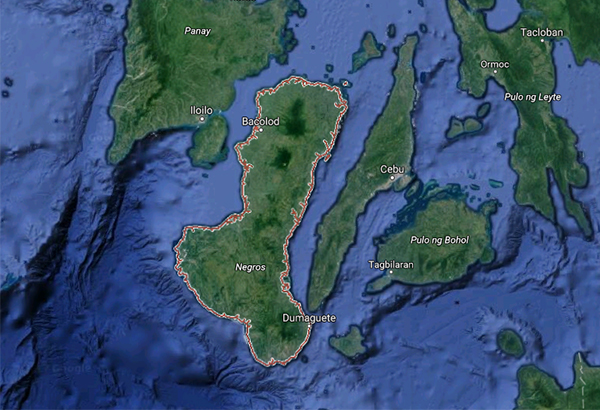 MANILA, Philippines — Two members of a fact-finding team deployed in Negros Oriental were killed while one got injured after unidentified gunmen shot at them on Tuesday.
Karapatan, in a statement, revealed that Elisa Badayos and Eleuterio Moises were pronounced dead-on-arrival in a hospital in Bayawan, Negros Oriental. Carmen Martarlo, 23, member of Kabataan party-list in Cebu, was also injured in the shooting.
READ: Women human rights defenders say they face 'graver challenge' under Duterte
Badayos was a coordinator of Karapatan-Negros Oriental while Moises was a barangay tanod and member of the local peasant organization Mantapi Ebwan Farmers Association.
The three were part of a 30-member team of rights workers on a fact-finding mission in Brgy. San Ramon, Bayawan, Negros Oriental that is "investigating and verifying reported human rights violations due to intensified military operations in the area."
The team arrived in the mission area in San Ramon, Bayawan at 11 a.m. on Tuesday.
"They were blocked and harassed by elements of the mayor's private goons. Armed men inquired as to their whereabouts and the purpose of this mission. They were eventually allowed," Karapatan recounted.
READ: 'Spin' can't conceal human rights situation, says group
At around 2:30 p.m., the three, along with Patrick Torres, executive director of Farmers Development Center-Cebu, and Angel Trocio, staff of Women's Resource Center in the Visayas, readied to leave to go to Nangka Barangay Hall.
They were also preparing to file a blotter report on an alleged harassment incident earlier in the day. They were shot at while they were on their way to the barangay hall.
Karapatan said they suspect that it was "the same armed men who blocked their entrance to the mission site" that attacked them.
Attacks on human rights defenders
Karapatan Secretary-General Cristina Palabay slammed the "more rampant, more brutal, more fearless attack on human rights defenders" under the Duterte administration.
READ: Rights group calls Duterte 'a madman' for ranting against UN
"The perpetrators know they will be dealt with impunity, as human rights have lost force and meaning especially under this regime," Palabay said.
She added: "Fact-finding missions are a mechanism for human rights organizations to confirm reports of abuses, and this incident has only proven how fascism works to outrightly kill those who dare to question."
The human rights group earlier slammed the administration of President Rodrigo Duterte for using "media spin" in masking the "unmistakable reality of human rights situation on the ground."
Palabay also stressed: "The space for human rights defenders is fast shrinking, as the Duterte regime is finding more and more ways to cripple defenders on the ground who voice out the real situation experienced by marginalized communities victimized by militarization."