For the Rosanna Ocampo woman, the fun never stops
November 11, 2022 | 12:00am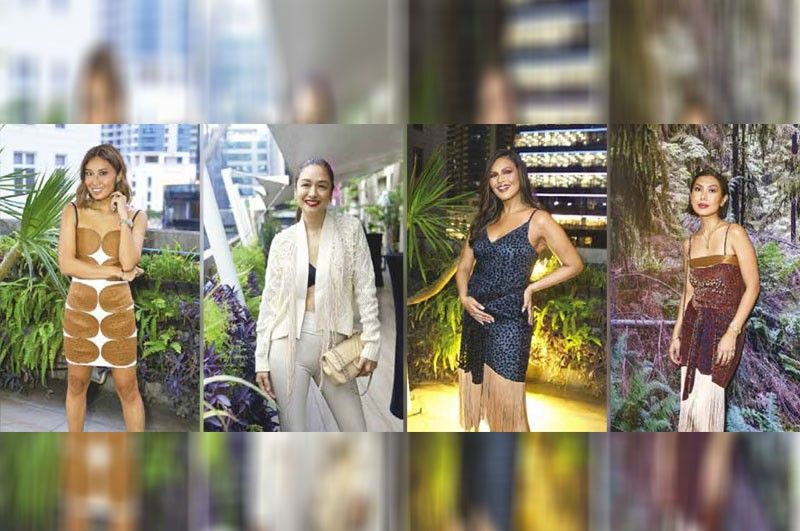 What happens to the fun girl when she becomes a woman, a wife, a mother, a boss? To designer Rosanna Ocampo, it's only a matter of dropping the hemlines — if she so desires.
"Just because you become a mom and a wife, it doesn't mean goodbye. You don't lose who you are," says Rosanna during the launch of her holiday collection "Paris Cha Cha."
The 14-look collection was made for the fun woman, the bold girl who isn't afraid to turn heads, whatever stage in her life she may be. Iza Calzado, pregnant with her first child, hugs mom-of-one Liz Uy, silk fringes cascading down their shins. Host Janeena Chan goes ultra-feminine with a tea-length brocade dress while artist Issa Pressman adds her own edgy touch to a decadent peplum top with leather leggings. Journalist Marie Lozano toughens up her frock with mesh pumps. Each individual has a distinct personal style, but as Rosanna notes, "They all have an x-factor. They are confident in their skin."
"I'm not gonna do anything with a quiet girl," she quips. While the launch at Gallery by Chele was bursting with Whispering Angel rosé-fueled laughter (no giggles here), it's also figurative — these are women who are making their own noise. They're making a contribution in their own way — just like she has as a designer.
Rosanna's love of knits for the past five years appears as an accent to a dress worn by Sam Pinto. Kelly Misa came to the dinner in a cardigan. "It's not your granny's cardigan," Rosanna emphasizes, noting the fringed collar. "I told Kelly, 'You better wear it with a bra. You're not allowed to wear it with a tube or a camisole.'" And she did, sporting a black triangle bra underneath.
"The hemlines used to be much, much shorter before I got married because we evolved — I am a mother and a wife. They've gotten longer but the essence of the brand — the colors and the textures — are there. I will still put four telas in one dress. I won't leave out the fun aspect. That's who I am."
* * *
Shop Rosanna Ocampo at Power Plant Mall and SM Aura or message +63 915 769 1279 for inquiries.