'Dopamine dressing is here to stay
August 12, 2022 | 12:00am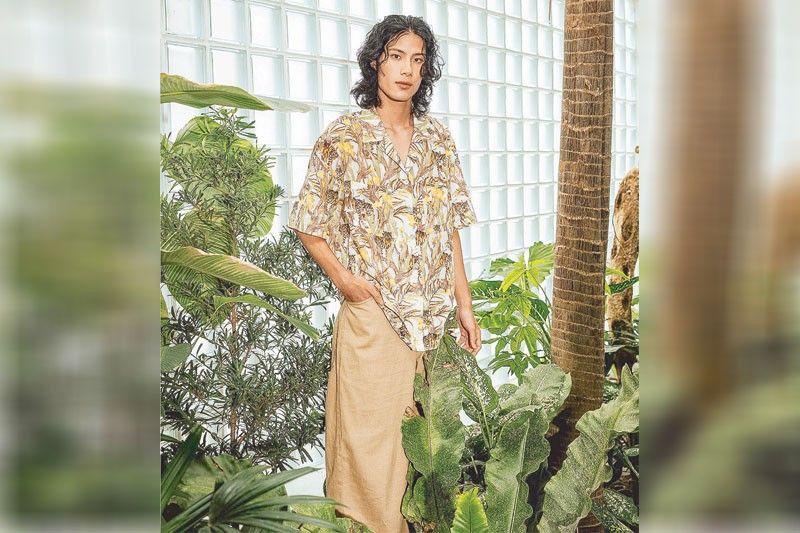 Feeling down and unable to focus? Maybe you're low on dopamine.
While scientific research backs activities like meditating, petting a dog, and listening to your favorite song to release more of the pleasure and reward neurotransmitter, these historical times make the case for elevating the creature comforts of athleisure and pambahay to something fun and unexpected. Fashion psychologist Dawnn Karen (a.k.a. "The Dress Doctor" of The New York Times) coined this mood-enhancing approach as "dopamine dressing." As we ease our way back to "real life" and "on-site," we need it more than ever.
Mood-enhancing colors like Pantone Color Of The Year Very Peri comes in a relaxed oversized suit in fashion designer Dona Lim's latest collection "Unpaused: Dopamine Effect." Pantone describes the particular hue as a "courageous presence (that) encourages personal inventiveness and creativity."
"Awakened from a pandemic slumber, I am raging to experience new spaces, tastes, and sensations," shares Lim. "This collection celebrates resilience and grit through trying times."
A confidence boost from jewel tones and the grounding effect of neutrals are well represented in the collection. Custom prints take you to the depths of the ocean or into a tropical jungle; travel is one big dopamine trigger.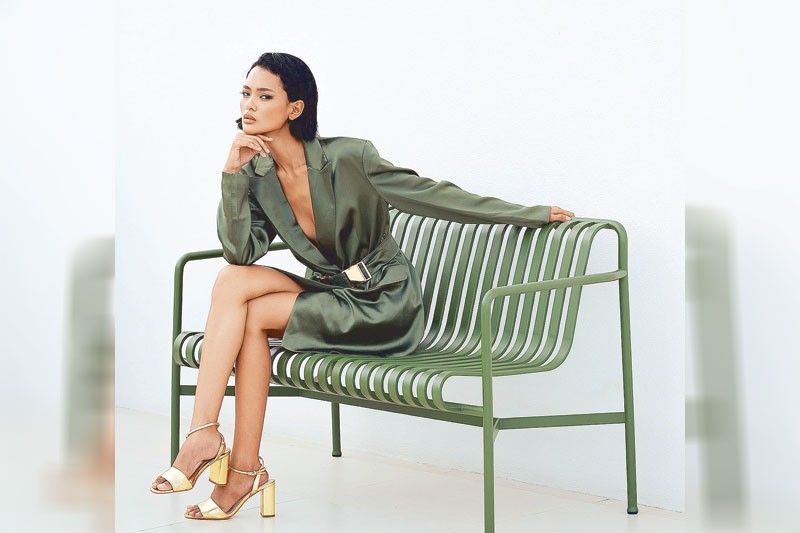 Yet Lim balances this visual shock and awe not only with roomy, boxy silhouettes but also with sumptuous textures. Silk is blended in a lot of the pieces in the collection. Pieces like the double breasted blazer dress are crafted from eco viscose satin made out of sustainable wood pulp, keeping wrinkle-free yet totally breathable. More structured pieces in cotton and tencel come brushed and feel supple to the touch. While balancing mood-boosting dopamine with mood-stabilizing serotonin through wearing clothes has yet to be examined, there is something that feels healing about cocooning oneself in softness.
Each piece is designed to be timeless, made to last, and fashioned out of ethically-sourced textiles. Trained at the Fashion Institute of Technology in New York and Central Saint Martins in London, Lim has always been about slow fashion.
"Dopamine dressing" isn't about pretending that everything's fine when it's not. Fashion can't solve all of our problems, but it doesn't have to be one of them. Why hold back from what makes you happy?
* * *
Shop Dona Lim's "Unpaused: Dopamine Effect" all month at Comme Çi, 2nd floor of Power Plant Mall, Rockwell, Makati.