A powerful kind of femininity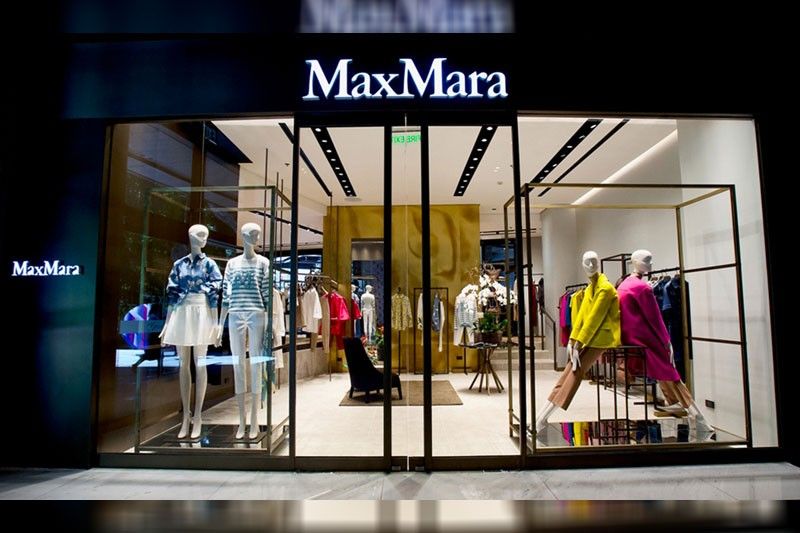 When you think of royalty or A-list Hollywood style, you think of crisp tailoring worn with ease. Chances are, you're thinking of Max Mara, the Italian brand that is synonymous to quiet luxury, to sharp coats and suiting in the finest fabrics since it was founded in Reggio Emilia in 1951. However, you think about it in cooler climes — how does that sensibility translate to the Philippines, now that days run as hot as 36 degrees Celsius?
Inside Max Mara's new 100-square-meter show space in Greenbelt 3, the latest collections of the Max Mara main line and its bolder and contemporary line S Max Mara prove that it's an aesthetic that shines in every temperature. Pops of magenta, chartreuse and navy light up the store windows. Inside, textured neutrals in exuberant ruffles, buttery leather and muted retro prints in ladylike wrap dresses favored by Kate Middleton and light suiting as seen on Amy Adams beckon to be touched and experienced. Standing out without calling attention to itself the way logomania or trendy silhouettes would, it's what Gen Z and the TikTok generation call "old money style" — it's a design DNA that knows no age. Recently, 15-year-old Princess Isabella of Denmark wore her mom's — Crown Princess Mary of Denmark's — Max Mara blazer from 2017 for her widely-covered confirmation ceremony.
Max Mara creative director Ian Griffiths tells us more about his vision for the brand.
THE PHILIPPINE STAR: Max Mara is known for its coats, but what piece from the brand would you suggest to people in the tropics?
IAN GRIFFITHS: The Max Mara woman is always perfectly prepared for any occasion, and any climatic conditions. She travels, so she has to be ready for anything. Max Mara's tailoring is impeccable and we are always careful to develop fabrics that will work in warmer climates — like tropical wools, silk and tricetates, which do not have a specific season.
Tailored pieces and coats in luxurious materials is the Max Mara hallmark. With these offerings, how does Max Mara differentiate itself from other brands?
I have been pondering this question for many years and my thoughts are these: "luxury" is a word used to define products that are expensive and by their very nature are unnecessary. Max Mara is expensive, but it's also a working wardrobe. Max Mara is a useful and valuable tool for the woman who wears it. Therefore, I would define Max
Mara as '"utility"!
What Max Mara values do you consider to be important?
The Max Mara look is a globally recognized lexicon of style: intelligent, pulled together, and well-designed. The roots of Max Mara are always in the classics, reinterpreted with an eye to absolute modernity. Of course, a lot of the classics come from the world of
menswear, but Max Mara develops them in a way which projects a powerful kind of
femininity.
How do you describe the woman and the spirit of the Max Mara spring/summer 2022 collection?
With the SS22 collection, I wanted to evoke a "bad girl" look. She's a woman who expects everything on her own terms and disregards conventions that she feels
antiquated or outdated. She's a woman who has something to say and won't accept
compromise. She is exploring her inner freedom, stepping into the world again with
energy and enjoyment — a confident woman really enjoying the world.
The collection makes references to holidays and the beach. When I think of summer, childhood memories immediately spring to mind; the paraphernalia of the beach evokes a kind of nostalgic joy: parasols, windbreaks and jauntily striped deckchairs are symbols of summertime happiness. The pandemic deprived us of our summer vacations, so naturally we're obsessed with them now. Even when we're in the city, we want to dress as if we were on vacation.
***
Max Mara is now in the Philippines at Greenbelt 3, Esperanza St. cor. Makati Ave., Ayala Center, Makati.