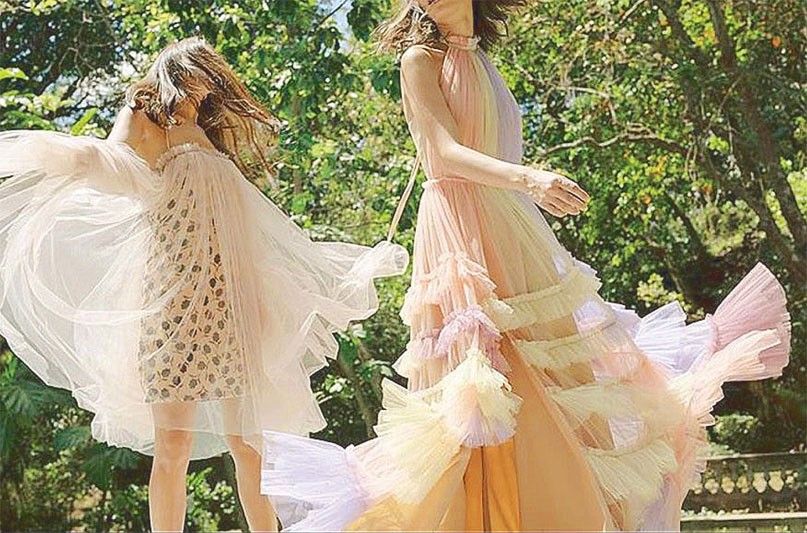 RSVP from YStyle April 13, 2018
(The Philippine Star) - January 3, 2020 - 12:00am
Francine Gacrama, YStyle assistant editor
The year 2019 saw a shift in fashion as consumers became more aware of the destructive environmental repercussions of the fast-fashion industry. Sustainability has become a trend as brands like Patagonia and Reformation, and locally, Hindy Weber as well as Vivien Ramsay, find more ways to be sustainable and ethical.
We've seen homegrown label The Fore collaborate with TelaStory with a collection that opts to use sustainable materials. Levi's has also reduced their consumption of water in their production process by reusing water and creating new finishes that require less water than traditional processes. Dior and Louis Vuitton also promised that their sets wouldn't end up in landfills. Local brands like RSVP and Vestido also offer sustainable solutions to disrupt unsustainable shopping habits through their clothing rental services.
Sustainability has definitely sparked a movement that has left designers more conscious of their production while making consumers more conscious of their spending practices, and we hope that it carries over to the next decade.
David Milan, YStyle creative director
The aughties (2000-2009) saw the rise of the fashion blogger, as internet personalities took over the much-coveted front-row seats during fashion week. Their websites managed to shake up the fashion industry, especially the magazine industry. But by the 2010s, fashion bloggers were evolving into influencers, migrating all their materials from websites and blogs onto platforms like Instagram and YouTube. In the process, influencers managed to monetize their spaces by creating content for all kinds of brands, from makeup to apparel.
Koji Arboleda, photographer
The decade saw high-fashion brands evolve to be more relatable to the younger generation through changes in their marketing strategies and creative direction.
High fashion has been made accessible, in a way, with brands like Gucci, Balenciaga, Louis Vuitton and Dior making their energy and pieces easier for everyday styling. These legendary fashion houses used to be appreciated only by those with the most buying power, but accessibility has been extended and inspired by the youth. For these brands, it's become all about tapping the youth, which has helped with the expansion of their influence through social media.
Gabbie Tatad, columnist
The local beauty boom is exciting! I hope we get to a point where we're ably manufacturing makeup and skincare locally, but I feel like we're slowly establishing a bar for quality with brands like Happy Skin, Sunnies Face and Teviant. I hope it grows, and I'd really like to see what we can do in the complexion product category, especially when it comes to shade matching for more golden local skin tones. There was a definite boom in the last decade that made all of us pick up at least one matte liquid lipstick, whether or not we ended up being fans (I'm decidedly not), and it's a trend that's still surprisingly got a lot of steam behind it.
Regine David, photographer
The emergence of menswear as something that people take even more seriously now — from publications to designers releasing fashion that's just as exciting as (if not even more than) womenswear. We can also talk about the idea of queer-centric designers thriving such as Ludovic De Saint Sernin, Palomo Spain, Lazoschmidl... Diversity of casting is super exciting as well, including POCs, non-binary models, plus-size models, etc., etc.
Marbbie Tagabucba, YStyle editor
Integrating something proudly Philippine-designed or -made is now the look: Aranaz minaudieres from the local section of Greenbelt 5 and Power Plant Mall, Araw jumpsuits and Halohalo totes from Tropa, Piopio dresses from Kubo, and Artefino bestsellers Ken Samudio earrings and Zarah Juan mules, Harlan + Holden caminos…
And it's not even about wearing local to represent local for the sake of it, as in official state gatherings or for pasalubong. Bench launched its Love Local campaign in August 2015 with a book of the same title. Local designers and artisans had long been fighting for the industry, but the retailer gave the movement a name, mainstream impact, and made it cool to wear local at a time when international brands dominated everyone's closets and wishlists. Filipino brands typically had to make it abroad before they'd get popular locally — which was the case for labels like Natori and Betina NY — but by the mid-2010s, it wasn't the case anymore.
At the time, local designers were focused on made-to-order, and the movement inspired a demand for ready-to-wear. Artefino debuted in August 2017, making crafts that provided sustainable livelihood and, in the process, not only promoting the local DNA, but making it popular to use endemic materials for contemporary silhouettes.