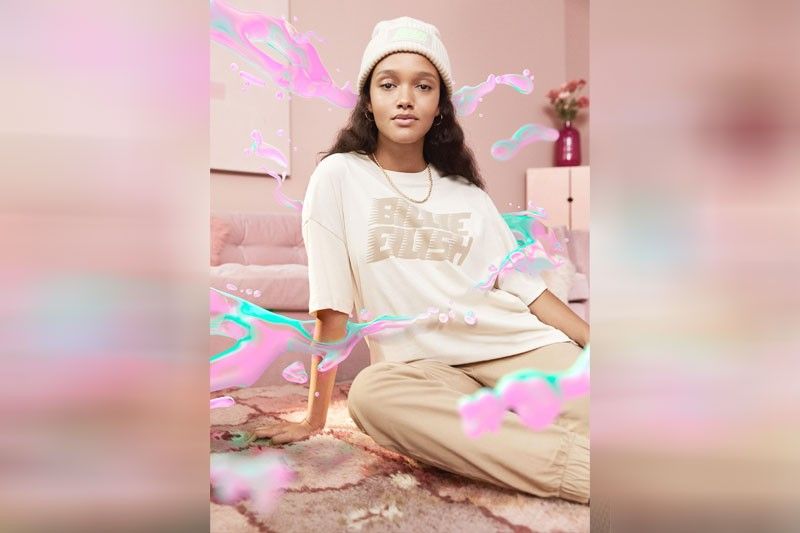 H&M collaborates with six-time Grammy-nominated artist Billie Eilish with a merch collection that carries her signature androgynous style as seen on the model.
H&M drops collaboration with Billie Eilish
MANILA, Philippines — It's safe to say that Billie Eilish has made 2019 her year. With over six Grammy Award nominations for her debut album, the LA native is the youngest artist to be nominated in all of the show's top categories, and is one of the biggest stars in music right now.
Swedish retailer H&M takes a step forward and taps the 17-year-old singer-songwriter for a merch collection that features her edgy, androgynous street style with her official logo on every single piece. The range consists of various oversized silhouettes, all of which have been made from materials sourced in a more sustainable fashion. Think: long box T-shirts, hoodies, sweatshirt dresses, joggers and T-shirt dresses in a color palette of cream, black, pale green and pops of neon green.
There are also accessories in the form of socks, beanies, bucket hats and a bum bag that's up for grabs. The lineup truly gives off a laidback and accessible edge, a style that Eilish is known for.
"We're super excited about this merch collection drop," says Emily Bjorkheim, H&M's head of Design Divided. "Billie Eilish is obviously and inspiring artist but also someone a lot of people around the world admire for her personal style and empowering way of expressing her values.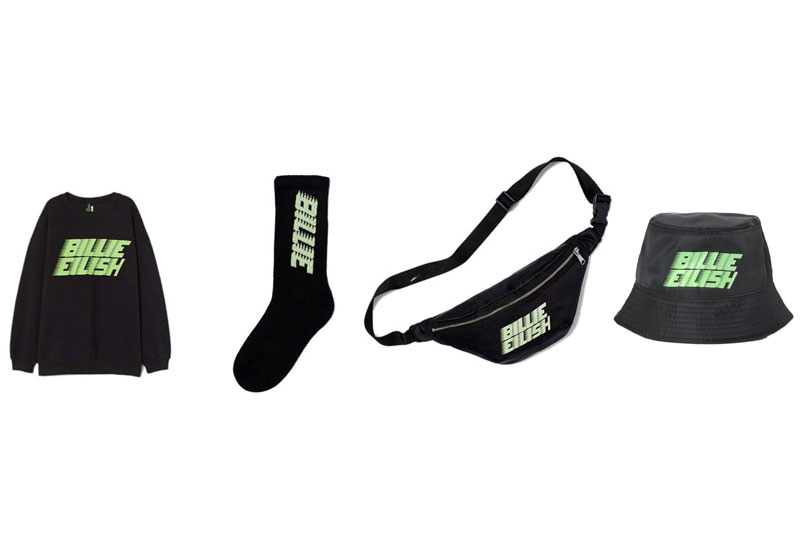 We want to enable her fans to step into the world and feel empowered to freely express their style as well."
* * *
The Billie Eilish merch collection will be available in stores starting Dec. 19.