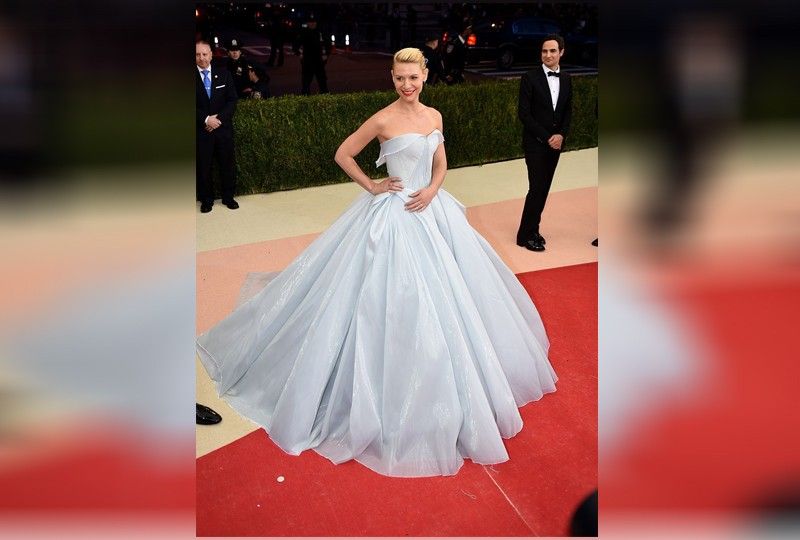 It's the end of the era. We've been saying that a lot these days. This week, Barneys New York and Zac Posen met their demise.
The New York City department store, known for crowning princes of fashion since 1923, was sold for scraps last Friday. The retailer was the first to introduce names such as Azzedine Alaia, Commes des Garcons, Christian Louboutin, and the designer Zac Posen in 2002.
The TriBeCa local was only 21 years old when he was discovered. He hadn't even graduated from Central Saint Martins in London. Zac was part of the new crop in an escapist time, bringing fun and glamour back into fashion post-9/11 and pre-global downturn. In 2003, Women's Wear Daily singled him out as the designer up to the task in an article titled "Who Can Save New York Fashion?"
This Monday, Zac's brand, known for its big, lavish ball gowns and the princesses and queens of Hollywood, politics and high society that he dressed in them — Rihanna, Naomi Campbell, Natalie Portman, Oprah Winfrey, Michelle Obama, Dita Von Teese, Sarah Jessica Parker, Moda Operandi's Lauren Santo Domingo, Grammy no-show Ariana Grande, and real-life royalty Princess Eugenie — didn't have a happily ever after as he announced he would soon cease business operations.
Despite incorporating all things futuristic into his Old World silhouette of a structured bodice and a full skirt, from fiber-optic lighting on Claire Danes at the 2016 Met Gala (pictured) to 3D printing at this year's worn by Jourdan Dunn, the same cannot be said for the young designer's business model.
Not that Zac didn't keep busy. After a swift fall from grace, he bounced back and replaced Michael Kors as judge on Project Runway from 2012 to 2018. He had side gigs, among them as creative director of Brooks Brothers and designer of uniforms for Delta Airlines. He started a contemporary line. In 2017, he had made the documentary House of Z about his rise, and fall, and return. In September, he collaborated with Target.
Zac came to prominence as a designer at a time when magazine cover and red carpet moments — whether it was him or an A-lister in his latest creation — was all the publicity you needed. He was a Vogue baby; Sean "P. Diddy" Combs had invested in him. Over a decade later, he didn't move forward from it. He was a CFDA awardee. Zac was well-connected and well-dressed in his top hats and coattails, speaking Diana Vreeland-ese. It was pre-social media, pre-influencers. Pre-ecommerce, before the direct-to-consumer model, when department stores were still the only venue to reach consumers. His batchmates were quicker to adapt to the times, focusing on a contemporary line, switching to a direct-to-consumer model, and even shifting to fragrances. It's a formula that fashion's big names have relied on to subsidize the pricier, slower-moving high-end side of their business.
In the age of brands like Supreme and Reformation, and the dominance of sneakers, whether or not there is still a place in the present for the fantasy and glamor of a brand like Zac Posen's — and aspirational exclusivity such as Barney's —remains unclear now that there is no one clear path to success. We reminisce over the lovely times gone by in today's Look of The Week.
Makeup: Nars Studio 54 Audacious Collection
The iconic Broadway nightclub Studio 54 represents another time long gone but never forgotten. It is often referenced as the height of disco decadence and is the makeup artist Francois Nars' inspiration for his glittering holiday collection. For this phosphorescent look, we love the satin contrast of Nars' best-selling Carmen lipstick, a single-stroke geranium, made over with a limited-edition purple bullet. The shade is inspired by Old Hollywood screen siren Carmen Miranda. With its new look, it's sure to be a conversation piece during touch-ups in the powder room.
TV: The Crown Season 3
Zac's American royalty; do we set a Netflix reminder already for Nov. 17? That's when The Crown returns with a revamped cast. Olivia Colman is now grown-up Queen Elizabeth II and Helena Bonham Carter will be playing party girl divorcee Princess Margaret (pictured). Helena allegedly consulted not only the princess' friends and family but also her, er, ghost in preparation for the role. The series' timeline is set during the Queen's silver jubilee celebrations and the Aberfan avalanche disaster.
Accessories: Giambattista Valli x H&M pearls
H&M releases today its "most couture collection" in collaboration with Giambattista Valli. In the accessories range, for the first time in H&M history, there are cultured freshwater pearl necklaces, bracelets and earrings, and details molded on the designer's own lips that would freshen up any frothy princess ensemble.
Beauty: Kiehl's Midnight Recovery Concentrate as aromatherapy
Rubbing a drop between my palms warms the blend of botanical extracts and releases its lavender essential oil's soothing, calming scent. I cup my palms together over my nose and take deep breaths of it before dabbing the oil on my cleansed face. With cold press-extracted evening primrose oil, high in Omega-6 and Omega-3 fatty acids, and olive-derived lipid squalane, both my face and my mind are primed for restful slumber and I wake up looking like I had a full eight hours of it (even if I didn't). Perfect after a night of back-to-back parties. Midnight Recovery, along with Ultra Facial Cream and the Calendula Herbal Extract Toner bottle, will come spruced up with custom illustrations by Helsinki-based illustrator Janine Rewell, continuing the New York City apothecary brand's annual tradition of jazzing things up with limited-edition packaging for the holidays.
Art: Sur la Terrasse (1971) by David Hockney
David Hockney's lover and muse, Peter Schlesinger stares off into the jungle-like terrain of Marrakech, Morocco before their relationship ended. Sur la Terrasse is a life-size depiction of this moment, a little-seen painting by David Hockney that will be auctioned for the first time after living in a single private collection since 1973, when the painting was last seen in public, as part of Christie's postwar and contemporary art evening sale in New York with a $25 million-to-$45 million estimate. It's on view at the auction house's location in Los Angeles (Hockey's hometown) until its turn on the auction block in New York on Nov. 13.
Pop Culture: Barney's in TV
We suggest a marathon of Gossip Girl and Sex and The City for cameos of New York City's favorite department store.