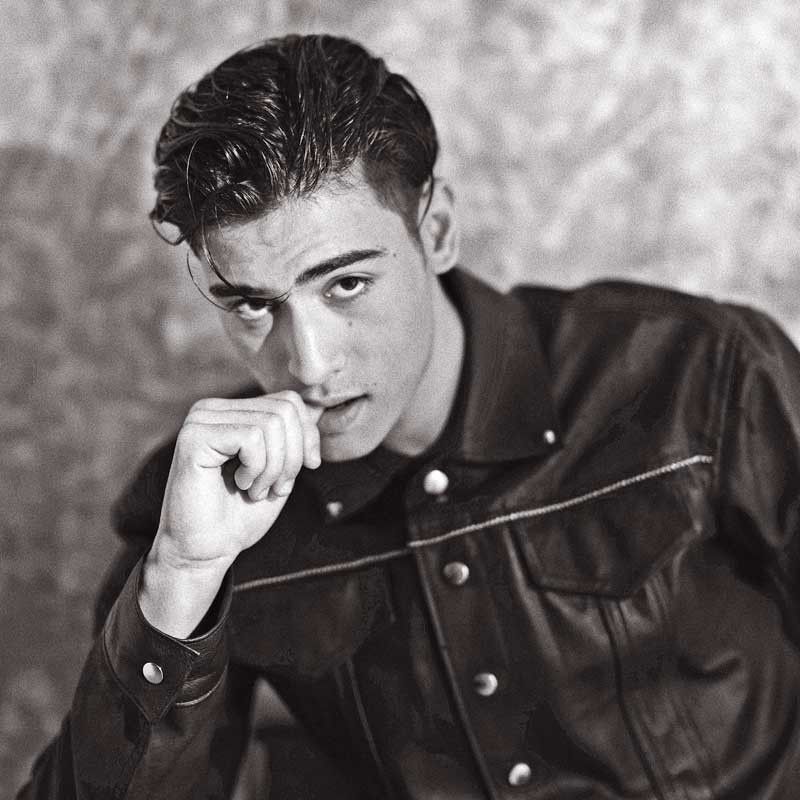 Jerome Lorico redefines his fashion manifesto with new ventures and new work. Ahead of his launch tomorrow, YStyle gives you an exclusive first look at the innovative designer's new collection.
Jerome Lorico's Midnight Manifesto
MANILA, Philippines — In celebration of his 11th year in fashion, Jerome Lorico ushers in a clean slate for his creative process, and his business. Launching his new collection this Saturday, the designer debuts his new venture, Lorico, a studio meets creative space, acting as storefront for his ready-to-wear offerings and as an incubator for all his creative projects. Ahead of tomorrow's #LoricoMidnightManifesto, YStyle sits down with the designer to ask about his ideas, his signatures and where he thinks fashion is going next.
YSTYLE: Hello, Jerome! It's been some time since your last release. Can you share with us your creative head space coming into this new collection?
JEROME LORICO: The collection is a return to the genesis of my aesthetic. It is a return to my core. When I was starting to design clothes but didn't know a thing about how to make them, it was rather difficult because I almost had to strip myself of everything that I know now. It was wiping my slate clean and then starting all over again. I wanted the clothes to feel void of any influence that I absorbed throughout my career in the industry. It was like birthing a new person in the form of design.
From an outside point of view, your motivations for staging this event seem very personal. What does #LoricoMidnightManifesto mean to you?
The Midnight Manifesto is a collection of philosophies that I personally authored and believe in. I'm celebrating my 11th year (in fashion) this year. Hence the 11 doctrines in the manifesto. They are like doctrines that I believe one may follow and reflect on in this present generation. This era is all about being woke and aware. So I think people are really looking not just for random things and empty experiences; we are all craving for meaning or anything that will make us pause and think.
What do you hope guests take away from the experience?
I hope that people will see the importance of the thought process behind the things that they experience. I think our world now is so fixated on products to the point that we forget how and why they were made in the first place. This actually creates a ripple effect of disposable products and experiences that in turn result in a staggering amount of physical, emotional and mental trash. More and more companies and products are getting aware of this, hence the popularity of sustainability and holistic living.
Speaking about the collection, what inspired your process? Please walk us through your creative journey.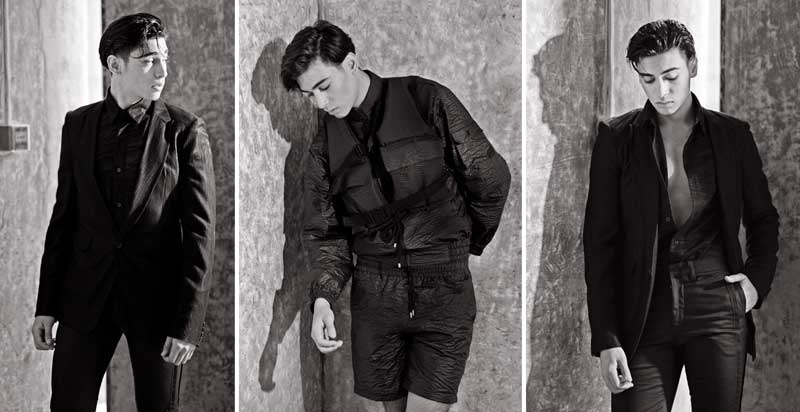 Binary oppositions: "Natural fabrics versus tech fabrics. Matte and glossy textures, opaque and porous fabrication. I want to create a story that is a result of opposing forces and personalities," Jerome Lorico says of his latest collection.
Lorico has always been about modernity and concept, so this collection is no exception. The clothes now and other pieces were inspired by random cultural phenomena, the weather, and the energy of nightlife. I've always been fascinated about life at the end of the day — how people behave differently and how they put on a different personality when the day is over. It's interesting, this transformation and shift.
What Lorico signatures can we expect in the clothes? Can you walk us through the techniques and fabrications?
The pieces evoke a lot of binary oppositions. Natural fabrics versus tech fabrics. Matte and glossy textures, opaque and porous fabrication. I want to create a story that is a result of opposing forces and personalities. I think people are that way. Different minds, different hearts, heading in different directions.
You're known as a designer who seeks to insert innovation (through fabric manipulation, use of bigger gauge knits, etc.) in your oeuvre. Did you work with specific artisans or new technologies for the pieces?
I'm starting with very fine and delicate knits this time — a kind of knitting process that is almost easy to damage or destroy after you wash it several times. I love this idea of ruin. It makes it more real, more significant. There is beauty in the ephemeral and I want to achieve that in the knitted pieces. I worked and collaborated with the same knitting company (Nooks and Alena) that I've been working with ever since I started doing knitwear. We are excited to launch more after this collection. I am also using a lot of up-cycled and rejected fabrics that actually seem handmade giving it a more distinct personality. This collection is a triumph of mistakes and the unwanted materials.
Who do you see wearing these clothes? Do you have a character in mind?
I always see people who want to deviate from the monotonous and the idea of routine to wear my clothes. They are the people who are more aware of themselves, of the product they use, and the ideas that they consume.
Given that your pieces are often, if not always, geared towards a directional concept, how do you temper design with "business" when it comes to your work?
This time Sam Verzosa of Frontrow is my business partner. He is the business side of the brand. He has solid skill and background on how to make things possible. He believes in my vision and I believe in him. In every creative endeavor, one mind should be more inclined to business to make it happen. I hope that there are more capable people who'll support the fashion, design and art industry.
Where do you see your brand Lorico in the ecosystem of Philippine fashion? What are your aspirations for the brand?
I want to inspire and help the local fashion industry but that's another story. It takes more than few brands to create an ecosystem. We need to be communicating with each other. We need to keep exploring and find options aside from the old framework that we know. I am more focused on how to elevate the brand outside the country, not just to gain popularity for the brand but for the whole industry. I hope that we can push independent Filipino brands to other cities in the world where people are more receptive, curious and willing to ask questions.
* * *
Studio Lorico is in 235 Cattleya Building, Salcedo Street, Legaspi Village, Makati.
Photos by Patrick Diokno
Styled by David Milan
Grooming by Don de Jesus
Fashion by Studio Lorico
Modeled by Marco Galloc