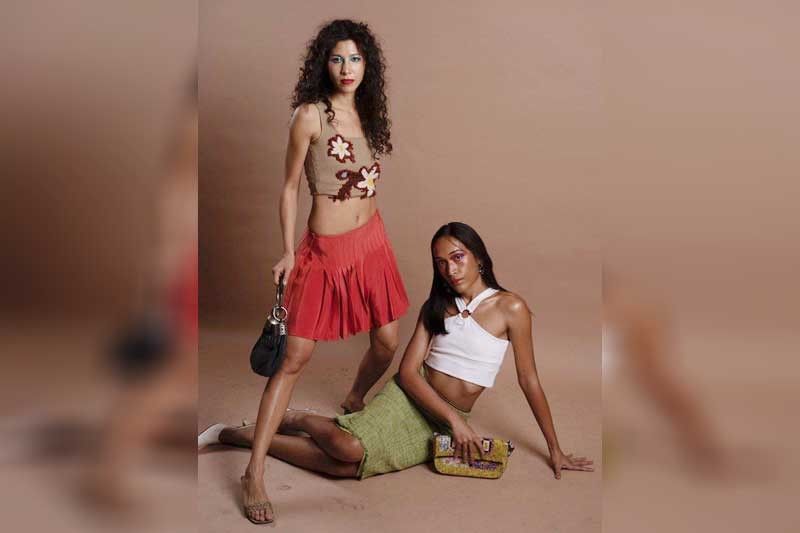 On Marita: D&G top, Loved by Pie; vintage Balenciaga skirt, stylist's own; Chloé bag, Loved by Pie; and Alat slides, Josanna. On Marina: Vintage top, pencil skirt and beaded bag, Loved by Pie and Method mule, Josanna.
Anna Canlas
(The Philippine Star) - March 1, 2019 - 12:00am
Inside fashion's revivalist mood.
MANILA, Philippines — One unseasonably cold fall evening in Los Angeles, customers cut it close to closing time at authenticated pre-loved luxury consignment The RealReal concept store in West Hollywood. But unlike the foot traffic in boutiques or department stores in the rest of the city, business was brisk, shoppers casting off their coats to try things on right off the floor, with sales personnel swooping in with checkout-ready iPads in hand. The pursuit: pre-owned luxury. Specifically, authenticated, pre-owned luxury. Read: Gucci, Louis Vuitton, Prada, Fendi, Chanel, old Celine; even newer entrants like Jacquemus, all at a fraction of retail. Re-sale.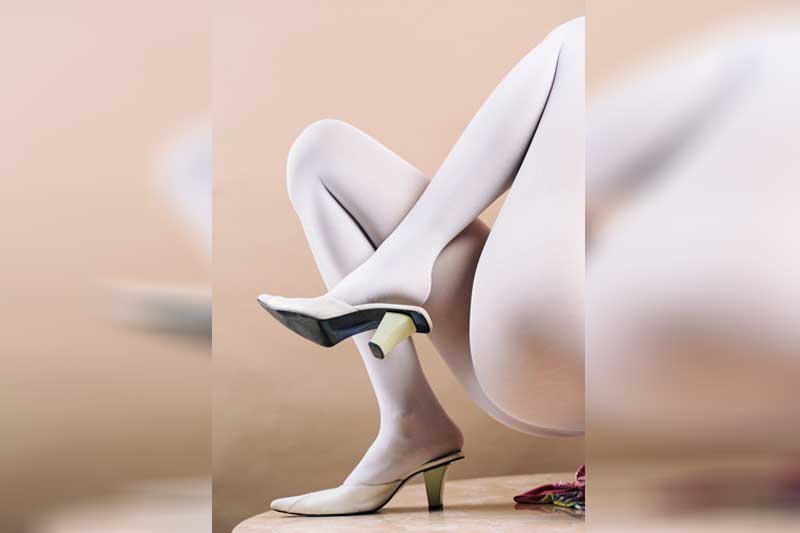 Diane Von Furstenberg dress and Method mule, Josanna.
Save for scuff marks under shoes (and not even all shoes), the items seem to be in respectable condition, as if plucked from a wealthy friend's closet. Prices in turn — about 50 to 70 percent off what they cost the original owners — sound almost too good to be true, which The RealReal confronts head-on. To assuage any doubts about their goods' origins, just slightly tucked away in the back of their shop is a valuation office, where they take in your old pieces to appraise them. Moving increasingly within sight of the customer, it has been appointed by the same interior designer that did The Row on Melrose. Guests pad their feet across well-worn antique rugs, slide into Pierre Jeanneret chairs at a blonde wood desk and sit across an authenticator — which could be any one of the 90-plus brand, gem or watch experts, or even art curators that the company employs. At the crucial moment, the bringers will unsheath their cast-offs. After the item's real, "realness" has been determined, they are released on the platform or shop floor to the delight of luxury grail-hunters. Successful buys get their bequeathers a satisfying 60 to 75 percent of the resale price — and the loops of lusting and re-loving reinforce themselves over and over in an economy of trust.
In the Philippines, fashion entrepreneurs are taking cues from the growth of luxury resale in the United States, England, Canada, Hong Kong, Australia, South Korea — "stuffocated" countries, in the words of London-based cultural analyst James Wallman. Apart from filling a KonMari-esque desire to clear out closet space, putting worn designer items back on the market provides other shoppers access to higher fashion that they probably missed the first time it came out.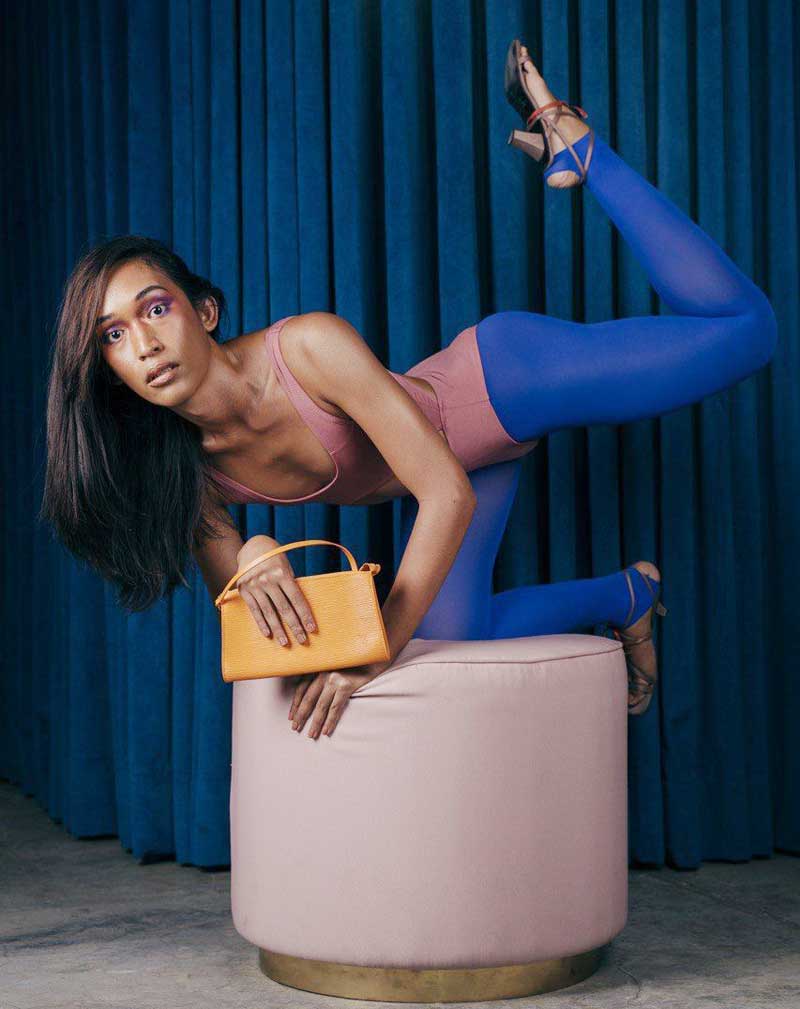 Love, Candypie top, LCP Boutique; Louis Vuitton handbag, Loved by Pie; and Fettuccine sandal in Truffle, Josanna.
That may include a Chanel jacket, one of the first things local boutique owner Pie Alvarez sold when she started her own resale biz, Loved by Pie, pulling inventory out of her own closet. "I want to make pre-loved also a luxury," said the erstwhile intern at a Chanel boutique who has since started her own e-commerce business with a guideshop in Taguig.
On a recent visit, prodded by the jewelry designer Macky Fah (who dropped off some vintage Madame Grès before New Year and told me to "Go! Go!" as if the sequins might walk off), I found a neon Christopher Kane pencil skirt from spring 2013, a gown heavy under the importance of its New Yorker PVR beadwork, and a Philosophy by Alberta Ferretti safari dress. The last one was going for P4,170 — sold! Busy preening and pawing at myself in the dressing room mirror, I failed to see that the bottom two buttons were missing, which the shopgirl asked at checkout if I was okay with. I thought about it and said yes. Even buttons can let go of a lovely Italian.
Shop manager Yael Umali, who manages the consignments, has talked about how it has organically grown. "It's funny, we just started with Pie's own stuff — about 400 SKUs!" she said. "But then clients have messaged us to ask, 'I'm new to this, I don't really sell my stuff, how do you go about it?'"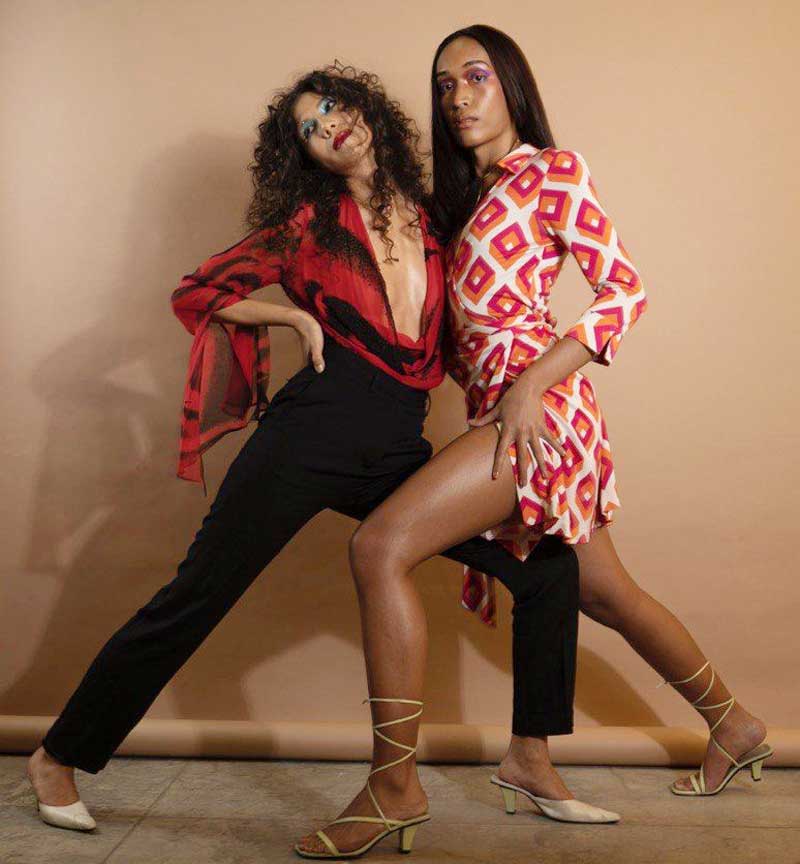 On Marita: Diane Von Furstenberg top, Loved by Pie; Acne Studios pants, stylist's own; and Method mule, Josanna. On Mitch: Diane Von Furstenberg wrap dress, Loved by Pie and Fettuccine sandals in Melon, Josanna.
As such they've taken to recommending prices, shooting, marketing and shipping items for the consignors for a fee, and when it sells, a cut of the selling price. Unlike in pure peer-to-peer platforms, there's a middle person who gate-keeps and vouches for the item's authenticity.
This dovetails nicely with an age of archivists: Carl Jan Cruz mined his own clothing from earlier youth to come up with his signature garments; illustrator Paulina Ortega tipped me on a Pleats Please archivist that comes to Sydney; and Josanna, a defunct line of Made in Marikina heels from the '90s has gone into a reboot by creative director Karen Bolilia and myself.
BJ Pascual, who could double as a magazine editor because of his, (natch) photographic memory for collections, has Google alerts on for a hothouse floral muscle topper from Balenciaga spring '08. "Remember that was the time?" he said as I raced to Google the collection to jog my memory. "When we were so into fashion, but didn't have the budget?"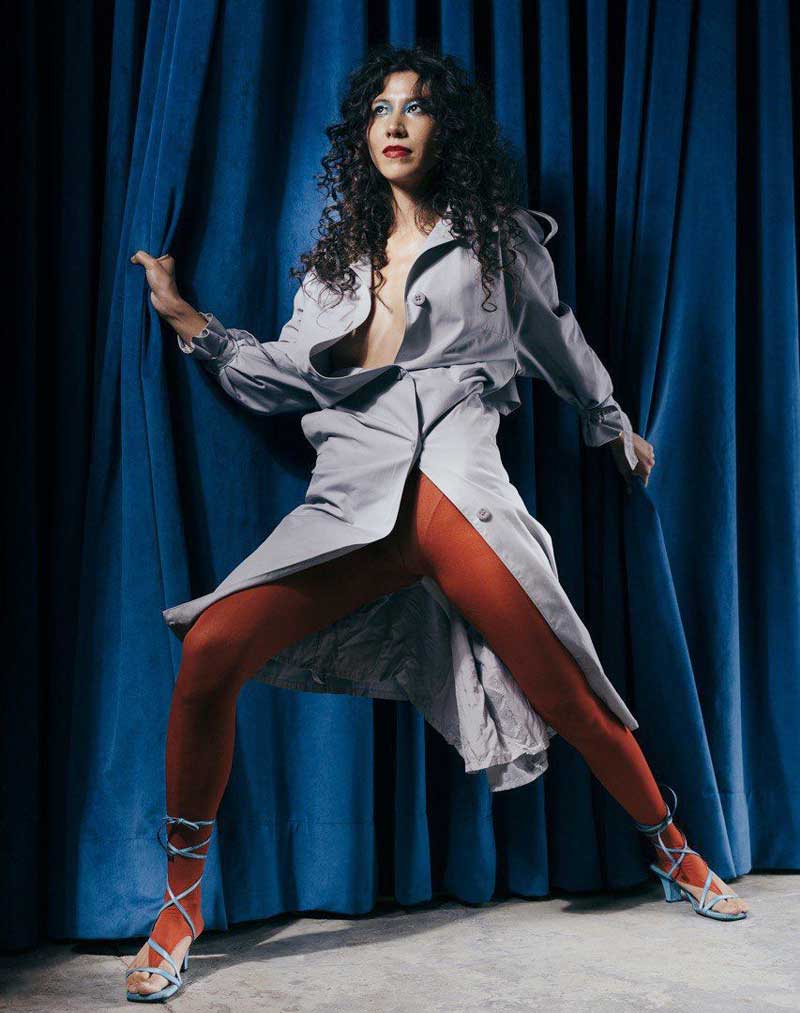 On Marita: Coat, stylist's own and Fettuccine sandal in Chlorine, Josanna.
Like that top, every fashion fan probably has his or her own Holy Grail, or even a classic they want to own, like a Burberry trench, a Diane von Furstenberg wrap dress, anything in a Fendi Zucca print. Last year on The RealReal, millennials mostly searched for the latter, as well as Gucci, old Celine, and (surprisingly) Hermès. Just starting out, they are lured by the lower cost to buy into luxury, the business model's ties to sustainability, and the assurance that should they tire, they can sell it back on the platform.
What's more, since the consignors they end up buying from are usually friends, fam or fashun (read: top Manila stylists decongesting their closets and who've advanced in their careers and spending), off-takers may get the sense of being part of an almost sibling-like community, where their elders are paying it forward. Meanwhile those consignors experience very real emotional benefits, too. I felt this myself on Valentine's Day when after wearing an old Chris Diaz LBD to dinner, the one with a Swiss dotted bodice that I loved to pieces, I decided I'd met my quota of memorable dates in its nude illusion, and maybe it was time to take it to Pie's shop for wear of a pretty young thing.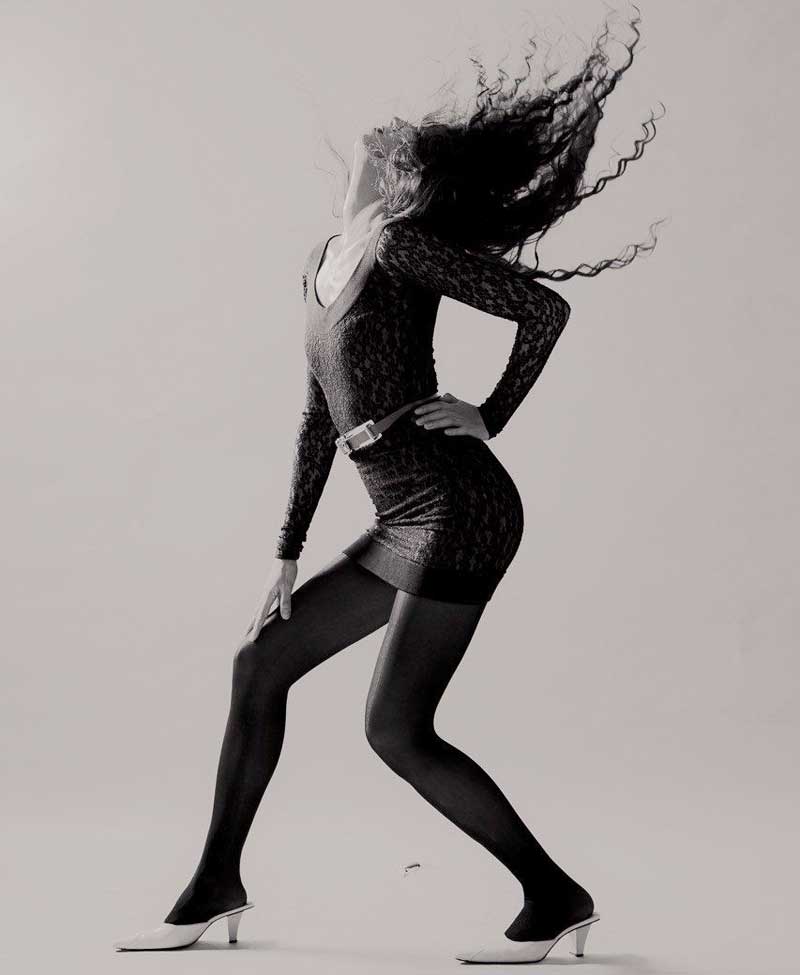 On Marita: Azzedine Alaia f/w 1990 black stretch lace dress, Loved by Pie and Method mule, Josanna.
Honoring the end of an era might have been the same reason behind one of Pie's clients parting with f/w 1990 Azzedine Alaia black stretch lace dress, the likes of which I'd seen going for $2,500 dollars on online antiques and vintage marketplace 1stdibs. "Just helping fashionistas like myself to reduce," Pie said.
Making much-needed breathing space and depositing into emotional (and actual) bank accounts with every transaction, luxury resale continues its motivated ascent into the coming year. Surpassing its $6-billion dollar mark from 2018, it continues to grow with players like Parisian-born Vestiaire Collective — backed by Condé Nast — not to mention, luxury brands themselves that partner with resale platforms to get behind the circular economy. What a moment! When the sellers of the dream get in bed with the re-sellers of the dream, it's a brave new-old world we're living in.
* * *
Follow @lovedbypie on Instragram for updates.