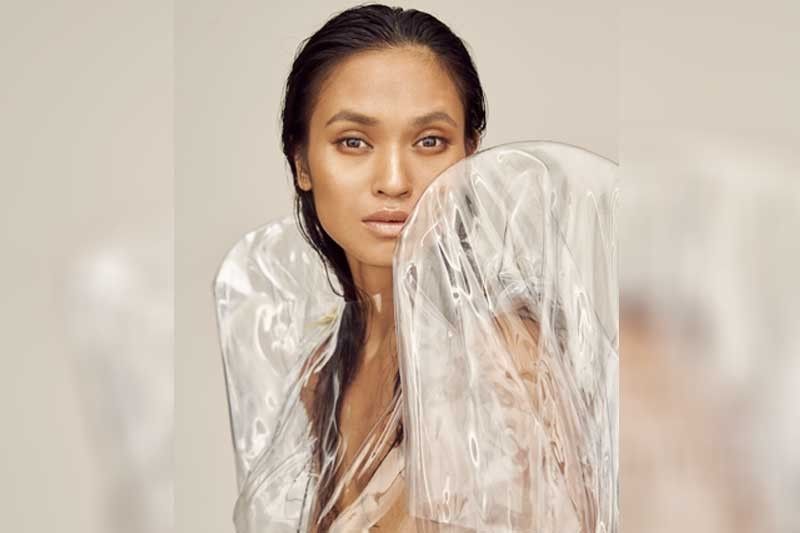 Sharina Gutierrez wears an exit from Rajo Laurel's upcoming collection for Red Charity Gala 2018.
Wearing pieces from Rajo Laurel's 25th anniversary collection for Red Charity Gala, debuting on Oct. 27 at The Manila Marriott Hotel, NY-based top model Sharina Gutierrez comes home to spread her new light.
MANILA, Philippines — As homage to the modern Filipina woman, Rajo Laurel celebrates his 25 years in fashion with a collection inspired by the Philippines. Headlining this year's Red Charity Gala — also in celebration of 10 years as the country's premier annual fashion affair for a cause — Rajo joins the ranks of Filipino fashion designers and past honorees Dennis Lustico, Furne One, Michael Cinco, Cary Santiago, Ezra Santos, Jojie Lloren, Lesley Mobo, Chito Vijandre and Joey Samson.
In an industry where longevity is always prized but not often achieved, a quarter of a century's worth of fashion feels especially momentous. Continued relevance is a rare thing to see in today's world of flash-in-the-pan successes and shuttering fashion businesses. For Laurel, his 25-year tenure feels particularly well earned with a potent combination of robust communication plans, consistent seasonal collections and top-of-mind brand deals.
Two weeks ahead of his gala show on Oct. 27 at The Manila Marriott Hotel, Laurel feels humbled by an overwhelming sense of gratitude. "There are so many emotions that are going through my head at the moment," says the designer. "Some of these are anxiety, joy, excitement and fear. However, above all else, I am grateful that I am able to live my dreams and I look forward to creating more."
Taking cues from indigenous fibers and pre-colonial techniques, with nods towards the historic roots and cultural origins of the Philippines, Rajo Laurel combines the forgotten weaves of tradition and marries it with modern innovations. In this YStyle editorial shot by BJ Pascual, NY-based top model Sharina Gutierrez previews the pieces from the show.
YStyle plays catch up with Sharina Gutierrez
NY-based Filipina top model Sharina Gutierrez comes home for the first time in 10 years. Having booked jobs with fashion industry greats ever since she started as a model, at 12, Sharina has done shoots with David Sims and Arthur Elgort, also appearing inside the coveted pages of American Vogue and Vogue Italia. Of Batangueña stock but born and raised in LA, she sits down for a quick Q&A on her much-awaited homecoming, her spiritual awakening and her journey of self-discovery.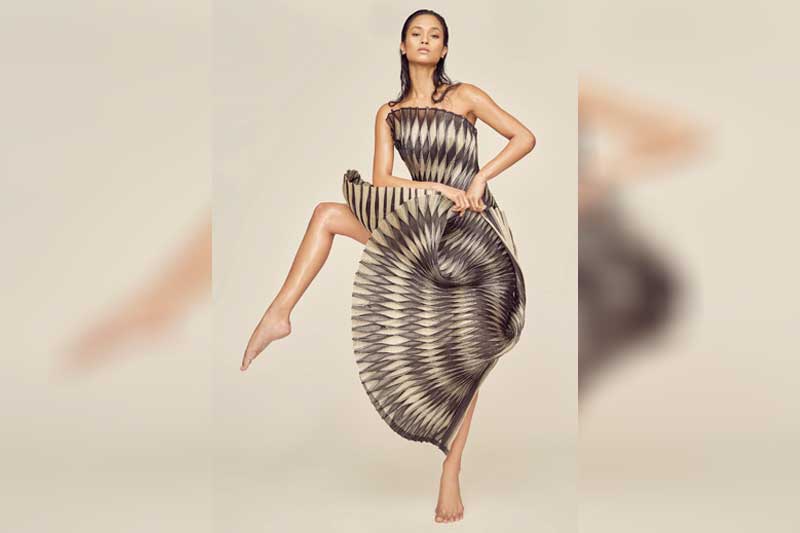 YSTYLE: Welcome home, Sharina! You've mentioned that coming home to the Philippine has always been in the cards for you but somehow it never panned out. What finally changed?
SHARINA GUTIERREZ: It's been 10 years since I last came home to the Philippines. But what led me to finally come home is my spiritual journey. I woke up from the darkness I was in, basically. It was eight months of depression and internal problems until my spiritual mentor Donna Karan saw a light in me. She woke me up and helped me go through an internal change, going through my childhood traumas and helping me let old things go. I realized through the journey that I needed to find out who I was and who I really am. It's a journey of self-discovery and it starts here. Now I'm home.
What's it been like for you since arriving?
It's been a rollercoaster. I've been manifesting this trip for so long, coupled with the fact that I just started homeschooling my son and I brought him along with me. I have a lot on my plate since getting here and, holy sh*t, it's been so emotional — but I'm finally here.
Things only happen because they're supposed to happen. I feel like I'm meant to be in the Philippines. I'm in a good place in my life and my ancestors have decided that it's time for me to know who I really am. They're going to help me grow because I'm starting to figure out my roots.
If you told me a year ago that this is where I'm going to be, I wouldn't have believed it. Growing my involvement in non-profit organizations is where I want to go.
What's on the agenda before you go back to the States?
I'm actually focusing my whole trip on bringing back some of the dying arts from the Philippines to the US. I'm going home to Batangas and I plan to spend time with the indigenous tribes, the factories, and a few non-profit organizations. I plan to bring awareness and the law of attraction towards helping a developing country come together, learn together and grow together. The message is what I want to bring out — I want to remember where I come from and how I got here, I want to use my platform to help everyone around me.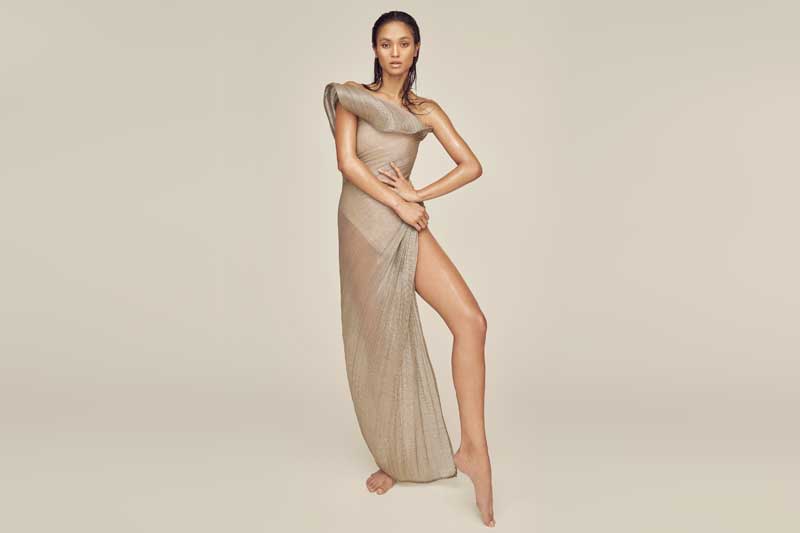 I'm also looking to set up my own mind, body and soul retreat program here, in collaboration with a few major companies. I want to help the Filipino fashion community by conducting a master class on finding your own purpose. I mean, you can't be a model forever, you can't be cute forever — you have to use your platform as a means for growth.
Speaking of self-discovery, is fashion still something that excites you? Or are you ready to move on?
I'm not ready to move on. My work in fashion is just beginning. I'm looking to make my own clothing line and when it comes to modeling, I think I've barely even scratched the surface. Even if I've been doing this since I was 12, I haven't really touched the Filipino market yet. I have a brand new light inside of me and I want to show everybody that it's like they're working with a new person. This is the new me.
Having worked with some of the greats and the biggest names in fashion, do you have a particularly favorite fashion memory?
Shooting Benetton with David Sims was one. I shot with him as a beginner model and I grew so much from that experience.
But I think, every moment I've worked in fashion is beautiful in its own way. I've been working since way before social media was a thing and I'm proud to say I got those jobs not because of who I was hanging out with, or who my followers are — they booked me for me. Because of who I am.
What's next for you?
My journey will always be about self-discovery. When I go back to the states I'm changing my name to "Sharin" without the "a." I bought the domain www.aimsharin.love and I'm starting a YouTube channel too. I'm going to start a platform and I'm going to be a whole new person.
And for work?
Yeah. Conquering the US. (Laughs) I'm going to take my experiences and learnings from here and put it into my daily life in the States. I want more authenticity. Also, bringing my mind, body and soul retreat to the Philippines.
That and, of course, I want to make sure to build my clothing line. I don't think you've ever seen anything quite like it.
Thank you, Sharina. We'll stay tuned!
Photos by BJ PASCUAL
Styled by DAVID MILAN
Makeup by OMAR ERMITA
Hair by MONG AMADO
Special thanks to MAY FLORES of IM MODELS