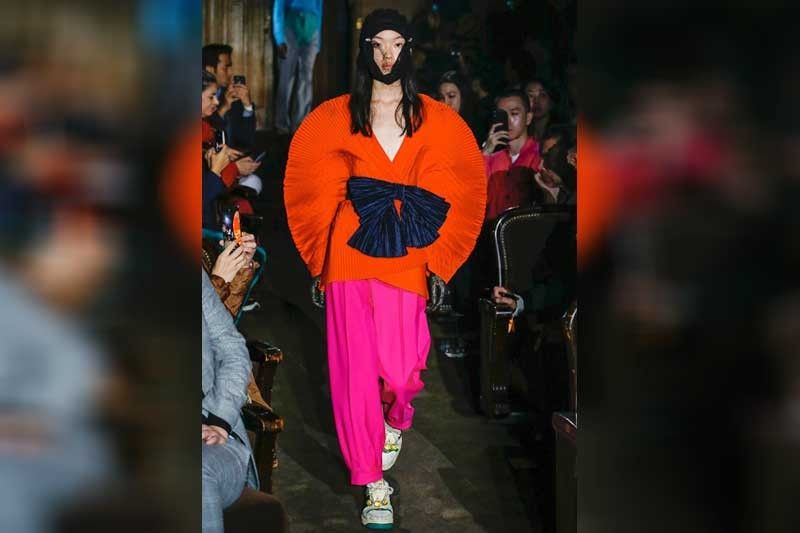 In today's YStyle Look of the Week, we take cues from a spring 2019 look from Alessandro Michele's Gucci.
MANILA, Philippines — There's always beauty in looking back. Especially when it's seen as a means of moving forward. It's the ethos Alessandro Michele continues to champion with his almost four-year tenure at Gucci. The creative director morphed the Italian house (since his menswear beginnings in 2015) into the mega brand it is today. He single-handedly ushered in fashion's new embrace for maximalism — from hi-shine magpie motifs to geek chic more is more is more; from the archives of Florentine Renaissance to culturally appropriated chinoiserie — it's references upon references, high culture couture ornamentation meets "low" culture vintage resurgence. Taken all together, it's the Gucci aesthetic we've come to love, and with Michele's collections there's always something to unpack. With this Issey Miyake-inspired fan-pleated number worn with the very current trend of dad sneakers, YStyle scans the past, present and future for this week's fashion forward look of the week.
FILM: Suspiria (2018)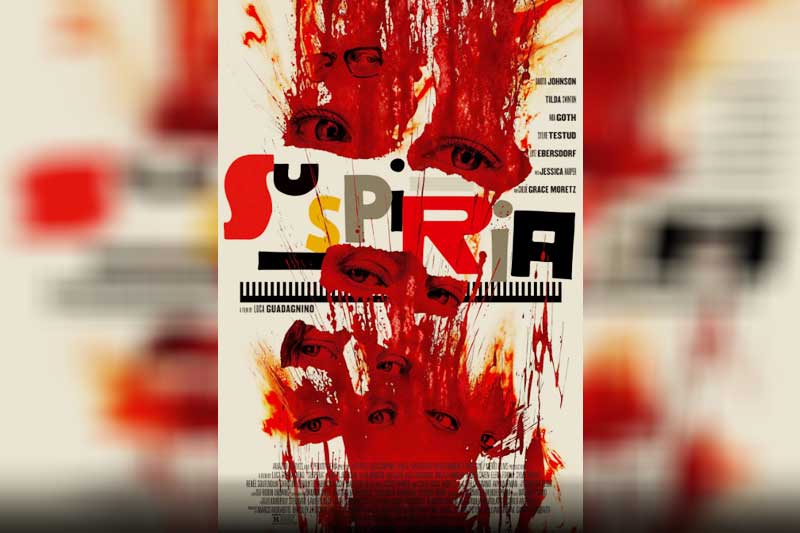 Fresh from his tender outing in Call Me By Your Name, director Luca Guadagnino's remake of Dario Argento's '70s shocker Suspiria is slated to hit theaters in November. The horror classic spins a tale of dance, danger and black magic set in Seventies Berlin. With an all-star cast led by ingénue du jour Dakota Johnson, Tilda Swinton, Chloe Grace Moretz (among others), early reviews promise a shocking and suspenseful ride. One not to miss!
BEAUTY: Missoni s/s 2019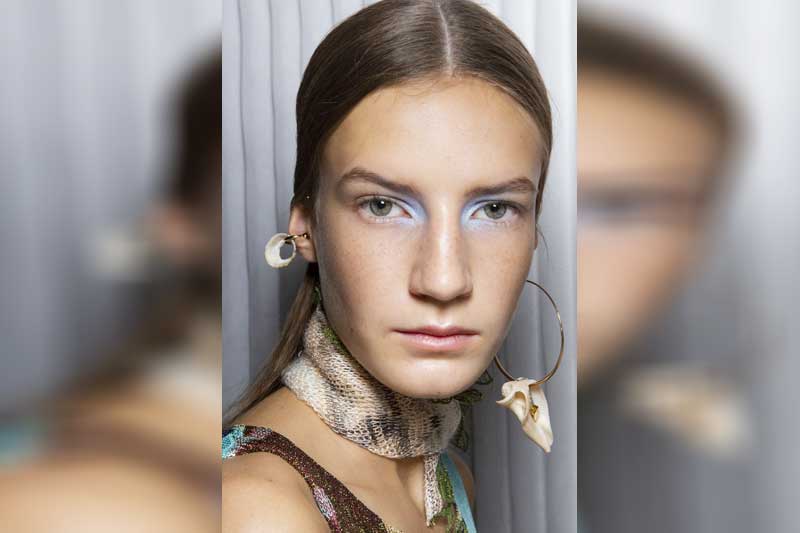 Looking for ways to change up your eye shadow application? Look no further as Missoni's latest runway look shows us how. Take notes.
Makeup artist Lynsey Alexander wanted to make the center of the face the focal point. She made sure to highlight to the models' nose and lips with a mixture of cream, powder shadow and MAC's neutral white reflects pearl glitter. "The look is very futuristic and sci-fi; it's slightly otherworldly with a kind of magical feel to it," she explains. Pigments in light-catching pastel tones should then be applied towards the inner corners. Don't be afraid to use soft blues and purples to accent areas you want to highlight. It's also important to blend out the edges to give it a more ethereal feel. Alexander also added MAC's iridescent cream color base in luna to tie the whole look together and to give more radiance to each of the models' cheekbones.
SHOES: J.W Anderson s/s 2019 x Converse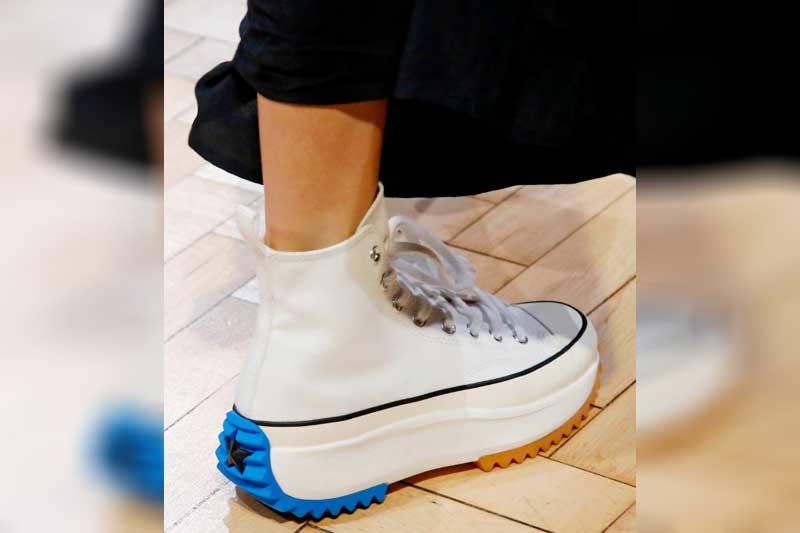 Brace yourselves: Dad sneakers are here to stay and this YStyle woman is all about it.
Designer Jonathan Anderson of J.W. Anderson unveiled his latest collaboration with Converse at London Fashion Week and it's good. The ongoing partnership between the two brands is flawless as it brings together Anderson's forward-thinking design and the sneaker brand's iconic made-for-everyone silhouette. The heavy-duty high-tops come in both black and white colorways, with chunky creeper soles and bright blue accents on the curve of the sole, adding a touch of surprise.
FASHION NEWS: Versace acquired by Michael Kors for $2.1 billion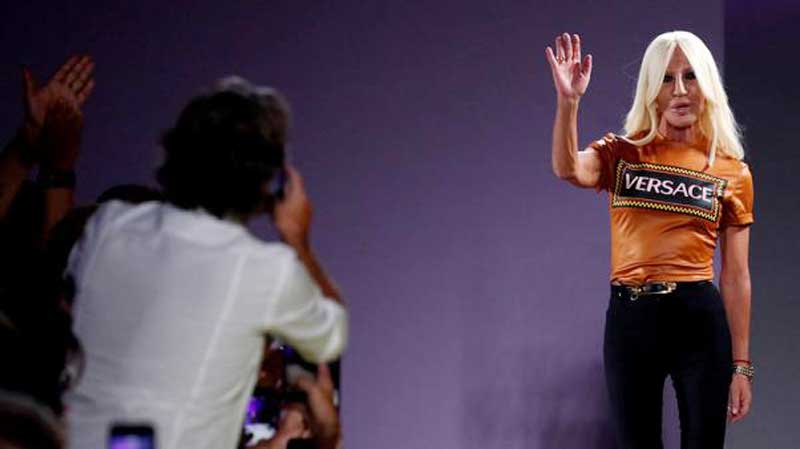 In a shocking move that brings them closer to becoming the American version of LVMH or Kering, US fashion giant Michael Kors has confirmed a $2.1 billion takeover of Versace. Donatella Versace, long-standing creative director since the murder of her brother Gianni in 1997, has been quoted as saying the sale is "a very exciting moment that will allow Versace to capture its full potential." Eyes peeled for the future of both houses.
ACCESSORIES: Prada s/s 2019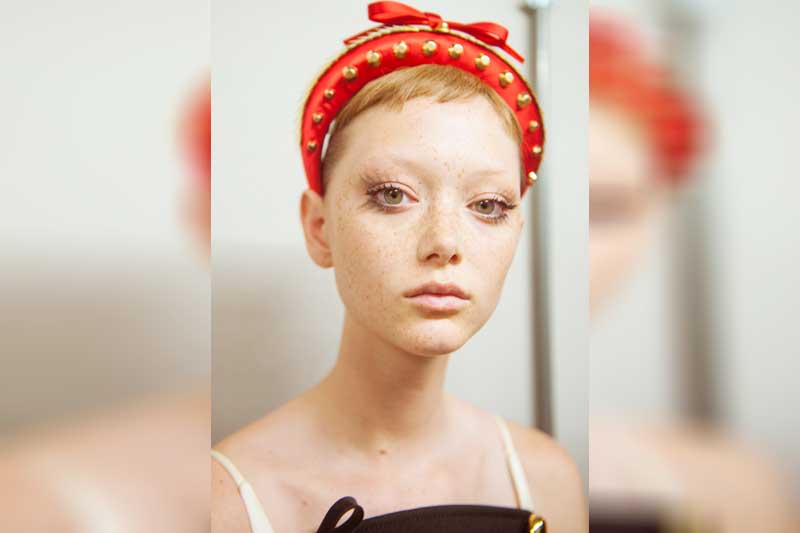 Barrettes and scrunchies, step aside… headbands are having a moment.
Legendary style icons like Grace Kelly and Brigitte Bardot paved the way for this must-have accessory and it's only natural that the YStyle woman follows suit.
This season, Prada doesn't disappoint and gives the '60s English punk girl with baby bangs a more sophisticated update with some silk over-sized headbands. Seen in multiple iterations, the classic accessory is dressed up with kitsch patterns, studs, bows and crystals. Talk about adding effortless volume to any look with just a touch of a headband.
THROWBACK FILM: Beetlejuice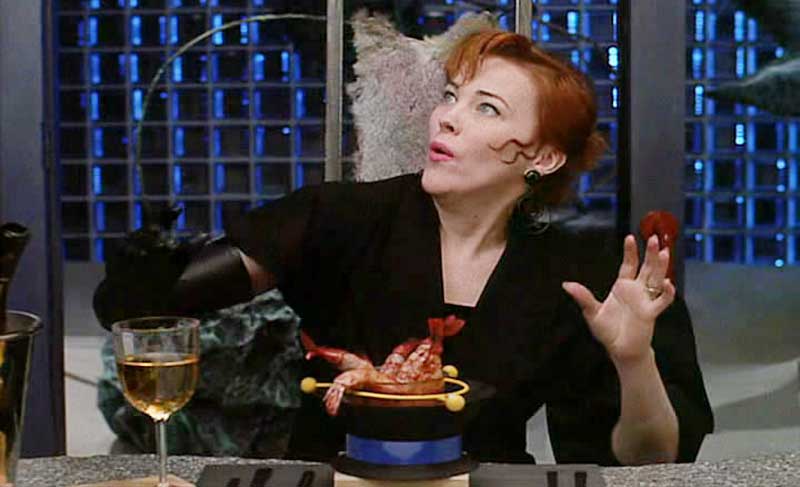 Halloween is the next biggest holiday coming up. Have you gotten in the mood yet?
Premiering over 30 years ago, Tim Burton's spooky tale revolves around the recently deceased Adam and Barbara Maitland (Alec Baldwin and Geena Davis). Just coming to terms with the reality of their deaths whilst being stuck in their old home for 125 years, the couple end up driving out their new tenants, the Deetz family (who are very much alive), by employing an unpleasant ghost named Beetlejuice.
For this throwback film, we ask you to direct your attention to Delia Deetz (played by Catherine O'Hara). Despite her insufferably snobby attitude, it's hard to not recognize that she is consistently dressed to the nines. Draped in Issey Miyake, Rei Kawakubo of Comme de Garçons and Mitsuhiro Matsuda throughout the film, it's clear she takes the crown for her avant-garde dressing.
So get in the spooky spirit by putting that film you have on Netflix on pause, and directing your attention to a cult classic that shouldn't be known only for its clever, vibrant story but also for the radical style of Ms. Deetz herself.
FASHION SHORT FILM: HadidHadidHadid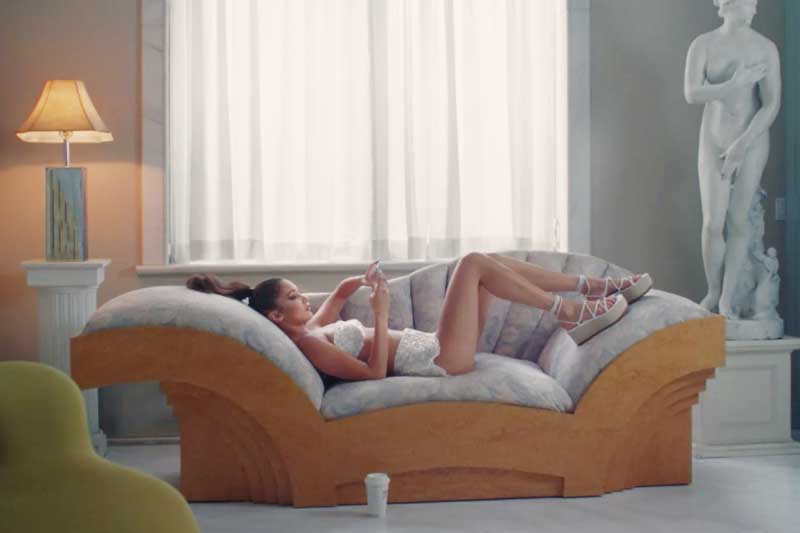 The Hadids have outdone themselves.
As the season of ghouls and witches approaches, fashion's residents, the Hadids, partake in a reenactment of the iconic Day O musical number from the Beetlejuice film. Dressed in no less than couture, Bella, Gigi, Yolanda and Anwar were styled by Vogue fashion editor Jorden Bickham in some of the best looks from New York Fashion Week.
Drop by Vogue's YouTube channel to spot the fun film and to fantasize over the set design, '80s fashion and the Hadids themselves.
LOGOMANIA: Burberry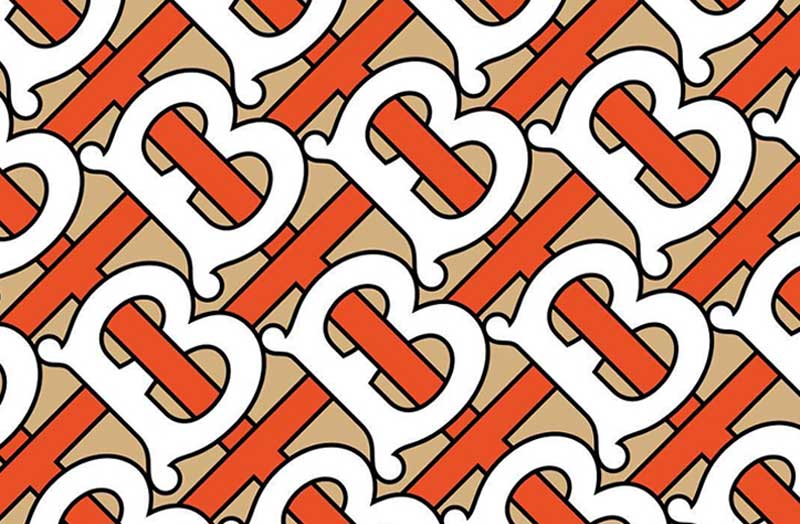 In time for his spring 2019 debut, new Burberry chief creative officer Riccardo Tisci enlists the help of noted art director Peter Saville. For the first time in 20 years, the visual identity of the British heritage house gets a graphic overhaul — on trend with the wave of logo "fixes" at various luxury brands (Celine sans é, Balenciaga, etc.); only time will tell if the branding sticks. If you ask us right now? Not too sure about the orange. You?