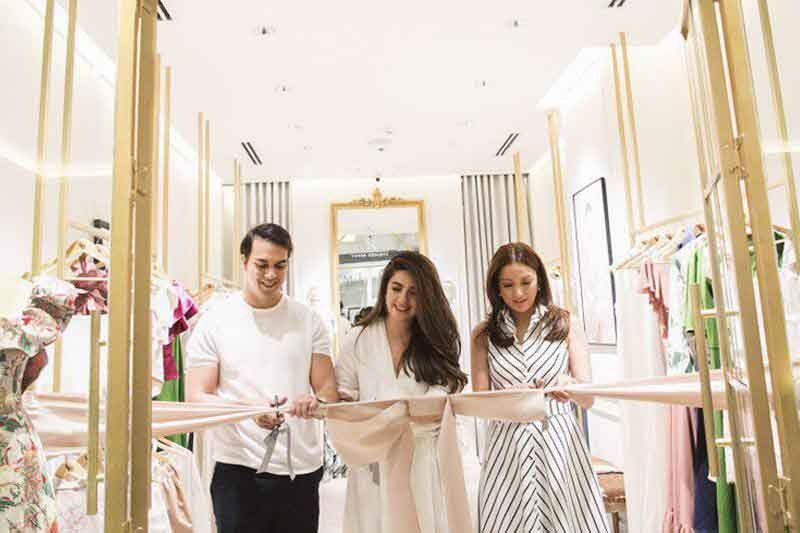 Silk satin bow: Alongside her husband and business partner, Steven Füglister, and muse Che Uy, Vania Romoff breaks ground at her first retail studio.
It's been a ride," says Vania Romoff, speaking about her newly minted retail studio inside Power Plant Mall. Just minutes after snipping a lengthy silk satin bow (a Romoff signature nobody missed), Vania opened her new shop's French doors to an intimate gathering of friends, family and long-time muses.
The store space was inspired by the mood of a warm, inviting Parisian apartment in the middle of spring — a collaboration between furniture designer Vito Selma and Vania Romoff herself. The interiors feel minimal with just the right amount of gilt (a faux fireplace with mantelpiece, anyone?); think monochromatic walls, white-washed parquet floors and chic moulding accents.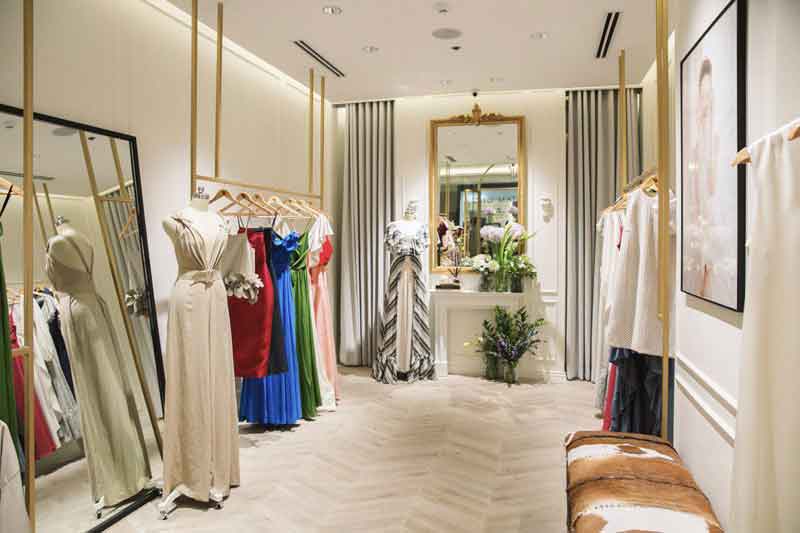 Just enought gilt: Furniture designer Vito Selma collaborated with Vania Romoff for the chic Parisian-inspired interiors.
The new brick-and-mortar location is not a prét-à-porter first for the designer, but it is the first flagship store outside of her Makati atelier. It's been nine years since Vania Romoff led her career forward, custom-first, with a bridal business and robust made-to-order client base. But throughout, she's often stopped and made a point of paying attention to the possibilities within off-the-rack.
"When I started out as a designer," shares Vania, "my goal was really to create a ready-to-wear brand. There's just so much more artistic freedom in putting together a collection. It offers more room for expression and interaction." Vania is quick to cite that the romance of bespoke (the entire process of client meetings to custom dresses) will always be her first love but she's now more than ready to take the next step.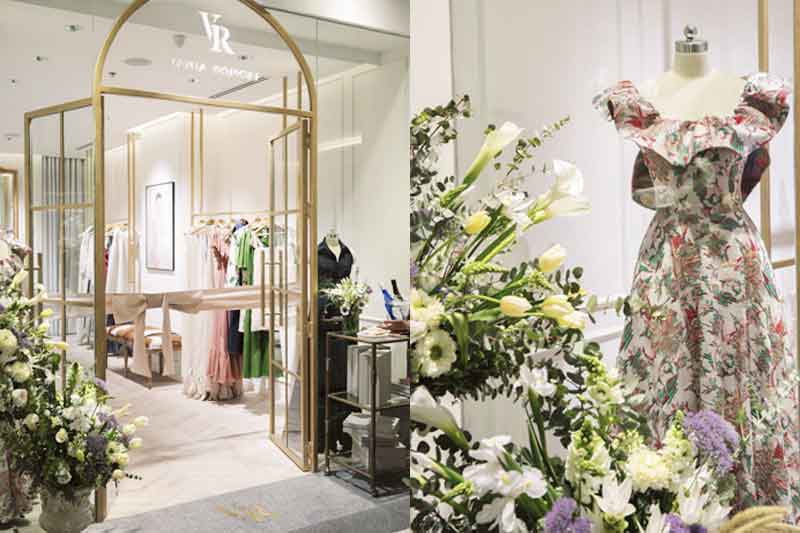 Vania took the initiative some three years back to supplement her business with a quiet e-commerce operation. Then young but already one of the more enterprising fashion creatives from her generation, Vania took her label's coveted signatures and made them available online. These were pieces that attracted a cult following all on their own — think yesteryear's relentless off-shoulder moment, flounced corset tops and flirty linen sheathes; hosted on vaniaromoff.ph, customers choose, checkout, then ship with a single click and next thing you know, there's a ribbon-wrapped box on your doorstep.
An e-commerce shop, an off-the-rack bridal line and a MiniVR collection of dolled-up sundresses and playsuits for toddlers later — we ask the question, why bother going from online to offline at all? Vania recognizes the ever-changing shifts in the market: first, from the pervasive death of high street, to online as the future of retail, to an omni-channel direction; and then to today, with the growing audience demand for experience-driven retail and the renewed premium for face-to-face connections. Vania is keying into these ideas for the expansion of her brand; the establishment of a physical presence as the most honest and authentic way to put your name out there. "As a consumer, I'm old school," she says, "I love the idea of feeling the fabric and the magic of a great fitting room experience."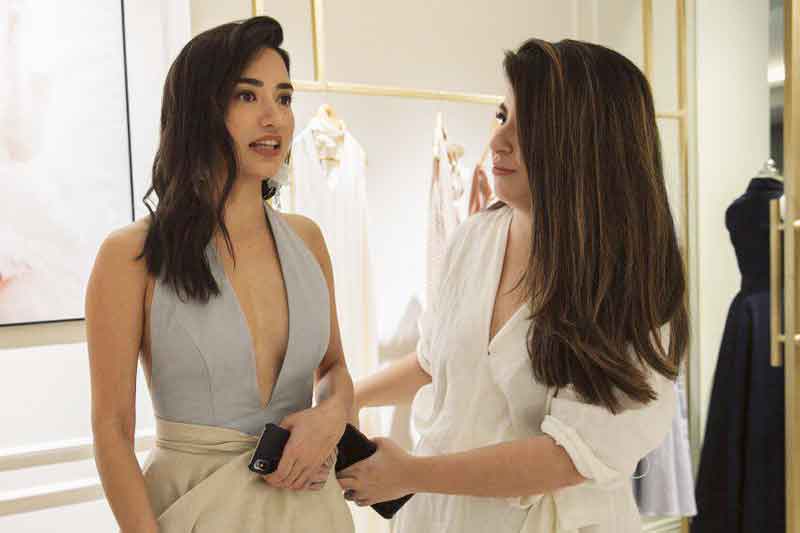 Shop talk: Nicole Andersson fits pieces from Vania Romoff's new collection.
The designer notes, however, that it is not without its challenges. "We're super new to the whole retail game and we have so much more to learn," says Vania. "But we're excited and it's been great so far. I feel like we've opened up our brand to so many more women who weren't even aware we existed. I've been on the floor almost every day and a couple of women have asked me, 'I love these dresses… who's the designer?!'"
With a fresh infusion from her recent high summer 2018 collection in-store, an e-commerce overhaul on the way and rumors of a solo fashion show by November, Vania Romoff, both the woman and the brand, has so much more to show us for the rest of the year.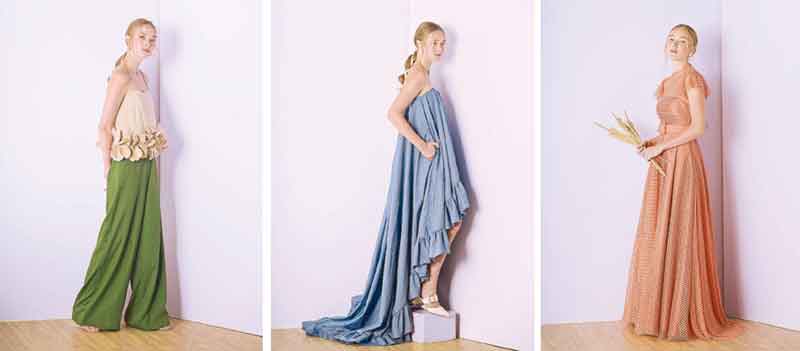 Fresh deliveries: Vania Romoff's high summer 2018 collection is now available in-store.
"For now, we're taking everything a step at a time," says Vania. "There's definitely a lot going on, our team is growing but I'm loving every minute of it." Exciting times indeed!