Tracing Chinese roots: A journey of self-discovery
February 16, 2018 | 12:00am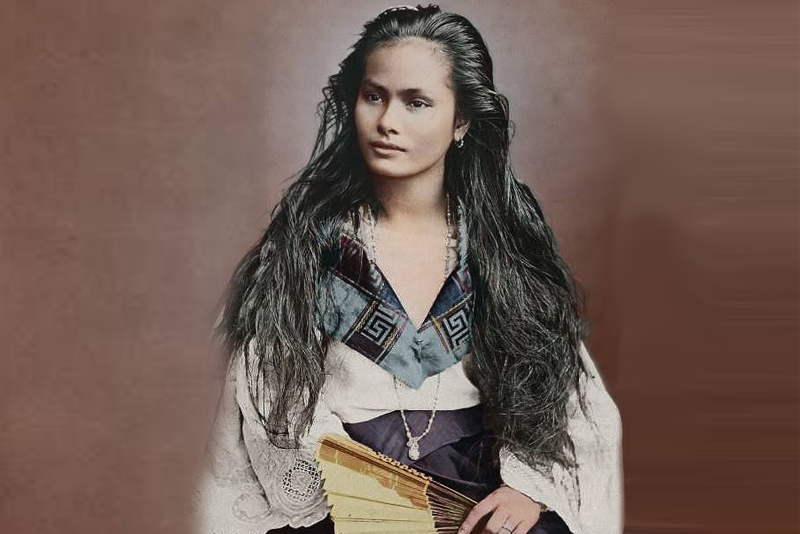 MANILA, Philippines — China is — and will always be — part of Filipino history and culture.
For some Filipinos, the mere mention of China in the daily news is enough to get their blood boiling because of the ongoing territorial dispute between the two countries. Notwithstanding this dispute, it is undeniable that we have 1.5 million Chinese Filipinos or Tsinoys — the result of centuries of Chinese contact and migration from Mainland China to the Philippines.
Driven by their desire to reconnect with their Chinese roots, several Chinese Filipinos have made the difficult journey to Mainland China in search of their ancestors and have found better understanding and acceptance of their identity and ancestry.
Tsinoys in history
The ancestors of Chinese Filipinos were coming to the Philippines even before the Spanish conquistadors arrived in 1521. Most of them come from southern Chinese provinces such as Fujian and Guangdong, and mainly for trade and commerce with the different kingdoms scattered throughout pre-Spanish Philippines. Eventually, they settled in the country, intermarried with the locals and learned to live with them.
When Spanish conquistadors Juan de Salcedo and Martin de Goiti were sent by Miguel Lopez de Legazpi to explore and conquer Manila in 1570, their expedition came across two Chinese trading junks berthed in Minolo Cove in what is now Puerto Galera, Oriental Mindoro.
Throughout three centuries of Spanish rule and 50 years of American occupation, Chinese Filipinos have figured in Philippine history. They assimilated themselves within Filipino society and excelled not just in commerce but also in craftsmanship by working as artisans and skilled laborers.
While many Chinese Filipinos have retained their Chinese surnames such as Tan, Dy, Chan, Co, Lee and Go, among others, there are some who adopted Spanish surnames when Governor General Narciso Claveria decreed it as policy in 1849, such as the families of Filipino heroes Jose Rizal and Andres Bonifacio. Others adopted native surnames because of their marriage to native Filipinos.
Today, Chinese Filipinos remain an integral part of Filipino society and culture. Binondo, where many Chinese Filipinos reside, remains one of the oldest Chinatowns in the world. A number of Chinese Filipino families play a significant role in the country's economy, having established business conglomerates such as the Sy family of SM, the Gokongwei family of Robinsons, the Tan family of Fortune Tobacco, and the Gotianun family of Filinvest. Several Philippine presidents such as Emilio Aguinaldo, Sergio Osmeña, Ferdinand Marcos, Corazon Aquino, Benigno Aquino III and Rodrigo Duterte all have Chinese ancestry.
An exploration for understanding
At the end of the day, Chinese Filipinos will always be Filipinos in their hearts and minds. Nonetheless, there are Chinese Filipinos who seek a nuanced understanding of their ancestry by tracing their roots and visiting communities in Mainland China where their ancestors were born and grew up before migrating to the Philippines.
Such a journey of self-discovery isn't easy. Even if one has remnants of Chinese ancestry such as a letter or photographs with Chinese handwriting, if one doesn't have command of Chinese languages spoken in Fujian or Guangdong Province such as Hokkien, Cantonese or Mandarin, it's not easy finding out what the calligraphy means. Luckily, there is an organization that helps Tsinoys trace their roots to the mainland by helping them understand the language and serving as their liaison with the Chinese village of their ancestry.
Kaisa Para sa Kaunlaran (KAISA), founded by prominent Tsinoy philanthropist and civic leader Teresita Ang See, links Chinese Filipinos who seek assistance in finding their ancestors in Mainland China.
Using artifacts presented to them, such as letters, photographs or legal documents, among others, KAISA can translate its contents to determine names and addresses that can help pinpoint the location of one's ancestral village in China. They also help establish communication between the person and his or her Chinese relatives once the latter's location has been traced. They even organize trips to the mainland so that one can visit his or her ancestral village and meet with distant relatives.
Some of the success stories of Chinese Filipinos who have traced their roots to Mainland China are published in Tulay, KAISA's fortnightly digest on Chinese Filipino news and topics, and at the Wordpress blog Tsinoy Relative Finder (tsinoyrelativefinder.wordpress.com).
Among the Chinese Filipinos who visited the village of their ancestors in China are former presidents Corazon Aquino and Benigno Aquino III, who visited Hongjian village in Xiamen, Fujian Province during their respective state visits in 1988 and 2011. Both leaders planted a tree in the village park and lit incense in the ancestral hall of the Xu clan where their great-grandfather, Co Yu Hwan, is from.
Co Yu Hwan settled in the Philippines in 1861 in search of better fortune. He adopted the name Jose Cojuangco, converted to Roman Catholicism and married Antera Estrella, the daughter of a landowning Spaniard and a native woman. It was through this marriage that the Cojuangcos were able to acquire huge tracts of land in Nueva Ecija and Tarlac. The marriage sired three children: Ysidra, Melencio and Trinidad. Melencio is the father of Jose Cojuangco, Sr. — Cory's father and Noynoy's grandfather.
Another prominent Chinese Filipino who traced his Chinese ancestry is the late Jesse Robredo, whose paternal grandfather, Lim Pay Co, was born and raised in Chi village in Jinjiang, Fujian Province. Lim migrated to the Philippines at the turn of the 20th century, converted to Roman Catholicism and changed his name to Juan Lim Robredo, his surname adopted from the priest who baptized him.
Robredo, whose Hokkien name is Lim Pieng Ti, had visited his paternal grandfather's ancestral village a few times when he was still mayor of Naga City. When Vice President Leni Robredo won in the 2016 Vice Presidential Elections, the residents of Chi village celebrated her victory with a parade and firecrackers and sent an invitation for her to visit the ancestral village of her husband's grandfather.
Some Chinese Filipinos have gone beyond just visiting their ancestral villages in China. Tsinoy taipans like Henry Sy, Sr. of SM Investments Corp., John Gokongwei of JG Summit Holdings, and Tony Tan Caktiong of Jollibee Foods Corp. have also established successful businesses in China after years of business success in the Philippines.
Tracing one's Chinese ancestry helps in understanding what one's ancestors' lives were like in their ancestral land and why, perhaps, they migrated to the Philippines. It sheds light on the reasons why one's ancestors sought and found fortune and happiness in a country that was not theirs, and why their ancestors grew to love and cherish their newfound homeland. It can often give one a better appreciation, too, of what it truly means to be a Filipino.