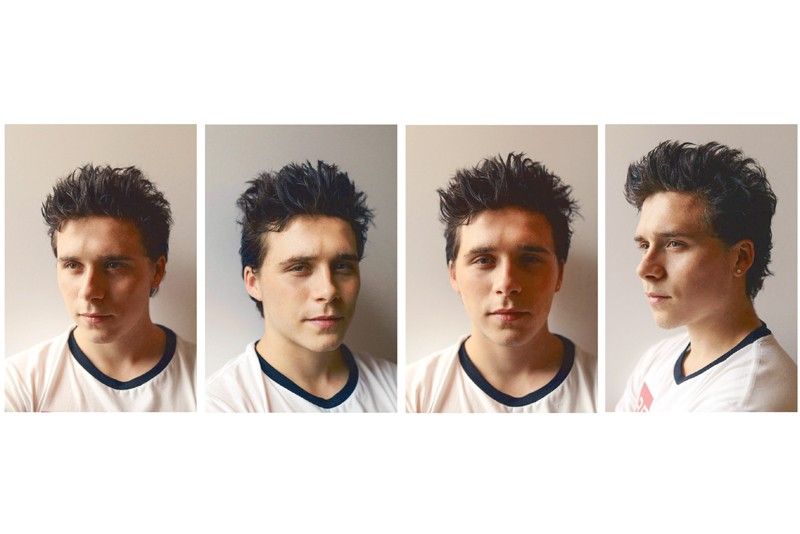 David Milan
(The Philippine Star) - January 19, 2018 - 12:00am
MANILA, Philippines - Today, being famous for being the kid of someone famous is already the norm. From the Lily-Rose Depps to the Jaden Smiths, these celebrity scions are all trying to make a name of their own. Most of them have parents who came from either the music or film industry. But what if your dad is one of the world's most beloved athletes and your mom is one out of five who formed the world's biggest girl group? Ladies and gents, meet Brooklyn Beckham.
Just last week, the 18-year-old Beckham visited the Philippines for a "homecoming" with his Bench family, for whom he has been an endorser since last year. The local retail giant also hosted a meet and greet with him for his fans and a book signing for his book What I See. "It's my first time in Asia since I was a baby. I can't remember the last time I was here but it was probably with my mum on tour with the rest of the Spice Girls," he shares.
When asked about how his partnership with Bench started, Brooklyn apparently knew about the brand four years ago. "I was skating in London, then when I wore one of the Bench shirts that was sent to me. I fell in love with it and I started researching on the brand. It was so comfy and fits my skateboarding style so well that I just started buying online," says Beckham. So when they asked me to be a Bench ambassador, I didn't even think twice. I just love the clothes," he adds.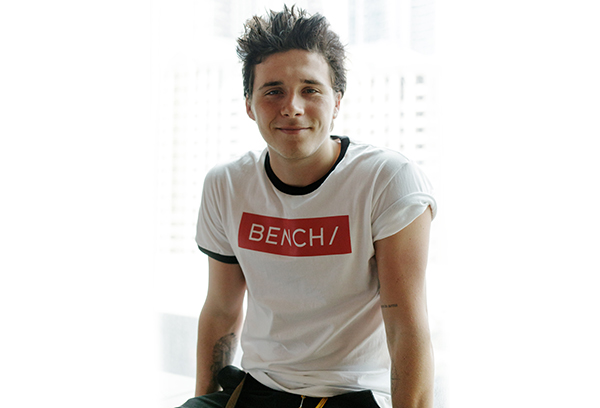 Wearing a Bench heritage tee during the interview we asked him about his personal style. "I lived in London for five years. I used to dress like a proper English boy — a dress shirt with a paperboy hat. But since I moved to New York, my style has changed and started dressing like a skateboarder," he explains.
Before publishing his debut photography book at 18 with Rizzoli, Brooklyn had already shot a campaign for British fashion house Burberry at age 16. And just like any celebrity offspring out to prove himself, the young Beckham shows no signs of stopping. He moved to New York August last year to start college at Parsons School of Design. "I've never lived in New York. I would just visit here to watch my mom during fashion week. It's different living there, I have to get used to it. You know, stepping up. I miss my family a lot but I really love it there. I enjoy being independent and you know, going around the city with my bike."
He folds back the sleeve of his Bench shirt, exposing a tattoo of a vintage Leica on his arm, a sign that photography is more than just a hobby for the young lad. He's currently taking photography as his course at Parsons, but in between, he's already sought apprenticeships with the likes of Nick Knight and Alasdair McLellan — both renowned fashion photographers of this decade.
"I was helping him change cameras. And, midway in the shoot, he would ask me where to place the model. He was a really nice guy; he actually came to my exhibit when I launched my book," Brooklyn says of his internship with Nick Knight. He also considers legends like Steven Meisel and David Sims as people he looks up to in fashion photography. It was also a photograph of a young Leonardo DiCaprio shot by Bruce Weber for Interview magazine back in 1994 that inspired him to start taking pictures.
But was photography always his passion while growing up, considering the career of both his parents on the other side of the lens? "I was playing football for 16 years and I loved it. And I think I was 14 or 15 when I decided to kind of go in my mom's direction by way of photography. But my parents are awesome. They told me to do whatever I want; that I don't have to be footballer or a fashion designer," he quips.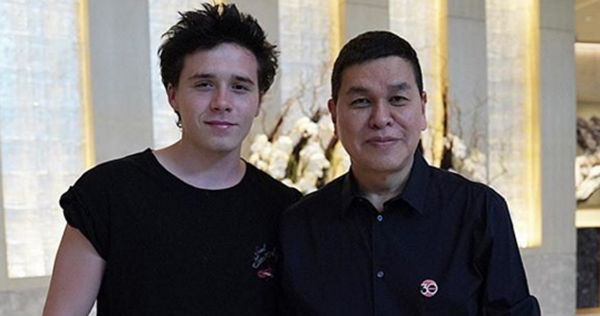 Brooklyn Beckham with Bench main man Ben Chan
"Fashion photography is the direction I want to get into but now that I'm in university, I'm studying landscape, fashion and all kinds of photography. But I still prefer film more than digital photography. I love the whole process of being in control of your photos — developing them myself, etc.," he adds.
As for his dream subject? "It would definitely be Liam and Noel Gallagher of Oasis." Brooklyn ends the interview sharing how he sees himself in five years: "Hopefully still taking photographs, traveling the world, and seeing it from there."