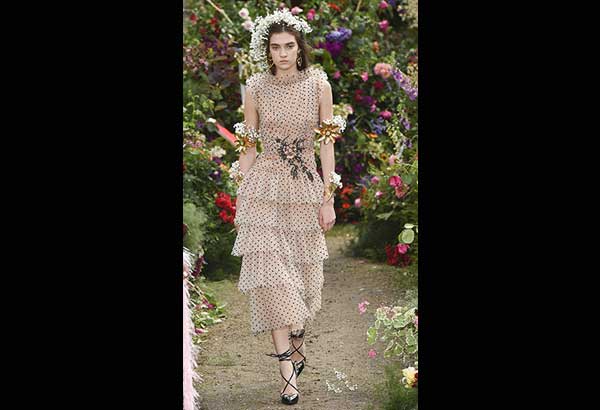 MJ Benitez
(The Philippine Star) - August 10, 2017 - 4:00pm
MANILA, Philippines - This year, Rodarte designers Kate and Laura Mulleavy bid adieu to New York Fashion Week, opting instead to show their spring/summer 2018 collection in Paris' haute couture week. For YStyle's look of the week, we enter fairy tale territory with a stunning polka-dot print frock (frilled and tiered to perfection) from Rodarte's French debut.
In this enchanting collection, opposites attract: cropped moto jackets are studded with polished pearls, sheer cape and jumpsuit pairings are emboldened with 3D sequin florals, frothy tulle dresses are embellished with multicolored ostrich feathers, and ruffled polka-dot tops get some tough love with high snakeskin boots. In a stroke of styling genius, baby's breath blooms upped the collection's ethereal appeal, as tiny bouquets are used to either crown models' tresses or decorate golden arm cuffs and garlands are fashioned as shawls.
"People say romantic is boring," muses Odie Gilbert, the show's hairstylist, to Vogue. "But every girl in the world wants to look like this. We need romance more now than ever." Looking at Rodarte's heart-fluttering vision, this YStyle woman wholeheartedly agrees.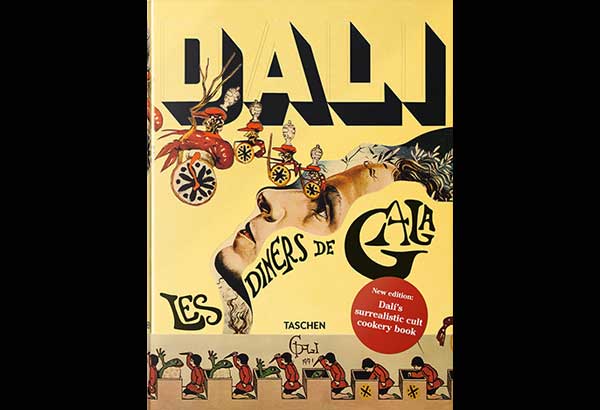 BOOK: 'Dalí: Les Dîners de Gala' by Salvador Dali
"If you are a disciple of one of those calorie-counters who turn the joys of eating into a form of punishment, close this book at once; it is too lively, too aggressive, and far too impertinent for you," Salvador Dali warns. Forget the museum, the Spanish Surrealist artist's work finds a place in our kitchens as his fantastical 1973 cookbook, Les Dîners de Gala, gets a reprinted version from art book publisher Taschen. Featuring 136 recipes (some of which are created by leading French chefs from highly acclaimed restaurants such as Lasserre, La Tour d'Argent, Maxim's and Le Train Bleu) with illustrations and musings by Dali himself, the cookbook gives us a glimpse into the ostentatious and highly exotic dinner parties thrown by the eccentric artist and his muse Gala in their heyday. Now that's good taste.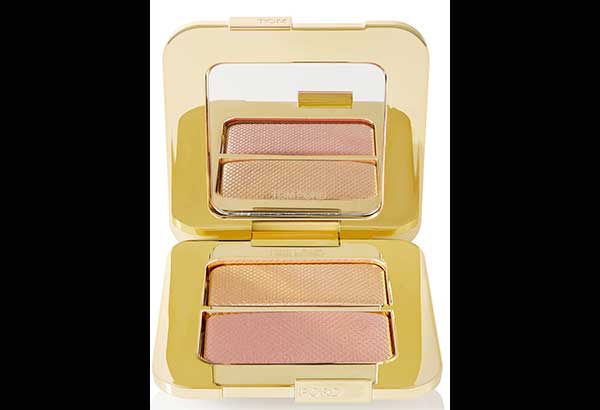 MAKEUP: Tom Ford Beauty Sheer Highlighting Duo
Rise and shine! Inspired by sunrise and sunset hues, Tom Ford Beauty's Sheer Highlighting Duo in Reflects Gilt comes with a pair of iridescent rose and yellow gold shades that double as a highlighter and shimmering eye shadow. Whether worn alone or blended together, the non-streaking highlighter duo lends a luminous finish to bronzed skin. Pro tip: Apply it dry for a pop of radiance or wet for a soft, translucent glow.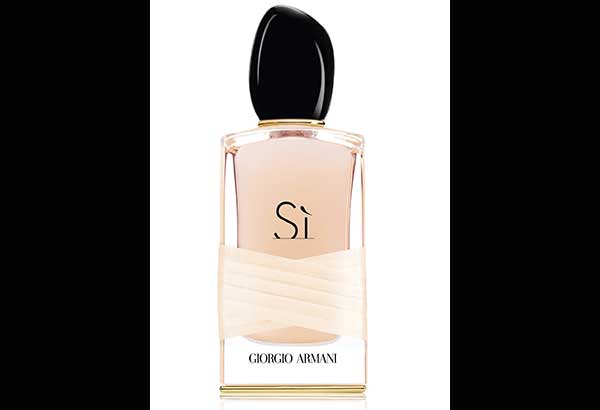 SCENT: Giorgio Armani Sì Rose Signature II Eau de Parfum
Everything's coming up roses. While Giorgio Armani's Sì Eau de Parfum has been around since 2013, perfumer Julie Masse gives it a decidedly more feminine reinterpretation this year with a wonderful double rose accord composition. The result is Sì Rose Signature II, a limited-edition floral fragrance that combines two types of roses (Turkish and May) and opens with notes of bergamot, mandarin, freesia and black currant. Sensual yet delicate, this scent is an ode to femininity and timeless beauty. To apply, simply spray the perfume in a classic V shape beginning at one shoulder and finishing at the other.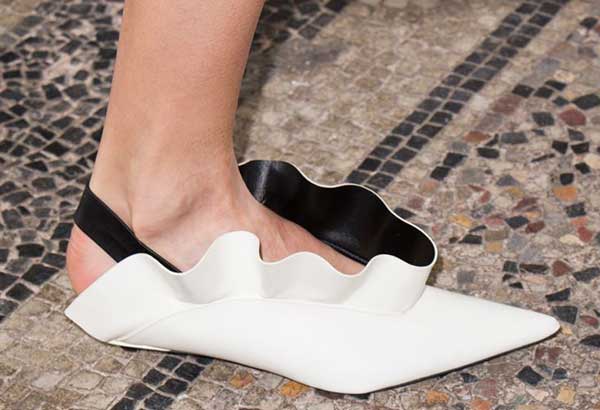 SHOE: Proenza Schouler s/s 2018
Just like Rodarte, fellow American label Proenza Schouler also skipped New York Fashion Week, moving their s/s 2018 show to Paris' haute couture calendar. And in their Parisian debut, we found our dream flat: slick patent slingbacks with a pointed toe and ruffled leather trim. Sounds like a mouthful but the design is surprisingly sleek, with the frilled silhouette serving a look that's more sophisticated than froufrou. Not fond of ruffles? Their more maximalist offering — pointed satin flats fully fringed with powder-coated metal beads — is also high up on our shoe wish list.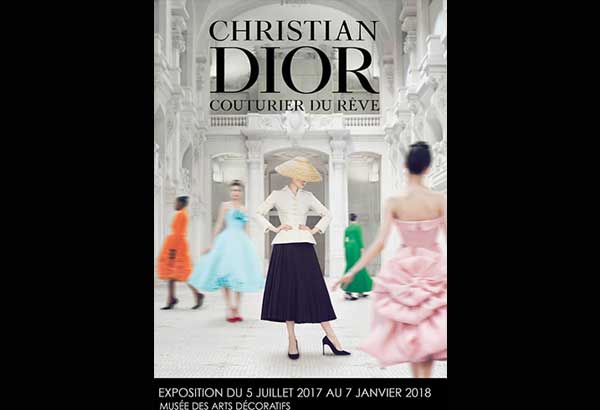 EXHIBIT: Christian Dior, Couturier du rêve
Fashion fantasy, anyone? To celebrate the 70th anniversary of the House of Dior, the Musée des Arts Décoratifs in Paris staged its largest fashion exhibition to date: "Christian Dior, Couturier du Rêve" (Christian Dior, Dream Couturier). The comprehensive exhibit takes us through the history of the storied brand by showcasing over 300 haute couture gowns designed by the House's founder and the six couturiers who followed suit — Yves Saint Laurent, Marc Bohan, Gianfranco Ferré, John Galliano, Raf Simons and Maria Grazia Chiuri. Sketches, campaigns, illustrations, atelier toiles, as well as elaborate set designs by interior architect Nathalie Crinière also provide a deeper understanding of the Dior DNA. The exhibit opened during Paris Couture Week a few weeks ago and runs until Jan. 7, 2018.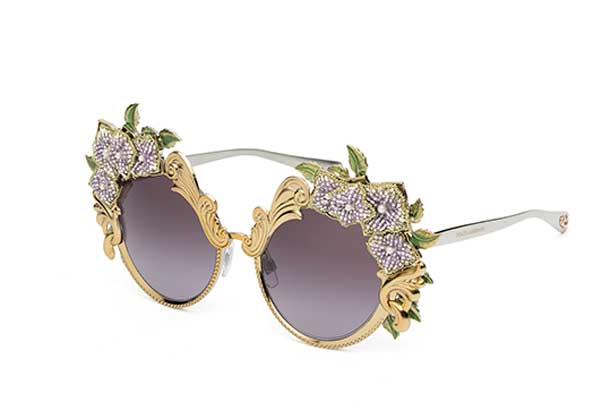 EYEWEAR: Dolce & Gabbana sunglasses
So you're prepping for afternoon tea, dressed in a calf-length, powder pink frock from Rodarte's latest collection, the delicate floral embellishments in your airy chiffon dress matching your gilded flower jewelry. And yet, you still feel like something's missing. Now if it's an abundance of blooms that tickle your fancy, then decorative pink-tinted sunglasses from Dolce & Gabbana's "Ortensia" fall 2017 collection is just what you need to complete your heavy petal look. This ornate artisan pair culls inspiration from an English-style garden in an old Sicilian villa, featuring oversized round frames with gold Baroque details and beaded hydrangea bouquets. Lovely.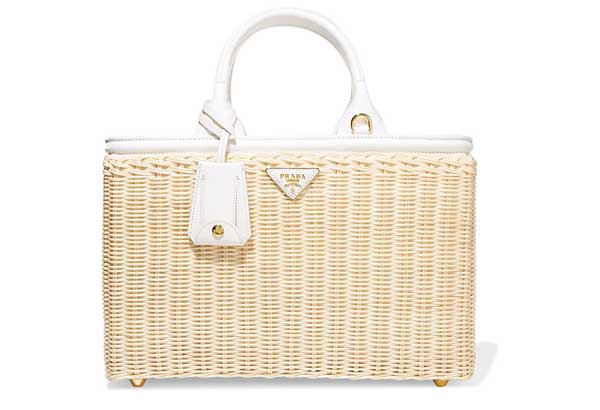 BAG: Prada 'Midollino' tote
Looking for a daytime carryall that works from brunch to the beach? Allow us to help you speed up your search with this tropical country-friendly offering: hand-woven from lightweight wicker to create its boxy shape, the Prada "Midollino" tote elevates the humble basket bag with smooth calf leather handles and the Italian label's signature designer plaque. Trimmed and lined with white canvas, the chic carry-on also comes with a thick shoulder strap for hands-free ease. Perfect.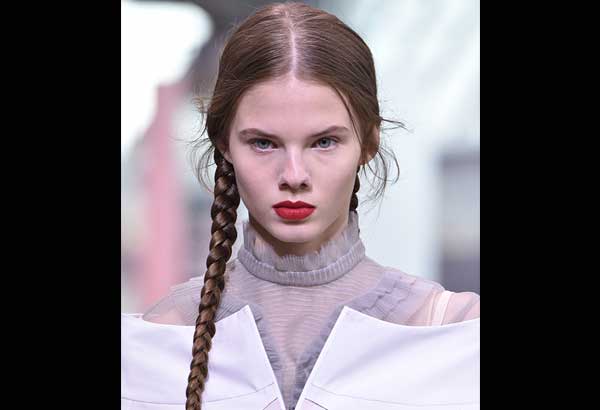 BEAUTY: Prada resort 2018
For Prada's resort 2018 show, makeup artist Pat McGrath demonstrated the power of a classic red lip by pairing it with, well, not much else. As it turns out, a clean, glowing visage is the perfect canvas for matte crimson puckers, especially when finished off with brushed up brows and a double coat of mascara. Meanwhile, pigtail plaits — tightly woven and glossed with serum — give the striking beauty look a cheekily youthful twist.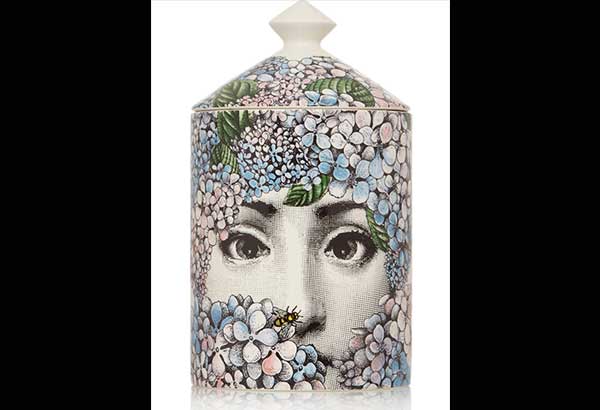 CANDLE: Fornasetti'Ortensia' scented candle
While we can't revisit Rodarte's show setting for spring 2018 — the gardens and cloister of a 16th century French monastery decorated with installations of English roses — we can certainly try reliving the olfactory experience in the comforts of our own home. Fornasetti's "Ortensia" scented candle, created by master perfumer Emmanuel Philip in homage to the lush gardens of Fornasetti's abode in Milan, features the lithographic image of the Italian artist's muse Lina Cavalieri in the guise of Flora, the Roman goddess of flowers and spring. Crafted from natural vegetable wax and housed in a ceramic vessel, the hand-poured candle has top notes of ivy, white rose and lily of the valley as well as middle notes of jasmine, iris, and orange blossom. Whiff it good.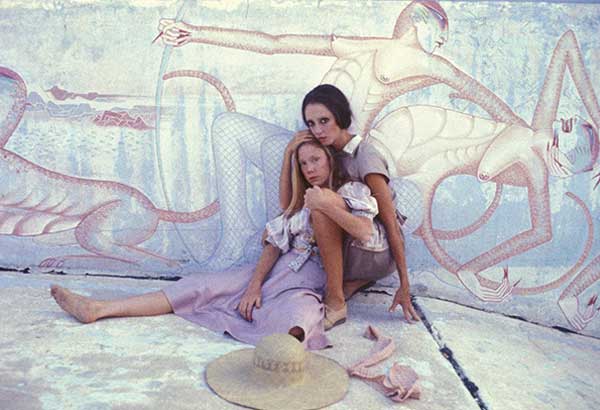 FILM: '3 Women' by Robert Altman
If you're wondering what inspired Rodarte's dreamy s/s 2018 collection, the answer is that it actually came from a dream. Filmmaker Robert Altman's, to be exact. Altman's 1977 cinematic masterpiece, 3 Women, was actually born out of a dream he had in which he was directing a movie with an identity theft plot set in the desert starring Shelley Duvall and Sissy Spacek. Focusing more on themes (including psychoanalysis) and visuals than on narrative, the film revolves around three women whose personalities, identities and appearances shift and blur until, in a jarring final scene, they've all come together to form a family unit. Disorienting yet truly captivating, this award-winning film is definitely worth the watch.